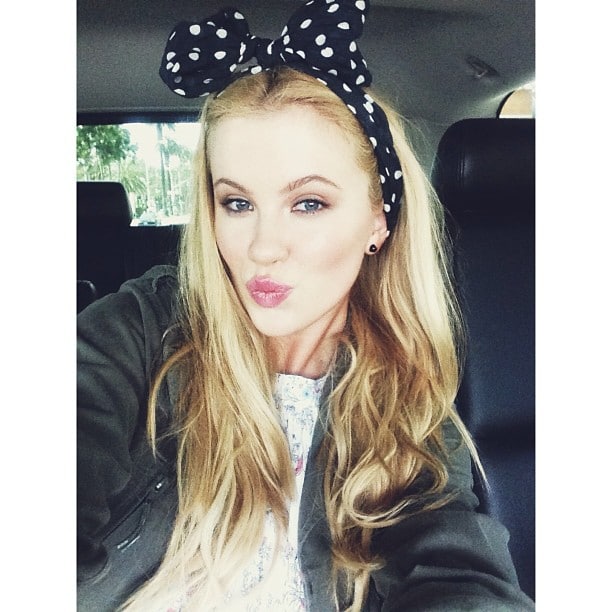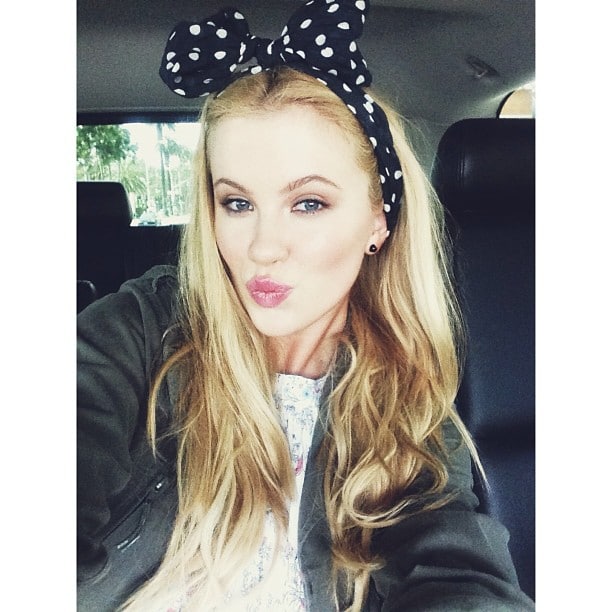 Alec Baldwin daughter, Ireland Baldwin has now jumped to the fray to defend her father since becoming the object of intense scrutiny courtesy of CNN's Anderson Cooper who went on to call the actor out for his perceived anti gay slurs after a run in with a paparazzo.
At the time the actor had called the paparazzo "c—s—ing fag," which led to the media taking our collective hero to task for his perceived anti gay views.
Cooper, who is gay, criticized the actor's latest outburst telling: "Wow, Alec Baldwin shows his true colors yet again. How is he going to lie and excuse his anti-gay slurs this time?"
Yet whilst the actor may have chosen to side step the media's attention on him, his daughter Ireland Baldwin was more than happy to get some media attention by going on to twitter over the weekend to tell: "My dad is far from a homophobe or a racist,"
"For someone who has battled with anger management issues, my dad has grown tremendously," the 18-year-old budding model continued. "My dad is far from a homophobe or a racist."
"We all say things we don't mean. We all say things we can't take back," she tweeted. "What my dad said was WRONG. What my dad felt WASN'T."
"My dad has an INFANT CHILD to protect. All the parents out there should understand. You would do anything to protect your baby."
"Now, let's all quit acting like children. Let my dad be and let him have his room to learn and enjoy his family."
Ireland Baldwin also heaped disdain on the paparazzi who follow her and her actress mother, Kim Basinger, just like they hound her father.
"Having paparazzi following my mom and I has not been thrilling," Ireland typed. "Paparazzi can bring out many confined feelings of anger and spite."
Her actor dad once punched a Daily News photographer.
SInce the rant came out, purportedly after the actor had a run in during the trial of his stalker (and what some reckon, former lover) Genevieve Sabourin, the actor had his ratings challenged show on MSNBC suspended.
Sabourin for her efforts went on to be sentenced to seven months jail. Her sentence was twice was what prosecutors had recommended but one imagines the judge was not in a good mood after repeatedly going haywire in the court room. Yes kids, Alec Baldwin's life is more entertaining than he is willing to admit.
On Saturday Baldwin hinted that the show might not come back, even though the actor told he beat Anderson Cooper's '360' every night when he went on to tweet: 'Or should I say…outperformed?'
Shortly after Baldwin's tirade made the rounds, gay rights group GLAAD publicly chastised the 55-year-old actor.
'Mr. Baldwin can't lend his support for equality on paper, while degrading gay people in practice,' the group tweeted. 'It's clearly time Mr. Baldwin listens to the calls from so many LGBT people and allies to end this pattern of anti-gay slurs.'
Interestingly Irene Baldwin's defense of her father comes after an infamous voice mail in 2007 where he went to call his daughter, a 'thoughtless little pig' (yes Baldwin has infinite love when he's not in a good mood) went on to make the rounds.
SInce last week's debacle (never mind, Genevieve might want to lend her straight jacket to our collective hero), Alec Baldwin has been avoiding the media as he has retreated to his Hamptons abode.
That said the actor couldn't resist having a go at Alec Baldwin and the media industry as a whole in an article he penned for the huffington post where he went on to regard what he considered duplicitous behavior of the media. Never mind what many would argue is the actor's own less than stellar public behavior. He opined he might leave the industry all together, something that most would find untenable given the parasitic love hate relationship the media and Baldwin have for each other.
Told Baldwin: I am concerned for my family. In Bloomberg's New York, forty or fifty paparazzi are allowed to block streets, inconvenience homeowners, workers and shoppers, and make life miserable for my neighbors. Photographers have tripped and fallen on babies in strollers on my block. They have nearly struck my wife in the face with microphones. They provoke me, daily, by getting dangerously close to me with their cameras as weapons, hoping I will react. When I do, the weapon doubles as a device to record my reaction. And then, apparently, I lose every time. If quitting the television business, the movie business, the theatre, any component of entertainment, is necessary in order to bring safety and peace to my family, then that is an easy decision. This country's obsession with the private lives of famous people is tragic. It's tragic in the sense that it is so clearly a projection of people's frustration about their government, their economy, their own spiritual bankruptcy. You have no voice in Washington. In Washington, or in any statehouse, no one actually cares what you think. So you post online, you vote with a Roman-esque thumbs up or down on the celebrity debacle of the day. That is your right. It's also fatal misdirection of your voice and need to judge. Occupy Wall Street, on their worst day, had more integrity than the comments page of this website ever will.
Interestingly the actor fully aware all eyes are on him went on to tweet the following yesterday: "Off to speak at a gathering of mostly gay men in the East Village. Then to San Fran Tuesday. Should be interesting,"