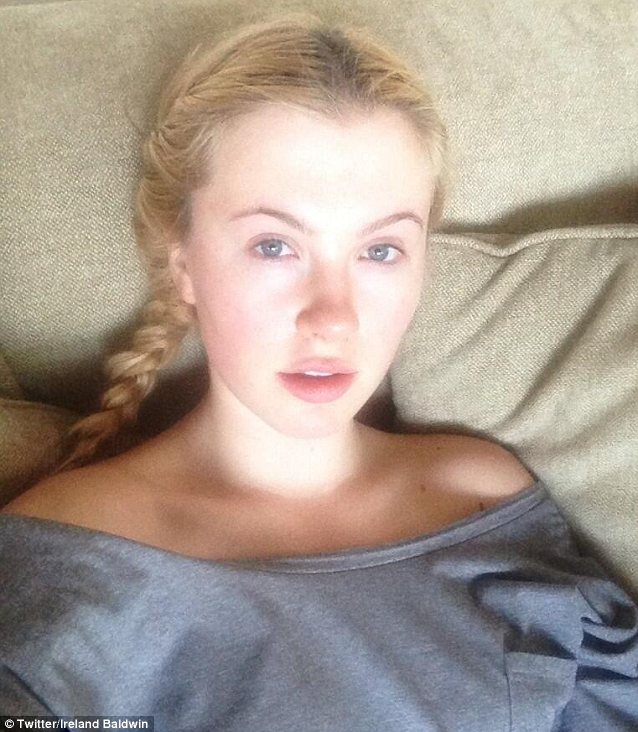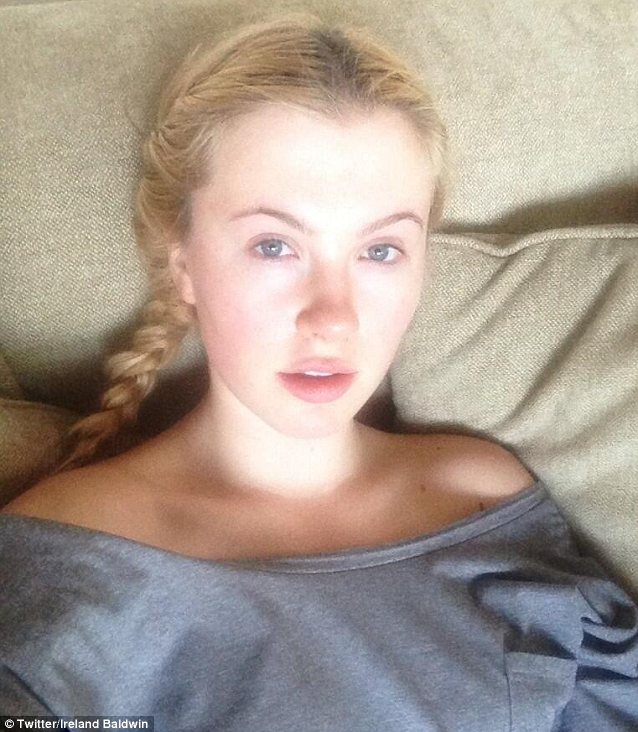 Ireland Baldwin is on her way of becoming as famous as her parents, Alec Baldwin and Kim Basinger.
Having fun recently on twitter was Ireland Baldwin, the 17 year old daughter to show business stalwarts, Alec Baldwin and Kim Basinger as she tweeted images of herself looking particularly photogenic.
No doubt the images come in time as she is now set to take the modeling world by storm after having been signed up IMG Models in NYC and Two Management in Los Angeles, with IMG boasting supermodels such as Kate Moss, Karlie Kloss and Miranda Kerr on its books.
Tweeted Ireland Baldwin from Los Angeles where she currently resides recently: 'Officially working for @TwoManagement and @IMGmodels! I'm blessed, happy, and ready to WEEEEERK,'
And of course weeeerk she will as it's almost a no brainer as another offspring of the well to do name dropping cache is introduced to society as they set about making their way. Which is probably making some of you wonder if that's what it takes to make it anymore? The answer- probably not but you can bet your bottom dollar Ireland will get first dibs on assignment that most of you unknown 17 year olds wouldn't get an eyelid bat for. Then again what's the expression; 'where there's a will there's a way….' Or at least lets hope so for those of us not blessed with paternal connections and money.