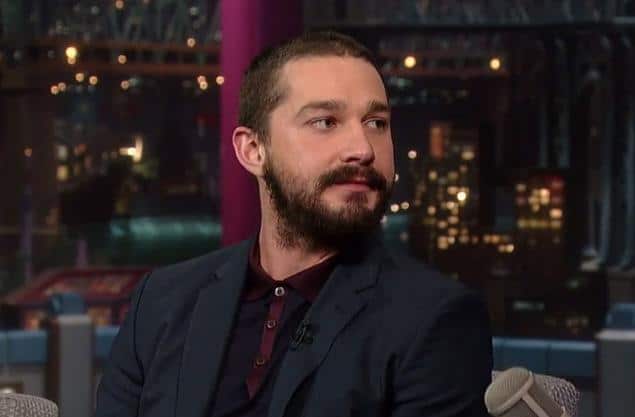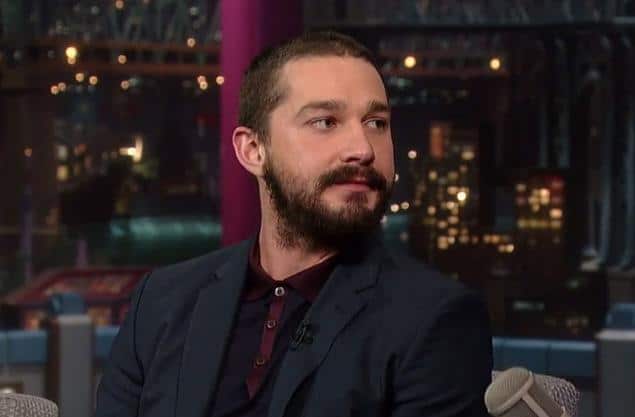 Making media rounds today is the sordid tale of how Hollywood wanna be legend Shia LaBeouf had his ass canned courtesy of actual Hollywood legend Alec Baldwin.
The revelation came courtesy of LaBeouf's appearance last night on the the 'Late Show' with David Letterman where the host ostensibly was able to get LaBeouf to admit something about being less than a man (code word for 'dick' and 'immature') forced Baldwin's hand who went up to Broadway play 'Orphans' producers and demand that they fire his scrawny ass.
"Why did you get fired?" Letterman asked LaBeouf, 26, bluntly. "Is this the thing with Alec Baldwin ? … What did you do to him?"
"I'm pretty passionate and impulsive," said LaBeouf. "And he's a very passionate individual as well. That impulsiveness and that passion makes for some fireworks."
'Interesting fireworks?' Which must be code word for these two bixches probably went at like dogs in Bombay heat wave.
Not letting up, Letterman zeroed in for the kill:
"So why did you get fired?"
"I think because me and Alec had tension as men, not as artists," LaBeouf said. "In a room that became a hard thing to deal with…. To do that for a long period of time, that would have been tough."
Awkward pause. LaBeouf suddenly hating life, wondering 'passionately' to himself why he ever agreed to come on the 'Late Show.'
From there Letterman presented a scenario, that Baldwin may have gone to the producers saying, "I can't take it another day. Fire him." LaBeouf said he thinks that is exactly what happened.
LaBeouf went on to praise his replacement in the show, Ben Foster, and clear up rumors that he crashed the opening night performance to spite the Baldwin and the show's director.
"That wasn't my intention, honestly," he said. "I've been part of the play for three years, and I showed up as a fan."
Making clear that no punches were thrown, LaBeouf reassured Letterman that he didn't harbor any hard feelings toward Baldwin.
"Alec, I think you're awesome man," he said. "That's it. "
Of course his highness doesn't quite see it that way.
Referring to one of Shia's tweets which read 'The theatre belongs not to the great but to the brash',
Alec said: 'I can tell you that, in all honesty, I don't think he's in a good position to be giving interpretations of what the theatre is and what the theatre isn't.
'I mean, he was never in the theatre. He came into a rehearsal room for six or seven days.
'There are people who are film actors who have a great legacy in the theatre. Some of the greatest movie stars had really serious
theatre careers and still do. And many film actors, though, who are purely film actors, they're kind of like celebrity chefs, you
know what I mean? You hand them the ingredients, and they whip it up, and they cook it, and they put it on a plate, and they
want a round of applause.'
Which is of course Baldwin's way of letting you know there's only one head chef in the house and it certainly isn't some pretentious self involved actor. Not that Baldwin would has an idea what that shit means either….