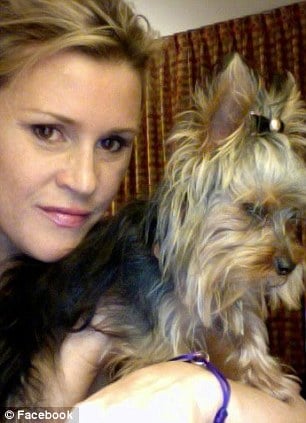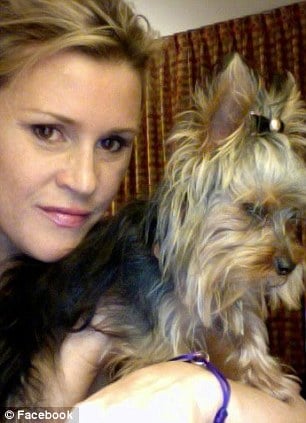 Producer Martin Bregman insists Alec Baldwin had affair with Genevieve Sabourin.
Alec Baldwin stalker terrorist: Gets in brawl and is sentenced to 30 days.
Alec Baldwin stalker terrorist: Gets in brawl and is sentenced to 30 days.
Alec Baldwin and his fiance now take turns mocking stalker on twitter.
Alec Baldwin's stalker: 'We were lovers!'
Alec Baldwin stalker said to be bit part wannabe actress infatuated with the actor.
Stunning Blonde Canadian actress arrested after stalking actor Alec Baldwin.
It seems shit hit the fan today as Alec Baldwin stalker, Genevieve Sabourin took to calling Alec Baldwin,the man she has been accused of stalking a 'liar.'
The accusation by Sabourin came as she went on to scream at the actor when he denied that the two ever had a sexual relationship.
In giving his testimony, Baldwin broke down telling a packed courtroom how Genevieve Sabourin, a purported actress ruined his proposal to his wife, Hilaria after turning up at his East Hampton home the day he had asked her to marry him in Montauk, in March 2012.
Sighing heavily and putting his head in his hand, Baldwin wiped his eyes (yes kids even super heroes have weary existences at times too…) as he recounted how he couldn't be sure Sabourin was carrying a gun when she arrived outside his home and how he told his then-fianceé to run and call the police.
Telling the court that he felt 'extremely threatened' when Sabourin, 41, arrived at his home in the exclusive Hamptons of Long Island, Baldwin, 55, said that this was almost the final straw in what he described as Sabourin's systematic terrorizing of him and his family.
As our collective hero took a moment to compose himself, Sabourin went on to shout in the courtroom, 'Why is he crying?'
From there Sabourin shouted out that she could prove she and Baldwin had been intimate together in 2010 because she knew of a scar on his hip that only someone who had been to bed with Baldwin would know about.
To date the jilted lover stalker, Genevieve Sabourin, 40, is charged with 23 counts of harassment and one count of of stalking dating from 2011. She claims she and Baldwin were lovers.
If convicted, Sabourin could face up to 90 days in jail on one of the counts.
Prosecutors have sought to prove that Sabourin embarked on a months long harassment Baldwin and begged him to marry her and 'conceive a mini-Baldwin.' 
From there our collective action packed hero told the courtroom that Sabourin would flood his inbox with hundreds of emotional voicemails in which she would flit between sobbing, teary messages begging him to call, to giggling and bubbly ones filled with sexual innuendo.
Explaining to the court room that Sabourin sounded drunk in the many messages, Baldwin said that she would switch between crying one minute and laughing the next. Of course one would wonder if either party would have it any other way or if this was just the anti climax of a woman who may have been led to believe either at her own doing or even Baldwin's innuendo that there was more to come.
Baldwin went on to tell the court that on an average day he would get 20 or 30 voicemail messages and that he told her to stop all communication with him.
Seeking to hold her own court, Sabourin went on to constantly chat and talk over Baldwin as he gave his testimony, (kids are there are any straight jackets for this run away romance….?) whilst going on to exclaim 'No' twice as our action packed hero told the total number of messages she left him numbered in the hundreds, to which the faux Canadian actress blurted out, 'Are you crazy?'
Kids does anyone have any idea what color court appointed straight jackets come in?
In one particularly episode, Alec Baldwin went on to describe how he was hosting a Film Society event at the Lincoln Center in April last year when he took to the stage to see his purported stalker sitting in the front row.
Sabourin's constant interruptions of proceedings eventually proved too much for Manhattan Criminal Court Judge Robert Mandelbaum (does it get any more comical kids…?) who instructed her lawyer that unless she stopped interrupting she would be held in contempt.
The court room then descended into pandamonium (yes Baldwin's life is the hell you get to avoid…) as Sabourin screamed at her lawyer to object when Baldwin made the claim that she could be a drug or alcohol addict.
'I've got to prove I had a sexual relationship,' she told Judge Robert Mandelbaum.

'Stop defying my orders,' retorted the judge.
Eventually Sabourin was escorted out by her lawyer after her umpteenth exclamation during Baldwin's testimony as he continued, unhindered without her.
Both Baldwin and Sabourin cut noticeably different figures as they arrived at the court room on Tuesday morning.
The UK's dailymail told how Baldwin, who has had numerous run-ins with the New York paparazzi confronted one photographer in particular he did not like the look of.
Sabourin meanwhile, told reporters: 'I'm not guilty. I am not a stalker. I haven't done anything wrong.'
Visibly stressed on the stand, Baldwin was asked to explain how he knew Sabourin and how he felt she had come to harass him, his wife and his daughter.
Reading emails out to the court that Sabourin allegedly had sent him, Baldwin looked over from the other side of the court in disgust at his heaven in hell package. Oh well.
From there Baldwin told the court that Sabourin disturbed him when she let him know that she was aware of all his addresses – including his well-known homes in Manhattan and Long Island.
Baldwin recounted how her emails changed tone from pleading to outright frightening as she constantly compared herself to his ex-wife Kim Basinger, with whom Baldwin had a well-publicized and ugly divorce from in 2002. Oh well.
Sabourin alleged said that in addition to knowing where he lived in East Hampton, she knew where his 18-year-old daughter with Basinger, Ireland, lived.
In one message, Baldwin told the court how Sabourin said she was going to change her name and enroll in yoga classes run by his wife and mother of his second child Hilaria.
Threatening him, Sabourin apparently raised the nightmare of his divorce with Basinger reminding him, 'You went on a destructive war with Kim. Do you want the same with me?'
'You will find I am smarter and more resourceful than her.'
Kids are you looking for the straight jacket underneath your living room couch yet?
Baldwin told the court that he would only use his gmail account to communicate with Sabourin and to hysterical laughter from the alleged stalker he said he had deleted a large portion of the emails she sent him.
'I delete everything I don't need,'
'I never thought I'd be in this position and would need them.'
But it was when Sabourin began to threaten to visit Hilaria that Baldwin decided that he must inform the authorities.
'No matter what was said to her she kept coming.'
Kids are we on the right movie set?
Although Baldwin said at the start of his testimony that he was not friends with the alleged stalker, Sabourin's attorney showed as evidence several emails Baldwin sent to her from his gmail address which were quite pleasant and as if they had a familiar relationship.
When asked about this, our action packed hero interestingly told that it was a change of tactic, knowing that telling her to stop wasn't working.
Baldwin went on to explain that he knew Sabourin because she had been in an off-and-on relationship with his friend and film producer Martin Bergman, 82 for the past ten years and that he has known Sabourin since 2002.
That, said Baldwin was the beginning of his relationship with Sabourin which he described as neither professional or personal – merely a favor to a friend.
As well as meeting up with her for dinner to give her advice about acting, the court heard that Baldwin also arranged for her to stay at the Loews Regency – pulling some strings to get her a reservation as it is difficult to get a booking there.
When asked about this Baldwin said he thought Marty Bergman was paying for it and he was doing a favor for his friend. When asked if he had sex with Sabourin at the hotel our hero defiantly told no. At this point Sabourin switched to overload again and started shouting, 'you're lying.'
Kids we're you filming all of this good shit on your cellphone?
After the prosecution finished up, the defense attorney for Sabourin objected to Baldwin repeatedly calling his client a stalker.
And in a moment that brought up some of Baldwin's well-publicized run-ins with the media, Sabourin's attorney tellingly asked, 'Mr. Baldwin, is it fair to say over time, you've had anger issues?' 
To which Baldwin interestingly replied, 'I don't recall.'
And moments after a recess during which Baldwin left the court, his wife Hilaria took to the stand at which point Sabourin started up her heckling again shouting, 'She doesn't know what she is talking about!'
Kids tell me the scene isn't getting more ominous minute by minute?
Describing how she once answered the phone in May 2011, Hilaria said that the Canadian actress hurled abuse down the line, screaming 'you b***h' repeatedly.
Hilaria described how Sabourin made her feel the most frightened she has ever been in her life as her harassment progressed from sending threatening tweets to actual physical confrontation on the streets of Manhattan.
The day of her Hamptons proposal in March of 2012 was ruined, Hilaria said, by the arrival of Sabourin and made her want to return to Manhattan where she felt safer with the doorman there.
She told the court that Baldwin refused to leave and that 'this is supposed to be the most romantic night of our lives' and to try and enjoy it.
By now Hilaria told how she felt compelled to change her entire schedule of yoga classes, so afraid was she now to carry on in her normal routine.
At one point during Hilaria's testimony, Sabourin shouted out 'she didn't know I was having a relationship with Alec. Now she knows.'
From there Hilaria alleges that Sabourin tweeted that she wished a miscarriage upon her and even that she was faking her pregnancy.
Sabourin has told she and Baldwin had a 2010 tryst and a two-way exchange of emails. Her lawyer, Todd Spodek, has said Sabourin wasn't stalking the actor, just seeking 'closure' after he stopped talking to her. Of course one could never have anticipated the stellar closure she has and Baldwin have since gone on to give each other….