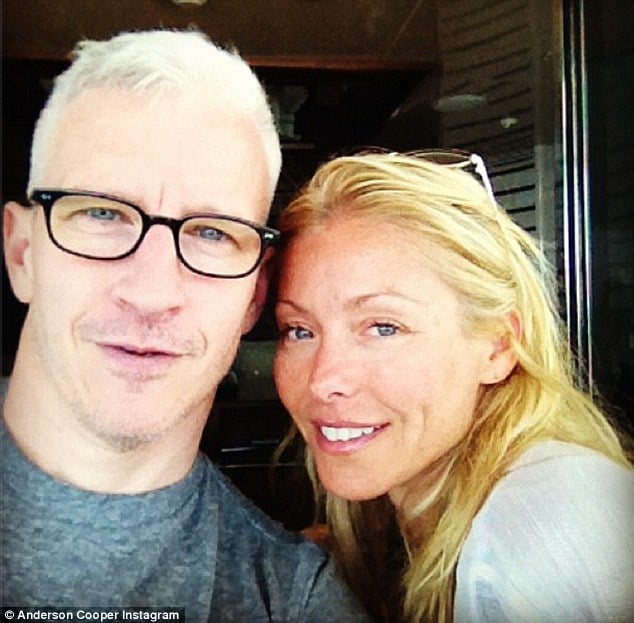 Oh?! Did Anderson Cooper forgive his boyfriend and take him back? Seen on the yacht…
Love don't live here no more….
It seems Anderson Cooper  has taken the news of infidelity of long term live in hawt bixch, Ben Maisani to heart as the CNN anchor and resident hawt bixch himself has taken a hard stand against Maisani since pictures of him kissing another man emerged over the weekend emerged.
So furious was Anderson when the pictures surfaced (the couple had just arrived in Croatia when the images came out) that a source tells the National Enquirer that the images caught his hawt ass 'completely off guard.'
Off guard or not, it wasn't long before Anderson sent Maisani packing (now that must have been an interesting sight as Maisani dragged his tail off the yacht and back to the airport all alone) and calling off their relationship.
Not being one to waste precious air publicity on his immaculate existence, Anderson hardly held back when he posted new images of his pal Kelly Ripa who dropped by for a taste of the good life too (sorry Ben, there's a new dinner space that had to be urgently filled).
Said a source: 'Ben runs with a really fast crowd in New York and Anderson always knew that his boyfriend was exposed to young, hot gay men at his bar. But he also believed he could trust Ben to stay faithful to him.'
Never mind, hopefully the Mediterranean sunshine,the good food, the petal leaves on the yacht and all the new delicious dinner guests will cheer Anderson on as he comes to terms with his sudden new single hawt bixch status. Don't you fear Anderson, you'll soon have eyes for a new hawt bixch before u know it….
Anderson Cooper and his boyfriend do not have an open relationship or do they?
Anderson Cooper's boyfriend cheats but will Anderson issue a statement?
Oh my! Anderson Cooper's boyfriend busted cheating. Anderson mum for now….