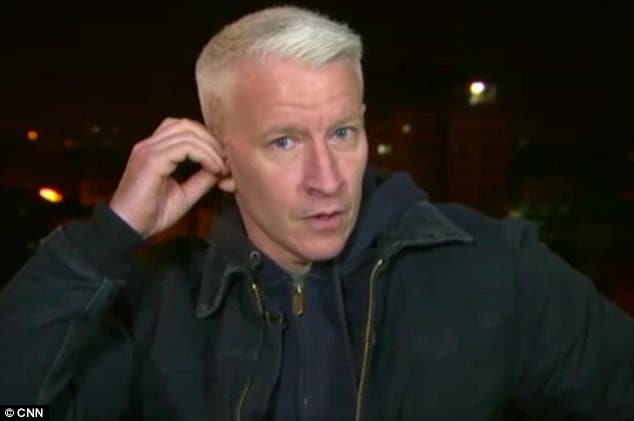 Anderson Cooper, reporting live from Gaza, has been harnessing the power of twitterin order provide up to date information on the Israeli-Palestinian conflict.
Whilst ducking rockets and giving a play-by-play of explosions, Mr. Cooper has also been responding to not-so-nice twitter comments.
When one Pamela Weiss called out Anderson for not reporting a "fair story," he replied 'Perhaps spend less time tweeting about coconut flan and more time actually following the news.' Ouch! That can't feel too good for Pamela, especially since his 3.3M followers bests her 1,479.
The journalist also went after an anonymous twitter account @RetireLeo  that posted, "Didn't Cooper admit he was gay, if so let's let the Palestians know and see what happens," Cooper retaliated with, "Wow, tough words from an anon Internet troll. why not use your name and photo, coward? Have some more fritos and keep typing."
I guess there's something to say about the human spirit when it comes to fellow human beings criticizing and wishing ill on a man who is trying to neutrally report the news from an extremely dangerous setting.
The heartbreaking images of conflict splashed on the front pages of newspapers is not enough to drown out the hate and opposition of the "other", and it seems as if even the internet site that grants access to people and live information all over the world, naturally breeds the desire to bully and fight one another.
Either way Miss Pamela Weiss has hit the twitter jackpot, and her profile photo, tweets and pictures of flan and chocolate chip cakes will be commented on for at least another 15 minutes.
Here we learn that when you bully a celebrity, you shouldn't be surprised when they sic their 3M plus followers (as well as tv viewers) right back after you.