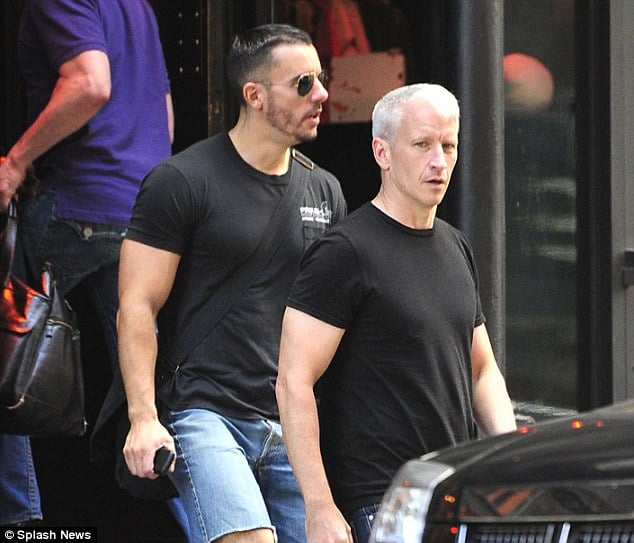 Until last week it was presumed that the only people in America who had no idea that CNN anchor Anderson Cooper was not gay were new born babies and those individuals who just arrived from a long sabbatical over at the North Pole. To put it bluntly the whole new world Anderson way gay but that hardly stopped him from jumping in the air and scrawling on the chalkboard, I am gay, bent and like my men no fuss thank you very much.
As soon as Anderson let that whisper become a cacophony of truism (and yes then a bunch of media pundits went off on about this being cathartic and a good thing for America and that this could only mean that perhaps America was once again a nice place to live after all) Anderson went home and absorbed what he unabashedly had finally said to the world. And he thought and thought, looked at the hawt giggly bixch called Ben Maisani who doubles up as Anderson's concubine and soul mate and thought out aloud; 'Bixch, it's time we get married!'
Which brings us to this very progressive moment that our collective hero will now in a space of one week no longer go from a widely rumored homosexual but to a widely understood married homo. Fun enticing stuff I reckon.
The good shit is expected to happen as early as this Labor day. The pair have been winging it since as early as 2009
Ben, Anderson I wish you both the best. Should I get you the double fisting dildo matching satin bed sheets or a brand new weight machine for your wedding gift?
Anderson Cooper publicly comes out and admits he's gay. Still my heart throb…
Anderson Cooper to asshole passenger: 'Bixch, what are you doing?'