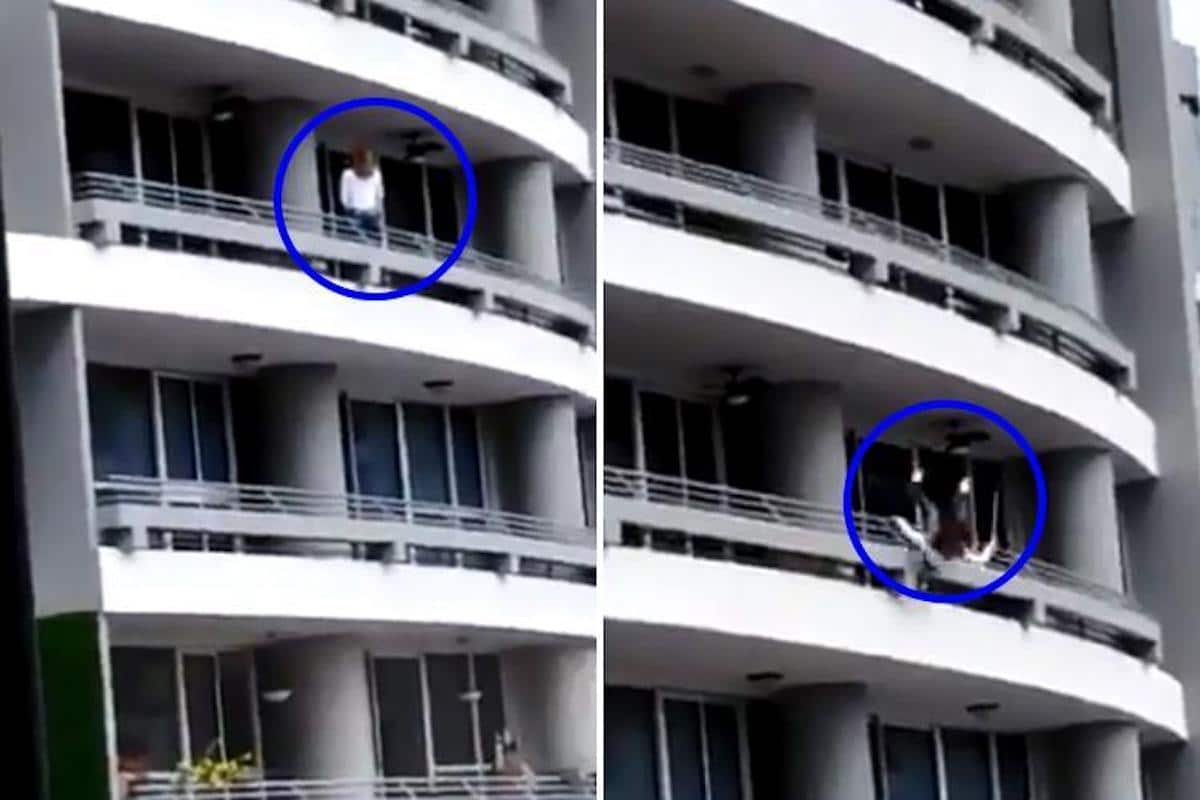 Panama selfie death: Sandra Manuela Da Costa Macedo a traveling mother of two is filmed falling to her death after losing her balance on the 27th floor. 
Video (see below) has revealed the moment a woman posing for a selfie from the 27th floor of a Panama high rise building losing her balance and plunging to her death.
Local press identified the fallen individual as 45 year old, Sandra Manuela Da Costa Macedo – who fell to her death after having leaned against a balcony railing. Earlier reports erroneously told of the victim being 27. 
Video showed the woman still holding the selfie stick as she fell to the ground below.
Shouted an onlooker filming the tragedy, 'She's mad, there she goes, look at her, she's fallen.'
Paramedics rushed to the scene, a building called the Luxor Tower in a popular neighborhood of Panama City called El Cangrejo, just after 10am, Friday morning. 
The woman, initially identified as a Portuguese holiday maker who had just arrived in Panama although a woman describing herself as a friend later took to social media to say she was a mother-of-two who had gone to the country to work as a teacher, was already dead when they arrived.
Construction workers on a neighboring tower block are said to have yelled at her to get down from the railing she was half-sitting on before her death plunge. It is thought strong winds blowing at the time preempted the woman hearing their warning cries.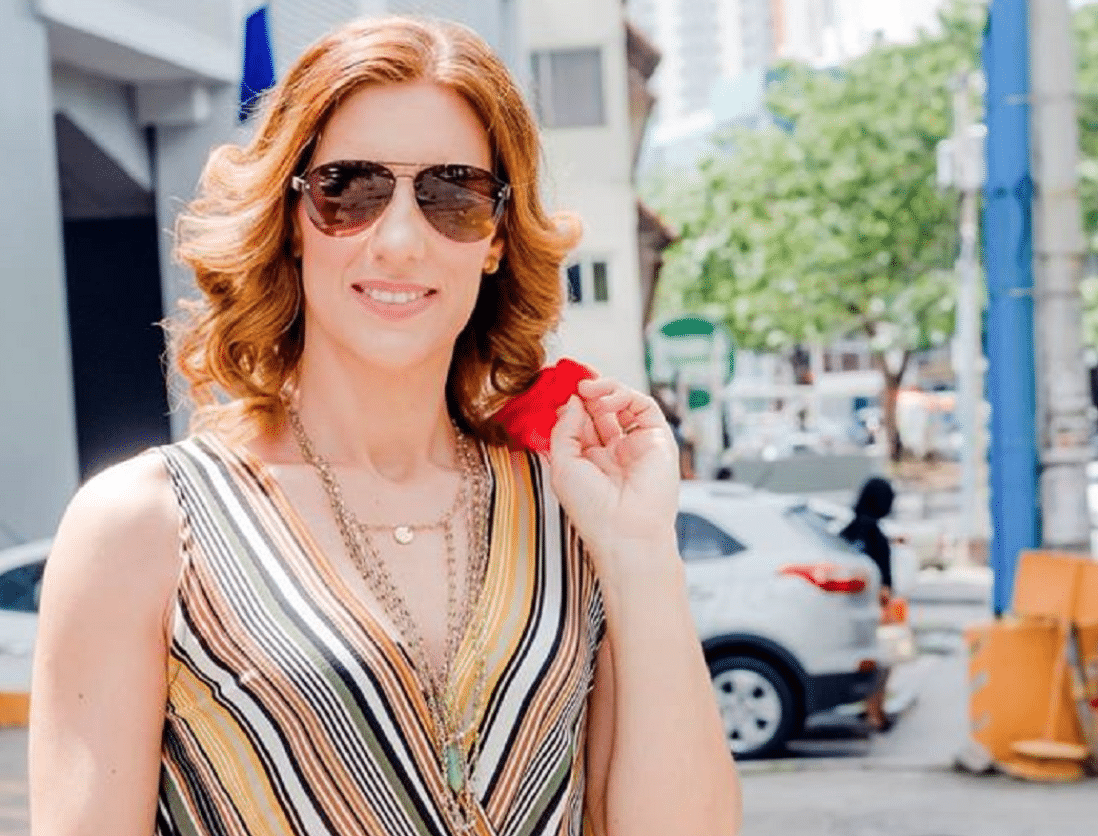 https://t.co/F8jJovep0a Shocking moment mom, 27, taking a selfie on 27th floor balcony loses her balance and plunges to death in Panama.
The 27-year-old was named locally as Sandra Manuela Da Costa Macedo. pic.twitter.com/px95DH7gFd

— WHAT IN THE WORLD (@lessbusymindz) October 13, 2018
Sandra Manuela Da Costa Macedo selfie death: Another statistic in rising trend.
Local reports said the incident was still under investigation, with police exploring whether a gust of wind may have knocked Macedo off balance.
Noted a message on Panama's Fire Service twitter account following the tragedy: 'Don't risk your life for a selfie. It's more important to lose a minute in life than your life in a minute.'
Posted a friend of the victim's on Instagram: 'This woman was a very good friend of mine, a mother of two children. She was a teacher and she was in Panama to work in her chosen profession.
'She was Portuguese and called Sandra. Let's pray for her.'
Wrote another: 'It's sad to see a person like that, so full of life and wanting to look beautiful in a photo but not realizing the place she's in is dangerous because of the wind.'
A recent study by the All India Institute of Medical Sciences in New Delhi found 259 people died while attempting to take a selfie between October 2011 and November 2017.
Findings were published in the Journal of Family Medicine and Primary Care.
The study said more than 72 percent of the deaths were men, and drowning was the most common cause of death during a selfie-taking attempt. 
Ukrainian woman mauled by lion after posing for amazing selfie.
Portugal traveling Perth couple plunge to their deaths taking perfect selfie
Russian man posing for selfie with live grenade dies after accidentally pulling pin.
Toni Kelly: New Zealand woman dies taking perfect selfie.
Cade Prophet perfect selfie death: Palouse Falls State Park tragedy Foresthill
Bridge selfie: Woman survives taking perfect photo.
Two Mexican teen girls fatally struck by plane while taking perfect selfie
Aurora Sheffel photos: Oregon high school cheerleader killed while posing for selfie
Muriel Benetulier: Idiot French tourist bitten by crocodile trying to take…
'Look at me' 12 year old Russian schoolgirl falls to her death trying to take 'cool selfie'
Sylwia Rajchel falls to her death whilst taking the perfect selfie on top of bridge
One more photo? Chinese walrus drowns man taking selfie along with zookeeper