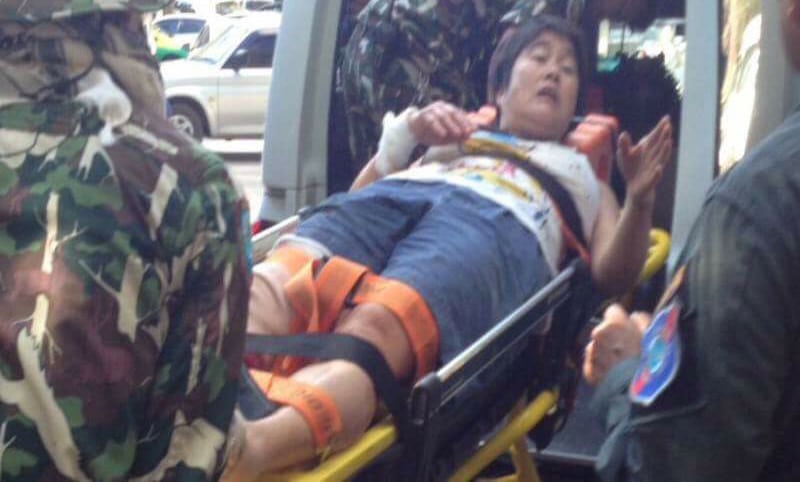 Muriel Benetulier: French tourist bitten by crocodile after ignoring warning signs as she attempted to take 'perfect selfie'. 
Muriel Benetulier a French female in her 40's has survived a crocodile attack after 'attempting' to take a perfect selfie with the beast at a Thai national park.
The 'incident' came to happen at Thailand's popular Khao Yai National Park when Benetulier also identified as Benetulier Lesuffleur decided she wanted to have her picture taken with the reptile which in turn snapped at the tourist when she got too close.
The Sunday afternoon attack according to the Bangkok Post happened as the French tourist squatted next to the beast which in turn led to the 'unsuspecting' woman incurring an exceptionally nasty (see nsfw photo below) but non life threatening gash to her leg.
At the time the woman had asked her husband to take photos as she attempted to kneel next to the 'sleeping' crocodile which laid outside demarcated parameters warning tourists to keep their distance.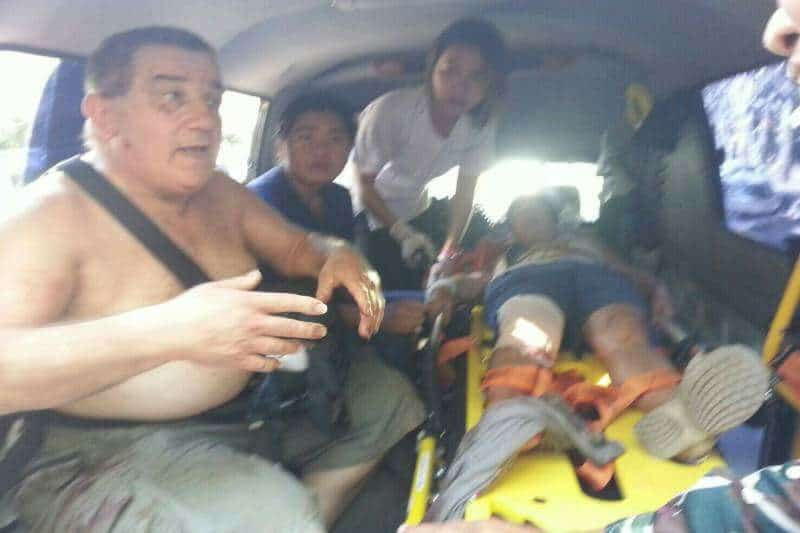 Pictures taken showed park rangers dressed in camouflage carrying the victim strapped to a stretcher with a thick bandage wrapped around her knee.
Another snap showed a ranger pointing to a pool of blood close to a sign saying in Thai and English 'Danger Crocodile No Swimming'.
According to the Bangkok Post, signs warned visitors about the crocodiles and tourists were told to keep to the nature trail.
Responding to the incident, Park chief Kanchit Srinoppawan said: 'It's never attacked anyone before. The incident took place because of a breach of regulations. There are clear signs in the area and officials conduct routine patrols in isolated parts (of the nature trails)'.
At present it is not immediately clear what preempted Muriel Benetulier observing the bountiful warnings pleading with her to preserve her life and the autonomy of the surrounding wildlife. Indeed.
French tourist bitten by crocodile at popular Thailand park while 'trying to take a selfie with it' – The Sun https://t.co/xBM3lne6Zb

— Thailand Travel Tips (@thailand_tips) January 2, 2017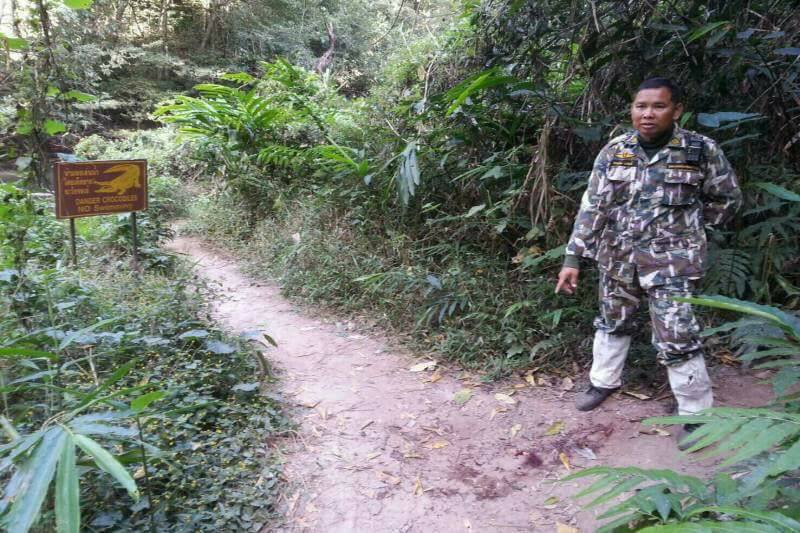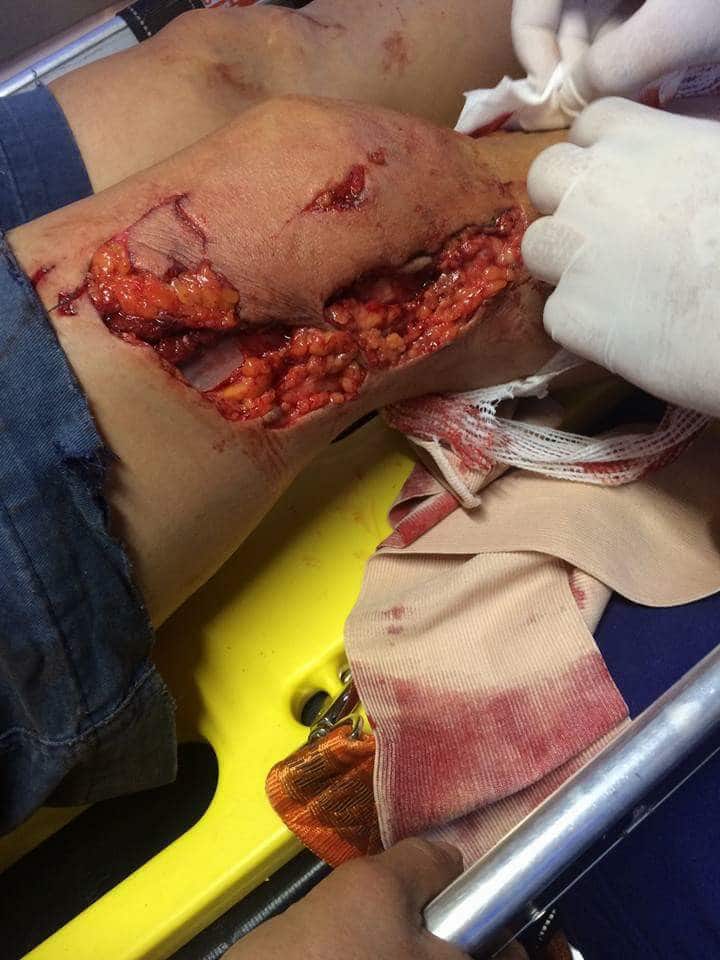 ★ Oh No! Tourist Bitten By Crocodile While Attempting To Take A Selfie. Photos: A French tourist was bitten by a… https://t.co/2ca5b5GZC9 pic.twitter.com/S4oODjI4DF

— Waploaded Media™ (@waploadedng) January 2, 2017