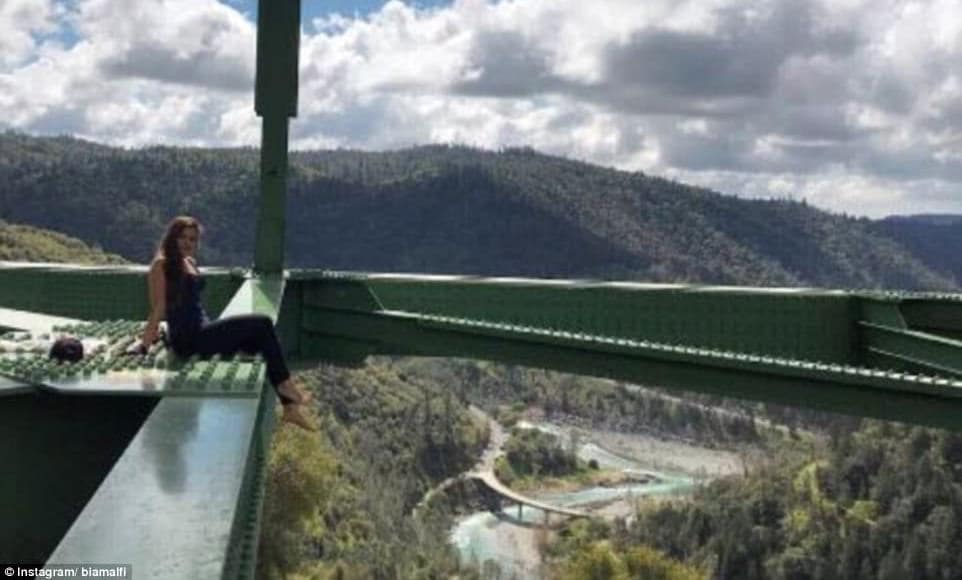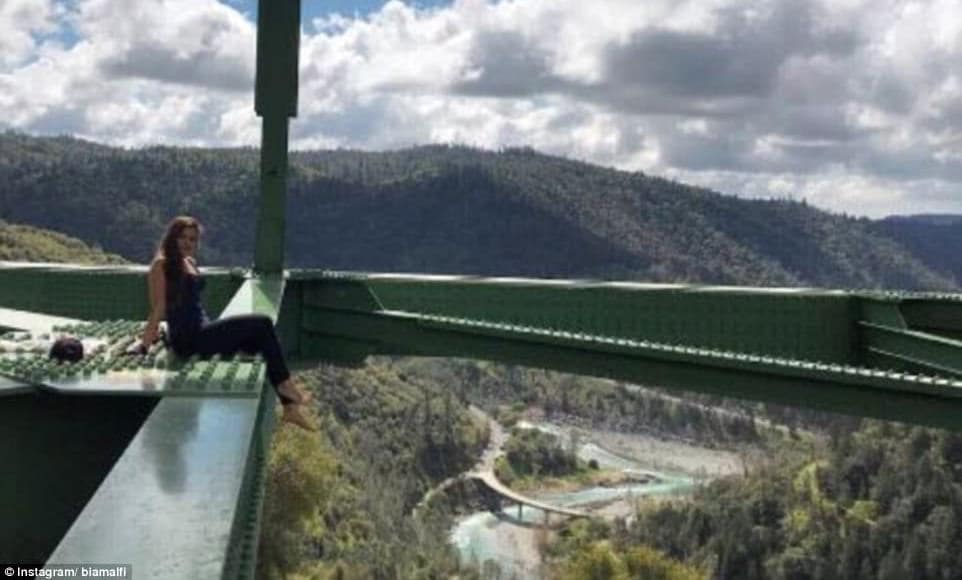 Foresthill Bridge selfie: A California woman is lucky to be alive after falling 60 feet off a 733 ft tall Placer County, Foresthill Bridge taking a selfie. 
The pursuit of the perfect selfie almost claimed another life, this time at the top of California's tallest man made structure, the Foresthill Bridge after an unidentified Sacramento woman plunged off a 60 foot catwalk in Auburn, Lake Clementine, Placer County. 
Miraculously the woman's life was spared after landing 60 feet below on a trail that was underneath the 730-foot tall bridge, which happens to be the fourth tallest bridge in the US. 
At the time of the incident, a report via sacbee told of the woman and a group of friends walking on girders underneath the bridge Tuesday afternoon when they decided to stop and take a selfie against the breathtaking vista below them.
Medical personnel airlifted her to Sutter Roseville Medical Center. There is no word on her condition or on the injuries she sustained in the fall. The Placer County Sheriff's Office posted on its Facebook page that 'This young lady is very lucky to be alive and the consequences could have been worse for her, her friends and her family.'
A report via fox40 told of the area where she was taking the selfie is restricted and those caught walking in that location are subject to arrest.
The incident comes as the Placer County Sheriff's Office has had to deal with numerous trespassers on the catwalk. In February 2015, it became a popular area with 34 trespassers being arrested in a single day that month.
Noted Dena Erwin, spokesperson, Placer County Sheriff's Office: 
"I'd say over a normal year, we hand out a few citations for the same thing. One misstep and there is no surviving a 730-foot fall. (The daredevils) are not just out there walking — they are getting braver. There's peer pressure, so when they are out there, they are doing stupid things. We really want this to stop before someone dies.'
Reflected one Auburn local, Ciara McKenzie, 'I feel like with the movement of the whole internet and social media, this is just what's going to keep happening, because people are just trying to impress their viewers.'