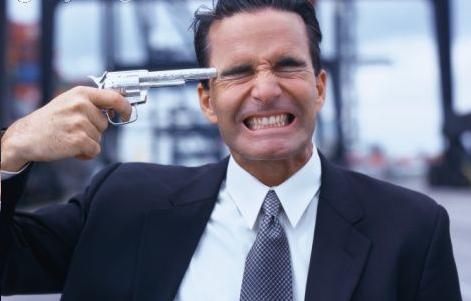 How the ultimate perfect selfie led to one Washington man fatally shooting self.
A 43 year old Concrete, Skagit, Washington man has died after accidentally shooting himself in the face while taking selfies.
The man's death according to a report via the Skagit Valley Herald came whilst the man and his girlfriend were photographing themselves with the weapon on Sunday at a residence when the man fatally shot himself.
News of the man's 'sudden' death told Skagit County Sheriff's Office Patrol Chief Chad Clark came after the girlfriend called cops to report that her boyfriend shot himself.
During the call, the girlfriend told witnessing her boyfriend fatally shoot himself while the pair took 'several' photos of themselves during the course of the day with the gun.
Leading up to the man's death the girlfriend told cops her boyfriend had loaded and unloaded bullets multiple times.
When the gun went off, Clark told a bullet had 'apparently remained' in the gun the final time the woman's unnamed boyfriend fired.
The incident reportedly happened at a residence on the 46000 block of Baker Loop Road in Concrete, where the girlfriend conceded the pair having taken prior selfies with the gun.
The death is being investigated as accidental. It is not necessarily understood if the girlfriend will face any charges?
Of note a report via the washingtonpost reports that at least 27 people have died in 'selfie-related' incidents around the world last year, with the report noting that more people die while attempting to take selfies than in shark attacks.
above stock image found here