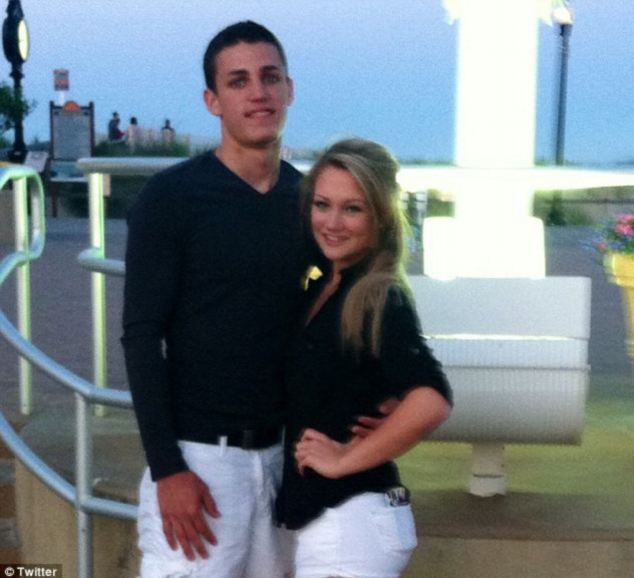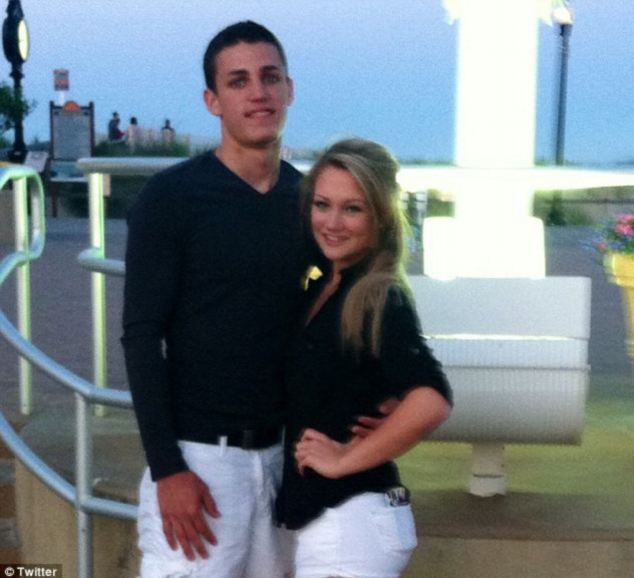 It seems love may no longer exist between NJ brat, Rachel Canning and her boyfriend, Lucas Kitzmiller whom she once lobbied for when her parents demanded that it was either their rules or the highway when the rebel teen protested being denied seeing Lucas. This after reports that Rachel Canning has filed a domestic order against her dream boyfriend.
Hooray! Rachel Canning graduates. Tweets: 'Cops are such assholes…'
Rachel Canning parties with boyfriend and grog. Life is good.
Rachel Canning lands $56 000 scholarship. But tuition is only $32 000.
Rachel Canning back home. Will she drop the suit?
Rachel Canning moves back in with parents. But will she last? 
Canning would make international headlines when she took to suing her parents for financial support after deciding to hightail it out of home, only to later have a judge keep her in check when he decided that shit wouldn't fly too well with him.
Yet that hasn't stopped Rachel Canning from lodging a new legal complaint, this time against her 18 year old boyfriend, Lucas Kitzmiller, claiming that the party animal had come to choker her.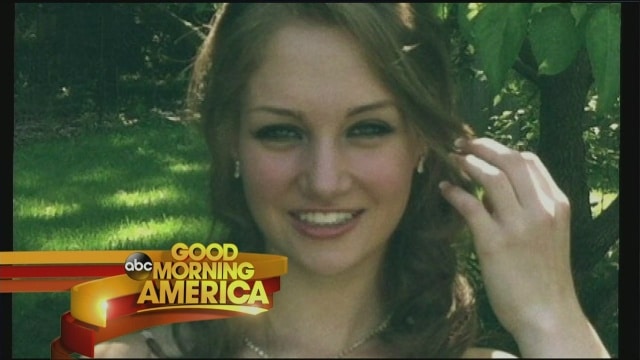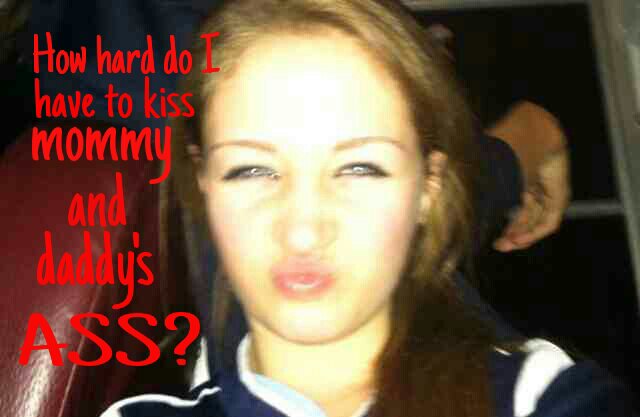 According to the Daily Record , Canning claims that the pair were together late Saturday night when Lucas Kitzmiller attacked her on the street. Escaping she then drove straight to Denville Police headquarters, where she filed a domestic violence complaint.
The restraining order is temporary, but could be made more permanent when the two are due to appear in court today.
The restraining order comes at a time when Rachel Canning's parents have continued to lobby their displeasure with their daughter dating the noted party animal, claiming in the past that he had caused their daughter to miss curfews, ignore her chores, go drinking on school nights along with showing them scant respect. Yes kids, Rachel sure picks them. Which is to say sometimes parents do know best after all….
Rachel Canning got drunk and vomited in John Inglesino's garbage bin.
Lucas Kitzmiller, Rachel Canning boyfriend: 'She's bad news!' 
Why is lawyer John Inglesino really backing Rachel Canning? 
Why Rachel Canning court case is good news for parents. 
Judge denies Rachel Canning financial support. 'Such gross disrespect!' 
Rachel Canning torn apart by twitter: 'You're a c*nt!' 
 Rachel Canning bulimic: 'Daddy used to get me drunk and kiss me.' 
Rachel Canning sues her parents. 'Dump your boyfriend or move out!' 
Rachel Canning pictures. Who is this brat suing her parents? 
Rachel Canning, 18 year old student sues parents for support after they kick her out.