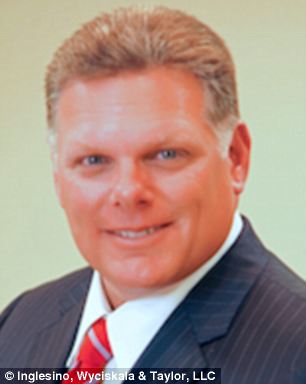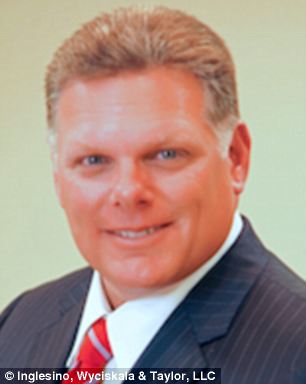 Whilst Rachel Canning has been going to court to legally compel her parents to front her costs, high ranking NJ attorney John Inglesino has been backing the young woman. The question though remains why is he really backing Rachel Canning and what does he stand to gain? As it turns out quite a bit actually…
What is known of John P.Inglesino is that he is a managing partner at lnglesino, Wyciskala & Taylor, LLC, a 10-attorney firm in Parsippany, N.J.
The outlet specializes in  government law and real estate law. Not a bad specialty to have especially when you are milling around political circles.
Rachel Canning back home. Will she drop the suit? 
Rachel Canning moves back in with parents. But will she last? 
Rachel Canning got drunk and vomited in John Inglesino's garbage bin. 
Lucas Kitzmiller, Rachel Canning boyfriend: 'She's bad news!' 
Why Rachel Canning court case is good news for parents. 
Judge denies Rachel Canning financial support. 'Such gross disrespect!' 
Rachel Canning torn apart by twitter: 'You're a c*nt!' 
Rachel Canning bulimic: 'Daddy used to get me drunk and kiss me.' 
Rachel Canning sues her parents. 'Dump your boyfriend or move out!' 
Rachel Canning pictures. Who is this brat suing her parents? 
Rachel Canning, 18 year old student sues parents for support after they kick her out. 
But this is where things begin to get a little more interesting.
Inglesino also happens to be the township attorney for Parsippany-Troy Hills, and he represents other Garden State government entities in various capacities.
Recently the lawyer bragged that Politicker NJ named him among the Top 100 'powerful people' in New Jersey in 2013. Which raises the question why would a lawyer go out of his way to make sure we all know he is all too powerful. Follow this way please….
John Inglesino also happens to serves on Gov. Chris Christie's School Funding task force.
According to the Common Sense Institute of New Jersey Gov. Christie's School Funding Task Force exists to eradicate abuse and fraud from New Jersey's education system. Its goals are to study the use of free and reduced school lunches as a way of determining "at-risk" students and, generally, to pinpoint parts of the state's school-funding formula that are subject to fraud.
Kids why would you spend time on a task force dedicated to social goals such as the enhancement of education as a self confessed high powered lawyer unless of course you also had aspirations of waxing clout and becoming a politician as well. Something that acting as an 18 year old girl's rebellious backer could serve to open corridors for.
What do you think? Is John Inglesino just a concerned citizen seeking to make sure a family friend gets the best shot at a great education (never mind if the parents refuse to pay the cost of because their child has repeatedly failed to respect their wishes under their roof) or as a guise to get his name out there under some carefully guided legal ploys? Or who knows maybe this attorney has a peeve issue with a former Lincoln Park, New Jersey police chief head (Rachel Canning's father, Sean) and is just getting his back now….?