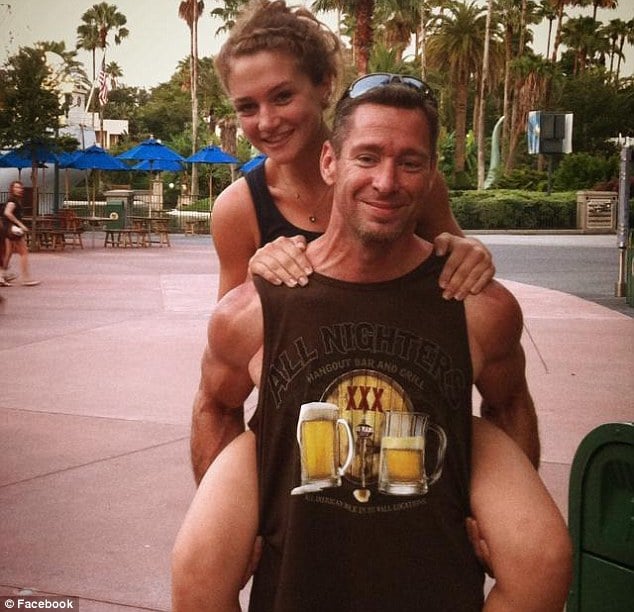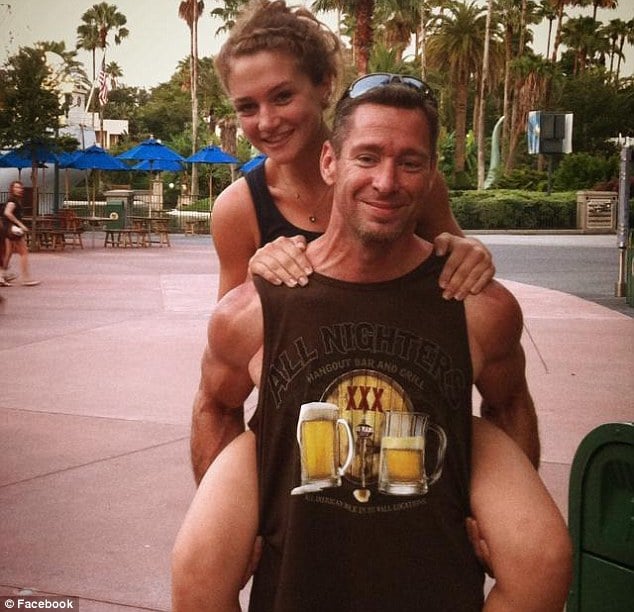 Rachel Canning, the 18 year old Morris Catholic high teenager/cheerleader at the center of a contentious lawsuit against her parents today dropped a bombshell in court, telling that she is suffering bulimic and that her father used to inappropriately try to kiss her.
In shocking legal documents, Rachel Canning lay the blame on her dysfunctionality squarely on her parents, asserting that they would call her 'fat' and 'porky' which led to her suffering an emotional breakdown and bulimia. So severe had the stress of the turmoil come to be, that the girl testified that she had at one point dropped down to a mere 92 pounds.
The girl furthermore told that her former police chief dad would get her drunk and kiss her.
Rachel Canning got drunk and vomited in John Inglesino's garbage bin. 
Lucas Kitzmiller, Rachel Canning boyfriend: 'She's bad news!' 
Why is lawyer John Inglesino really backing Rachel Canning? 
Why Rachel Canning court case is good news for parents. 
Judge denies Rachel Canning financial support. 'Such gross disrespect!' 
Rachel Canning torn apart by twitter: 'You're a c*nt!' 
Rachel Canning sues her parents. 'Dump your boyfriend or move out!' 
Rachel Canning pictures. Who is this brat suing her parents? 
Rachel Canning, 18 year old student sues parents for support after they kick her out. 
She also contended that she was 'cruelly dragged' into her parent's marital woes when they separated last year.
The girl who has since moved into the parents of a friend,  lawyer John Inglesino (who is also funding Rachel Canning's legal fees), is now suing for child support, medical bills, college expenses and legal fees.
She told that her parents combined income exceeded that of $250K a year, up to 300K and that she is entitled to $654 a week in child support.
Not so told the girls parents who fought back, dismissing all of their daughter's claims, going so far as to call her a liar, thief who is obsessed with alcohol.
Kids we need to take a break here so I reach for my aspirin capsules to chug along with my mid afternoon chamomile tea. Here. I have a dollop of aspirins for you as well….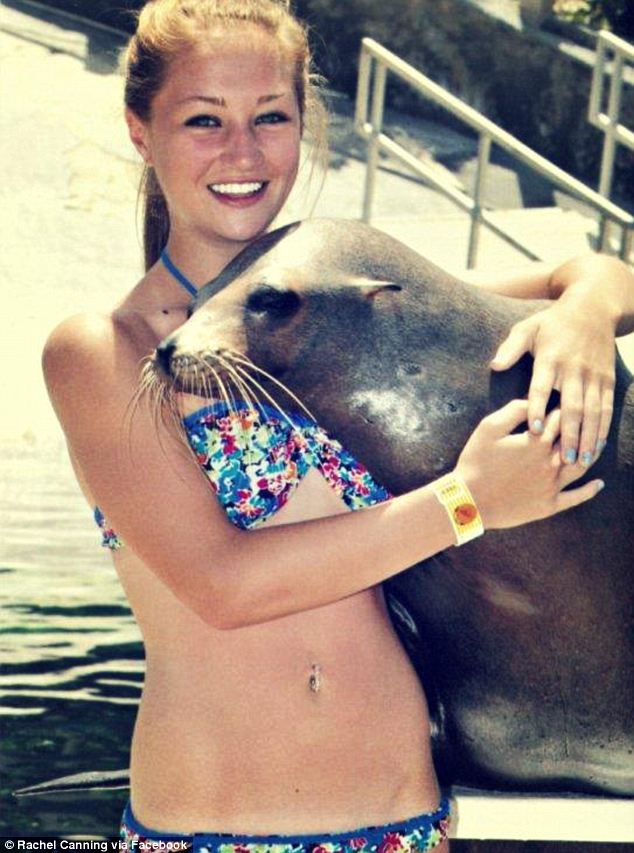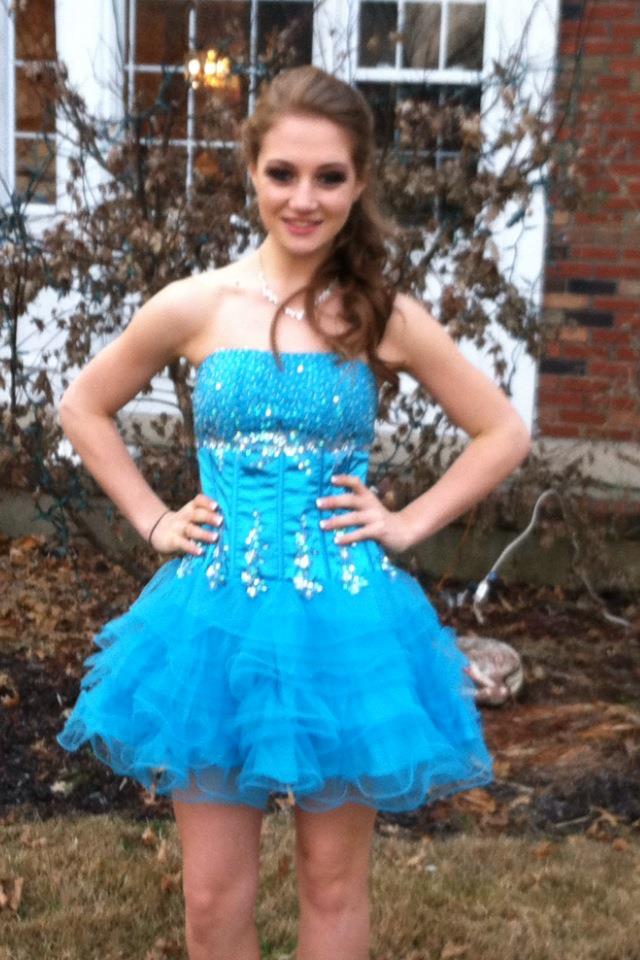 Resuming the fracas, Rachel Channing parents told the court that her boyfriend, Lucas Kitzmiller is a terrible influence and that Rachel ran away from home after being suspended from high school in an incident involving him.
But it gets better. During proceedings, Rachel Channing's mother , Liz accused her daughter of trying to sabotage her relationship with her husband and even 'attempted to open up a dating profile for him.'
Kids, I need to reach into the medicine kit one more time. #, 3 , 2 , 2.5, 1 , blast off….
Told Rachel Canning in submitted documents obtained by the UK's dailymail: 'I have been subjected to severe and excessive verbal and physical abuse by my mother and father.
'As I was growing up my mother was always demeaning to me. She called me "fat" and "porky". My father demanded that I get a basketball scholarship. My father spent a lot of time with me on weekends while I was in basketball tournaments. My mother seemed angry about this. He forbade me to have a boyfriend when I was a high school freshman, and threatened to beat him up.
'In sophomore year i developed an eating disorder and my weight dropped to 105 pounds. In my junior year, I was down to 92 pounds. My mother kept screaming at me, saying I was mentally messed up. My father was angry that I wasn't going to be able to play basketball because I needed to gain weight.'
She went on: 'My father gave me the sense that he was inappropriately affectionate with me. He mentioned frequently that my relationship in his eyes was not one of a daughter, but more than that.
'In the summer before my senior year he got me drunk at a wedding and said I was his date. He kept giving me shots and mango martinis. I blacked out that night and woke up at the toilet bowl in our room and he was in bed.
'He constantly put his arm around me in public and would kiss me on the cheek. When we moved to Hackettstown, he once woke me up at 2am to come down to play beer pong with him. The refrigerator was about 75 per cent full of liquor.'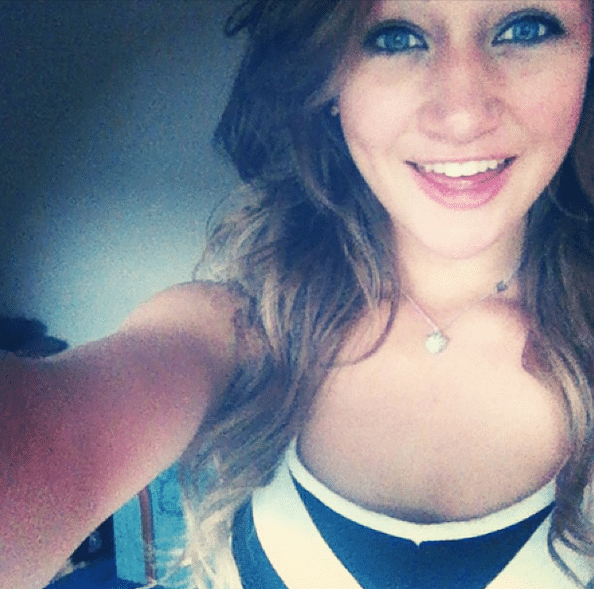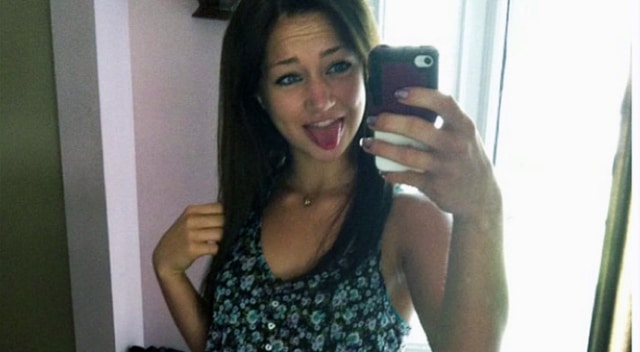 Rachel then went on to reference an incident at her homecoming dance, where she was accused of being drunk.
She said: 'I was found not to be intoxicated. To be readmitted to the dance, I was required to call my mother in the presence of Kathleen Smith, a teacher at Morris Catholic School.
'My mother who was In Las Vegas for the week with my father, first hung up…. When I called my parents back again, she and my father were screaming obscenities at me. 
'The teacher heard it in speaker phone…. DCP&P was called by my school when I complained of my parent's behaviour. My parents, to retaliate, refused to pay my high school tuition and have continued to do so, as well as cutting me off financially.'
But Elizabeth Canning hit back, saying: 'Rachel's allegations that I called her "fat" and "porky" are not factual.… we are big believers in building our daughter's self-esteem and always telling them how beautiful they are.'
She went on: 'Rachel's allegation that there was anything other than a father/daughter relationship is utterly offensive… there was never anything remotely sexual or conduct that could be considered in any way sexual. My husband loves his daughter – as a daughter – nothing more.
'She was the apple of his eye.'
But in an effort to disprove their daughter's allegations the couple submitted letters to the court which state a Department of Children and Families investigation cleared them.
Told Liz Canning: 'In fact, the case worker told us that it was in her opinion that we spoiled our daughter. We gave her too much.'
She added: 'She also told the worker that she had threatened suicide and my reaction was that I "high-fived" my husband. this was so outrageously offensive that it did not deserve to be addressed, but we gladly addressed it with the caseworker.'
She said: 'On or about October 30, 2012, two days before her 18th birthday, Rachel ran away from home. Rachel was never 'kicked' of home.
'Rachel lived in our house, under our supervision, until the morning of October 30, 2013, when she ran away after a disciplinary hearing at Morris Catholic wherein she was suspended for truancy (having previously been suspended due to alcohol involvement at the Homecoming Dance).
'Between August and October 30, 2013, Rachel routinely (every weekend) would attend parties, become intoxicated, and seek approval from my husband and I.
'On or about October 5, 2012, Rachel committed a theft on my credit card, which card was given to her for the purpose of purchasing presents for my husband's birthday.'
Referencing another theft, she said: 'During at incident in April 2011, Rachel stole $100 from my purse, snuck out of the house, at midnight, attended a party….  And returned home by taxi at 3.30am on a weeknight.
Yes kids I'm gushing too. Nevermind curfew spillage.
Kids help me out here. Someone has got to be fibbing to no tomorrow. Something is not adding up here. I thought there was only one dysfunctional family as hellish kilter as the one that we have all read about together this afternoon. Someone tell me who's making this shit up, does crazy shit like this really go on in America, in NJ, in nice fluffy safe towns, in the house of a former police chief no less?
And then there was this comment on the web that glazed the awful truth for me:
Wow, what a mess! We don't know all the fact and therefore should resist taking sides. But for sure, all the parties wish that this stays out of public eyes..