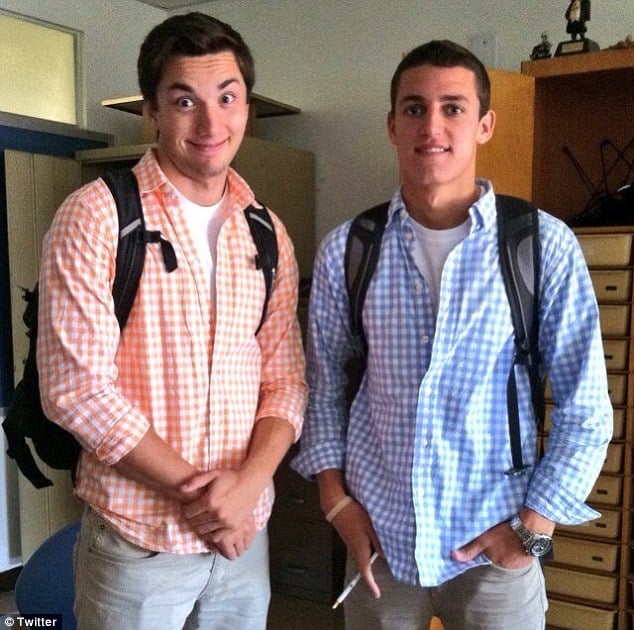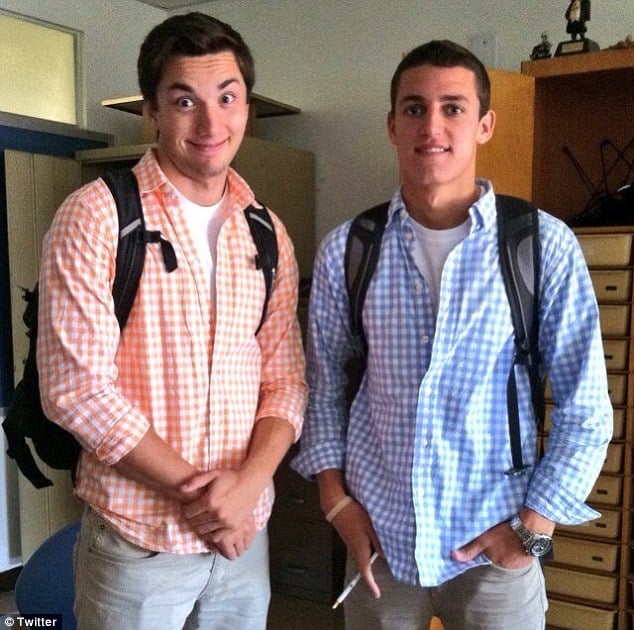 It seems there is a new war brewing, this one now involving that of Rachel Canning's boyfriend, Lucas Kitzmiller's parents and Rachel's mother and father.
Rachel Canning gets restraining order on boyfriend, Lucas Kitzmiller 
To date Sean and Elizabeth Canning hold Lucas Kitzmiller, Rachel Canning boyfriend responsible for their daughter's errant ways along with him getting her suspended from school for underage drinking as well as the ensuing rift between them and their daughter.
To boot, the Canning's have also embroiled Lucas' parents, telling how they regularly brought the boozed-up pair home on school nights well after curfew, turning up at 3.30am on one occasion.
Rachel Canning back home. Will she drop the suit? 
Rachel Canning moves back in with parents. But will she last? 
Rachel Canning got drunk and vomited in John Inglesino's garbage bin. 
Why is lawyer John Inglesino really backing Rachel Canning? 
Why Rachel Canning court case is good news for parents. 
Judge denies Rachel Canning financial support. 'Such gross disrespect!' 
Rachel Canning torn apart by twitter: 'You're a c*nt!' 
 Rachel Canning bulimic: 'Daddy used to get me drunk and kiss me.' 
Rachel Canning sues her parents. 'Dump your boyfriend or move out!' 
Rachel Canning pictures. Who is this brat suing her parents? 
Rachel Canning, 18 year old student sues parents for support after they kick her out. 
They gave Rachel an ultimatum that she had to either split up Lucas, or move out.
Refusing to give up Lucas, the girl even moved in with his family for two nights, before relocating to another friend's whose parents' are funding her legal fight to force her parents to pay maintenance and college tuition.
But Jeffery Kitzmiller hit out at the Cannings this morning, telling how his family has been grossly misrepresented.
Speaking to the UK's dailymail he defended his son and his wife, Lisa, telling: 'My son has been painted in a questionable light by some of the comments from the Cannings.
'Their only experience of him is that he met the father long enough to shake hands. That's the only interaction they have ever had. They made their decision about him from that.
'If you read the court papers you can see the trend is with every boyfriend she's had it's always the boyfriend who's the bad influence. We have been dragged into this.'
He was responding to statements made by Elizabeth Canning in a lengthy legal document submitted to Morris County Court.
Referencing her daughter's extreme drinking, Elizabeth Canning wrote: 'Since she commenced dating Lucas Kitzmiller, Rachel has frequently become obsessed with drinking every weekend as a result of dating him.
'Prior her dating him, Rachel had been dating another boy through the summer of 2013 where they rarely, if ever engaged in the heavy partying that was being exhibited nonstop in the fall of 2013.
Of her daughter's suspension from school for underage drinking:  'Upon suspension, she attended work with her father… Despite our having imposed a punishment for the suspension she was picked up by her unsupervised and also suspended boyfriend, Lucas Kitzmiller… within an hour of arriving there…. She went to the Kitzmiller's home.
'Mrs Kitzmiller contacted me at work stating that she had both Rachel and her son, Lucas, at her house and that for the sake of our children, that I needed to contact Morris Catholic and tell them that Rachel had my permission to be at her house.
'I vociferously refused to comply with this and indicated to Mrs. Kitzmiller that they needed to be accountable for their actions. Mrs Kitzmiller stated that the only thing that mattered was that we get them into a good college and the accountability for cutting school upon a return from yet another suspension was not important.
Yes kids, I'm slowly stirring my chamomile tea too, in bliss that my daily suburban mishaps has finally found the sweet spot.
Continuing ….
'I was attempting to exert moral legal parental authority over daughter despite the enabling and parental interfering behavior of Mrs. Kitzmiller, which undermined our parenting and rules.'
Jeffery Kitzmiller said he did not want to go into greater detail in the defense of his son at this stage, but his family will get the chance to hit back when the case goes to court on April 22.