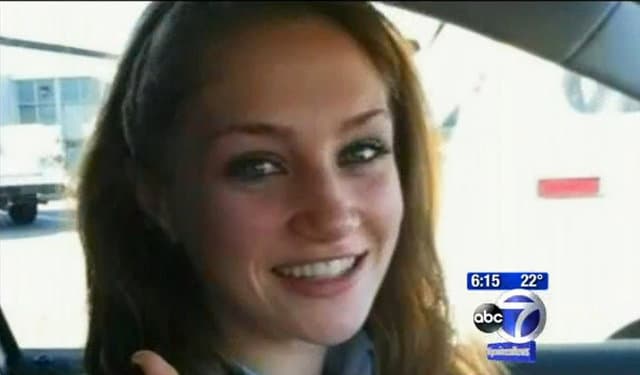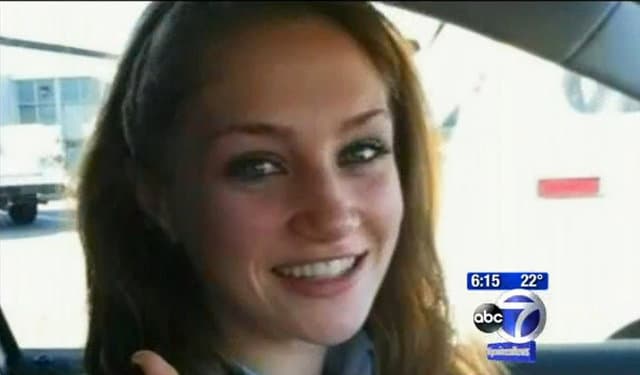 It may be time to finally put away the gauntlet as images have this morning emerged as the Canning family attempt to somehow revert to some kind of normalcy off the back off their 'spoilt' cheerleader teenager daughter, Rachel Canning's failed lawsuit (for the time being) against her parents.
With the 18 year old relinquishing and returning home, the family has set about returning to their private lives and all that comes with running a normal happy family- such as taking your spoilt little brat off to school.
Images captured here and here show the family making the trek off to school now that Rachel Cannig has come back home, her tail very much between her legs after a suit she had lodged to have her parents pay her way after moving out of home backfired.
At the time it was speculated that the young woman had hoped to humiliate her parents and show them who's boss. Things only got more complicated when her best friend's father, head legal honcho, John Inglesino inexplicably butted his nose in the family's affairs, deciding to let Rachel Canning stay with his family whilst even going so far as to finance a lawsuit on Rachel Canning's behalf.
Rachel Canning moves back in with parents. But will she last? 
Rachel Canning got drunk and vomited in John Inglesino's garbage bin.
Lucas Kitzmiller, Rachel Canning boyfriend: 'She's bad news!' 
Why is lawyer John Inglesino really backing Rachel Canning? 
Why Rachel Canning court case is good news for parents. 
Judge denies Rachel Canning financial support. 'Such gross disrespect!' 
Rachel Canning torn apart by twitter: 'You're a c*nt!' 
 Rachel Canning bulimic: 'Daddy used to get me drunk and kiss me.' 
Rachel Canning sues her parents. 'Dump your boyfriend or move out!' 
Rachel Canning pictures. Who is this brat suing her parents? 
Rachel Canning, 18 year old student sues parents for support after they kick her out. 
That said there have been whispers that John Inglesino who serves on Gov. Chris Christie's School Funding task force may have been cautioned to get out of the way lest his political aspirations (let's not kid ourselves kids) got smashed up and down off the back of public hostility towards the girl. Commentators on the web spared little in telling how ungracious and vindictive she was, with many livid with Inglesino abetting her bad behavior.
To date John Inglesino has resisted all efforts by media to be interviewed which might be indicative of the sensitive position the flustered lawyer now finds himself in.
During her recent court proceedings, presiding Family Division Judge Peter Bogaard voiced the concerns of many who by now were transfixed as they followed the case, secretly wondering if a ruling in the girl's favor would unleash a mecca of lawsuits against parents the land over: 'Have you ever in your experience seen such gross disrespect for a parent? I don't see it in my house,'
But whilst the edge may be off for now, tensions remain sky high as Rachel Canning's attorney had requested a court-appointed legal guardian for the girl – which was promptly denied.
Lodged Tanya Helfand to the court: 'Just a few days ago, Rachel Canning indicated she could not go back home with her parents and she required a promise of some financial assistance going forward,'
'Now, after speaking with her mother yesterday, she said she is waiving her complaint and is receiving no promises or consideration in return.'
Nevertheless Helfand said Elizabeth and Sean Canning should now be responsible for paying for a legal guardian for their daughter, who had branded her parents abusive, reports the New Jersey Star-Ledger .
Reiterated the lawyer: 'A psychologist certified that the parents are abusive. School faculty certified that the parents abuse the child,' 
Nevertheless and one imagines adhering to common sense, Judge Peter Bogaard last week refused an emergency order to require the couple to pay  for a legal guardian.
Helfand blames Canning's parents for the brunt of the damage and fears they will pressure Canning into waiving the complaint.
'It is critical that if Rachel does dismiss this matter that it be done of her own free will and not due to the extreme pressure of her parents and the media.'
That said it won't be until April where both parties will be required to return to court where Judge Peter Bogaard will consider the over-arching question of whether the Cannings are obligated to financially support their adult daughter. To date he has indicated Rachel Canning has next to no chance of getting her way, having already advised her to seek a family truce, as uneasy as that shit is, never mind meddling lawyers…