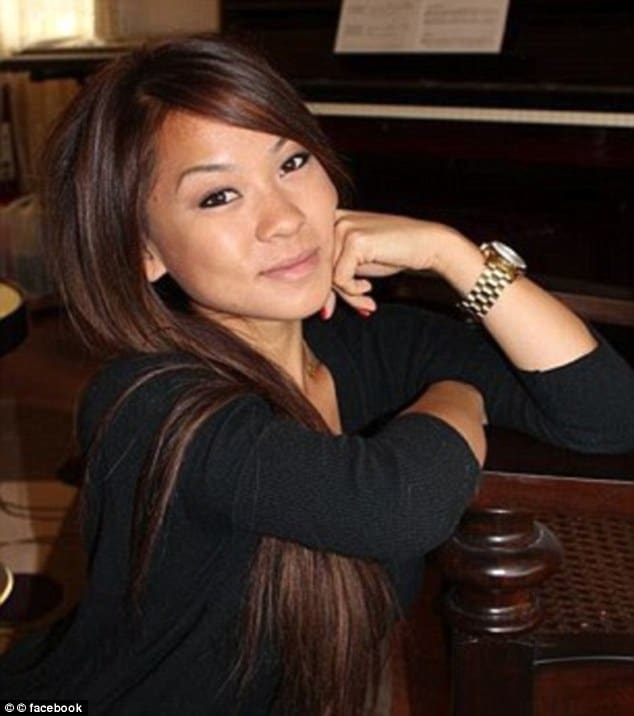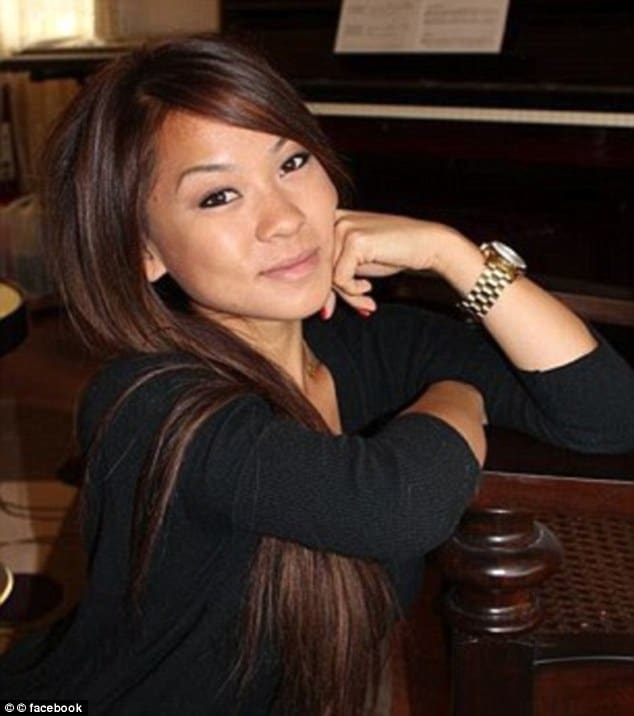 Two women, Candace Marie Brito, 27, and Vanesa Tapia Zavala, 25, indicted for the murder of 23 year old Kim Pham are to now stand trial after a Californian judge ruled that there was enough evidence to proceed with a trial against the two women.
At the time of Orange County Superior Court Judge Thomas Borris's ruling, both women remained unmoved as they were remanded in custody in lieu of $1 million bail.
Kim Pham preliminary hearing: She threw the first punch.
Kim Pham started the fight say defense attorneys
Told Molfetta: 'What you have is a series of blows. You don't know which one caused death,'
Adding later: 'At best this is a manslaughter case.'
Nevertheless video of the incident played during court clearly showed the two indicted women punching and kicking Kim Pham, with one video frame showing Pham on the ground enduring a final kick to the head from Zavala before going motionless.
A pathologist who testified said Pham died from blunt-force trauma, but could not say whether it resulted from a punch, kick or from having her head slammed on the pavement.
During testimony, defense attorneys accused Santa Ana Det. Leo Rodriguez of making up his mind about their clients' guilt before collecting all the evidence. Zavala's lawyer said that when his client told police that an 'Asian girl' punched her in the face, the detective waited four days to take photos of her injuries.
'You're not supposed to take sides when you're doing that job,'  told Kenneth Reed, Zavala's attorney.
That said it is now becoming apparent that the two indicted women will seek to argue that they were only acting in self defense when they struck back at Kim Pham after she took to first hurling punches.
Nevertheless the question on most lips is did the two women go beyond the call for action when they continued to pummel into Pham as she by then lay on the ground? At what point can one claim they are acting in self defense and are now the aggressors themselves? And importantly how does the law make such distinctions?
Contemplated, the victim's brother, Andy Pham: 'People in society should know that when they commit a crime, there's a punishment,'

To which Michael Molfetta retorted:  'I don't think any of us are closer to knowing what happened that night,'
'when it happened and why it happened.'
That said it is up to the court now to decide why or what happened necessitated the degree of vicious response that it did and what that suggests about a society that chooses to resort to blind violence at the prompting of discord.