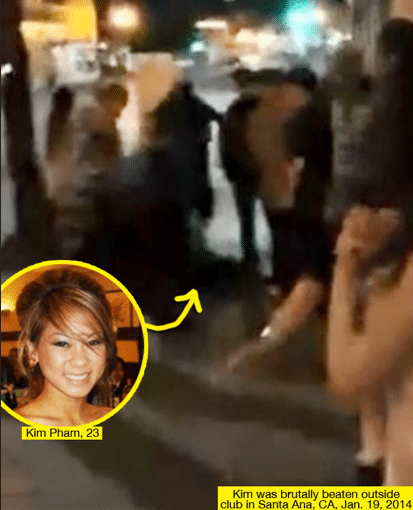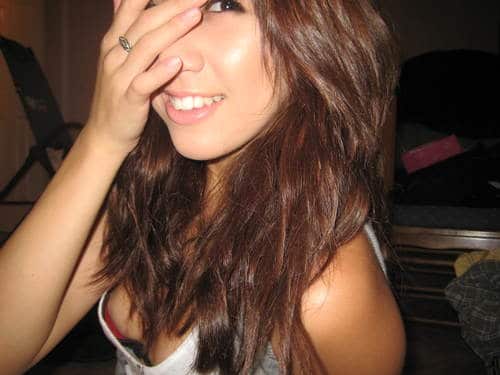 In what is increasingly becoming a vexing investigation for authorities, attempts at bringing Kim Pham's murderers to justice has stalled.
Of note is the fact that Kim Pham's friends who were present at the night of her savage beating have declined to step forward. Cops tell at present they haven't been able to identify her accompanying friends and for that reason why they have declined to step forward.
To date cops cops tell they have only been able to identify only one of eight friends who were with Pham at the time of her death.
Her ex-boyfriend — who may have tried to help her — hasn't come forward and the one female friend that police have found won't talk, tells the Los Angeles Times.
Tells the outlet: Longtime observers of Orange County's sprawling Vietnamese population say the dynamic doesn't surprise them in a community where distrust of authority — and reluctance to cooperate with police — still runs through generations. Many arrived in America with fresh memories of the deeply corrupt government back home.
'People worry that there will be retaliation,' said Cmdr. Tim Vu, the highest-ranking Vietnamese American in law enforcement in Orange County.
'They don't know the court system and are intimidated by it.'
Hardly the most endorsing affirmation of police efforts or for that matter of Kim Pham's friends to bring her murderers to justice, unless of course they are somehow involved in her death? Then again it could be an issue of deep guilt of not having done anything or enough to temper the melee before it got out of control.
Reiterated Tim Vu: 'We need to reassure immigrants or potential witnesses that it's not about them,'
'It's about all the evidence and all other witnesses.'
Added Vu: 'Culture comes into play when they're heavily influenced by parents or grandparents who cannot forget the distrust,'
'If the elders say 'Don't talk,' they may not talk.'
Part of the reticence to step forward may also have much to do with witnesses concerns of being dragged into the investigation as a possible suspects.
In fact one woman who has been identified as a witness, Katie, has declined to step forward and has now hired a lawyer to represent her.
Another concern may well be that they may be seen as ratting on friends.
Tells Ken Nguyen a volunteer who acts as a Santa Ana liaison to the local Vietnamese community: 'Their identities will be protected if they wish,'
'These are the things we offered the youths, and so far, they are quiet.'
Police tell some in Little Saigon — which stretches across central Orange County — still cling to a "code of silence."
Went on to tell Nguyen: 'But this is a crime and a tragedy,'
'We need witness help.'
It remains to be seen whether any witnesses will choose to step forward. Something that says a lot about the faith in authorities and the notion of law and justice.
Kim Pham funeral. 3 days before her wedding anniversary.
Why didn't anyone help Kim Pham? Are bystanders guilty?
Candace Marie Brito charged over Kim Pham death: 'This is a witch hunt!'
Cops must decide today whether to charge second Kim Pham suspect.
Kim Pham father, Dung Pham wants to forget the grief.
New Kim Pham murder suspect identified. Picture released.
Vanesa Tapia Zavala insists Kim Pham threw the first punch. 
Vanessa Tapia Zavala charged with the murder of Kim Pham. 'I'm not guilty.'
Kim Pham was killed because she cut line.
Kim Pham blog last entry: Be bold go forward and live like hell.
Kim Pham attacker arrested after nightclub argument. Too beautiful to be killed?