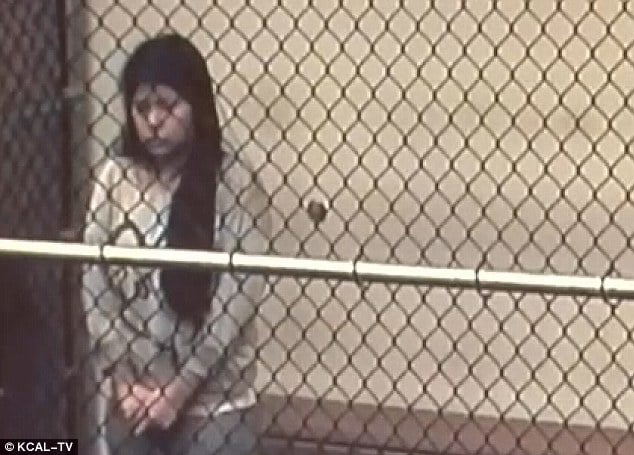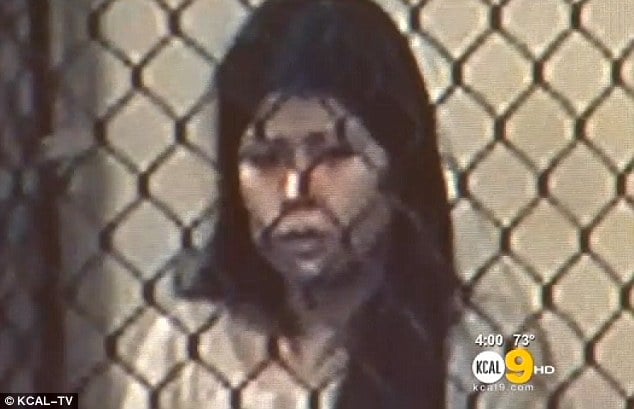 In new revelations concerning the Kim Pham savage beating and death, accused suspect Vanesa Tapia Zavala is now claiming that she was also a victim.
According to the woman's lawyer, Kenneth Reed, although she is 'devastated' over the death of Kim Pham, his client is telling that she was never involved in the attack. Rather Zavala is insisting that she was also like Kim Pham a victim who was hit and knocked to the ground as well.
Reiterated the lawyer: 'Your day is fine, your life is fine. You have a 5-year-old son, you go out one night on a Friday night with your boyfriend. Then your life is turned upside down and you find out someone is killed.'
Told defense attorney Michael Molfetta, who represents an unidentified individual who was involved in the struggle:
'Kim Pham may have thrown the first punch.'
Of the unidentified individual who he is now defending: 'That person will either turn out to be a defendant or a witness.'
One group was leaving the club and another one was entering when there was an 'inadvertent bump' that touched off the fracas, Molfetta said.
Pham may have not meant to hit Zavala, but the punch landed on the defendant, triggering the melee, Molfetta told.
To date a combined reward of $10K is being offered by local businesses and Santa Ana's government for information leading to the arrest of four other suspects in the case, two women and two men. Suspects that Zavala is insisting are the real culprits.
Vanesa Tapia Zavala a 25 year old mother of a 5 year old came to be arrested after a retrieved cell phone at the January 18th incident came to be linked to her. Authorties believe after Pham was dealt a final death blow that rendered her unconscious her perpetrators in a panic fled prior to authorities arriving at the scene.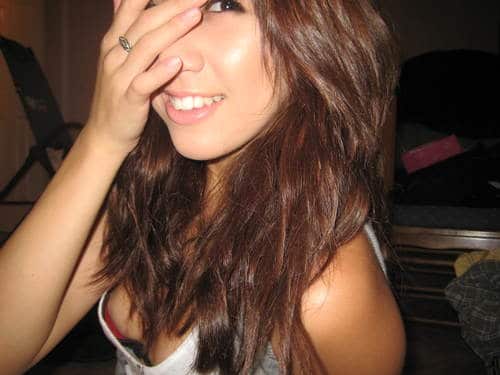 The Santa Ana coroner on Thursday that 23-year-old Pham died of complications from blunt-force trauma to the head.
Pham's friends said the argument started early Saturday morning as the woman was waiting on line to get into the popular Crosby. Pham allegedly walked in front of a group of revelers who were trying to take a picture.
At present it is not understood whether Zavala was the woman with whom Pham had the initial altercation with or one of the perpetrators who went on to beat the young woman as she fended for her life. A position that Zavala has vehemently denied, arguing instead she just happened to be innocently caught up in the crossfire.
Of disturbing note is why Zavala failed to approach authorities after the melee if she was actually just an innocent victim as she claims. But perhaps of further note is why onlookers instead chose to egg on the melee rather than attempt to stop it. In fact many simply chose to take video images. Video images were also found on Zavela's phone, suggesting that she had little inclination to assist Kim Pham as she lay being mercilessly set on, which augments the question is Zavela correct to argue she is the real victim?
Kim Pham funeral. 3 days before her wedding anniversary.
Why didn't anyone help Kim Pham? Are bystanders guilty?
Candace Marie Brito charged over Kim Pham death: 'This is a witch hunt!'
Cops must decide today whether to charge second Kim Pham suspect.
Kim Pham father, Dung Pham wants to forget the grief.
Kim Pham investigation stalled. No one wants to come forward.
New Kim Pham murder suspect identified. Picture released. 
Vanessa Tapia Zavala charged with the murder of Kim Pham. 'I'm not guilty.'
Kim Pham was killed because she cut line.
Kim Pham blog last entry: Be bold go forward and live like hell.
Kim Pham attacker arrested after nightclub argument. Too beautiful to be killed?