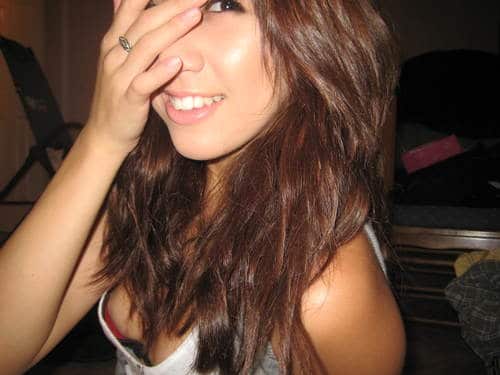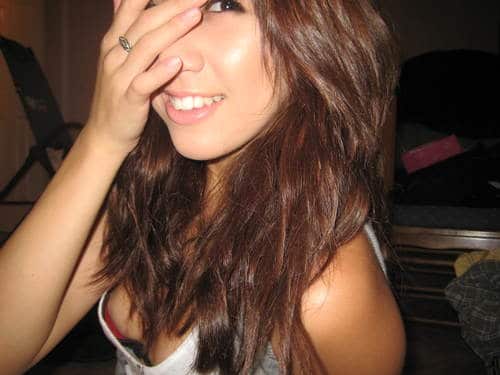 As authorities try to piece together what led to the savage Kim Pham beating, preliminary reports suggest that the 23 year old aspiring media personality was assaulted after she cut a line as she sought entry to a local nightclub.
Tells the huntington beach independent: The attack on a woman who was beaten into unconsciousness outside a popular Santa Ana nightspot may have been sparked when the 23-year-old accidentally walked in front of a camera as a group of nightclub patrons posed for a photo, a friend said Tuesday.
From there hostilities were raised as heated words went on to be exchanged between Kim Pham and a patron whom authorities believe may be the patron they have since brought into custody as they continue to seek her accomplices who joined in once the fracas escalated.
A witness has since told that Kim Pham and the 'other female' involved were soon on the ground, struggling against each other, throwing punches and pulling one another's hair.
As the fracas escalated other members of the line chose to get involved. From there a stray kicker appeared, delivering a finishing blow with a massive kick to Pham's temple. It wasn't until yesterday that Pham was declared clinically dead after having been left brain dead Saturday night.
As of yet it is not confirmed whether the apprehended woman is the woman whom Pham first came to have an altercation with or whether in fact she was one of the other individuals who came to join the milieu. It is alleged nevertheless Pham came to be "completely lifeless" after receiving a blow that sent her sprawling to ground whilst fellow aggressors continued to kick her.
Witnesses went on to tell after being knocked out, Kim Pham's aggressors sprinted away from the scene. The female suspect in custody is expected to make a court appearance Wednesday.
Interestingly the venue in which Kim Pham came to die outside of has been described as popular nightspot that attracts people who crave old-school hip-hop and $15 hamburgers, where the floor is cleared late at night so customers can dance.
Far from a seedy dive bar, a local patron told the popular venue, the Crosby constituted an anchor of the 'city's growing downtown night scene,'  and was 'a place for people to love and hang out.'
Yet what has angered many on the web is the savage response to the snafu and why many rather than choosing to assist the beleaguered Pham instead chose to capture the hostilities on cell phone cameras.
An unidentified cell phone nearby with caught footage is thought to be possibly belong to one of the assailants and it is hoped that this individual may be brought forward along with the two females and two accompanying males believed to have aggravated the situation.
To date it's wondered if the Kim Pham's zest for life and her natural beauty may have somehow stymied her aggressors who were somehow taken aback by the unrelenting media personality who happened to also blog for the popular Daily Elite.
Her final entry, found here perhaps offers clues as to her unrelenting attitude towards life and unwittingly how she may have been perceived as a threat to others despite her thirst and vigor for life. Coincidentally some have postulated that race tensions may have led to the escalation between the Vietnamese raised Kim Pham and her purported Latino aggressors.
Since Kim Pham's horrific death, friends and authorities have now taken to instagram as one method to bring her aggressors to justice.
Wrote Melika Hatake on a passionate instagram post: 'Please help Kim and her family/friends find the perpetrators who did such a cruel thing to end a human life.'
'If you know anything about this incident, please come forward so that justice can be served. None of these 5 people who attacked her should be able to walk freely after this. Such a sad story because you can't imagine this happening to someone like her. I've talked to her a few times and was in band with her and just can't believe it… She doesn't deserve this, so I hope justice is served to put her family and friends at better ease and have these monsters regret for the rest of their lives for what they did to #KimPham."
Anyone with any information is urged to call the Santa Ana Police Department at (714) 245-839. You can also call OC Crime Stoppers at (855) TIP-OCCS.
Kim Pham funeral. 3 days before her wedding anniversary.
Why didn't anyone help Kim Pham? Are bystanders guilty?
Candace Marie Brito charged over Kim Pham death: 'This is a witch hunt!'
Cops must decide today whether to charge second Kim Pham suspect.
Kim Pham father, Dung Pham wants to forget the grief.
Kim Pham investigation stalled. No one wants to come forward.
New Kim Pham murder suspect identified. Picture released. 
Vanesa Tapia Zavala insists Kim Pham threw the first punch.
Vanessa Tapia Zavala charged with the murder of Kim Pham. 'I'm not guilty.'
Kim Pham blog last entry: Be bold go forward and live like hell.
Kim Pham attacker arrested after nightclub argument. Too beautiful to be killed?