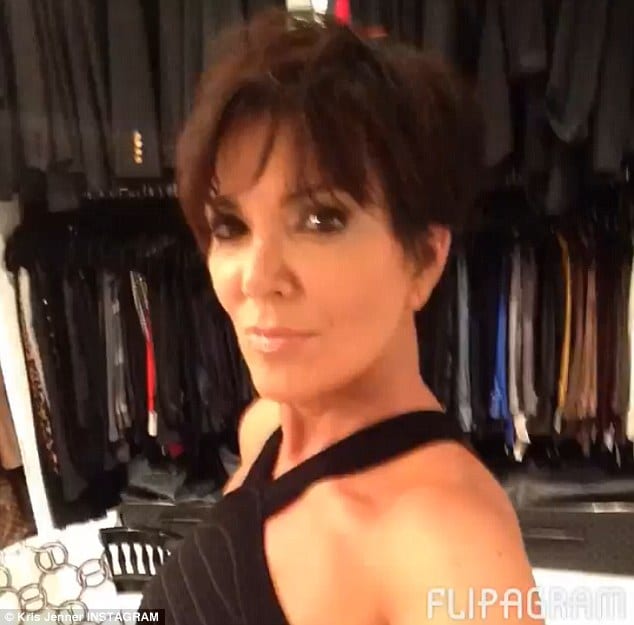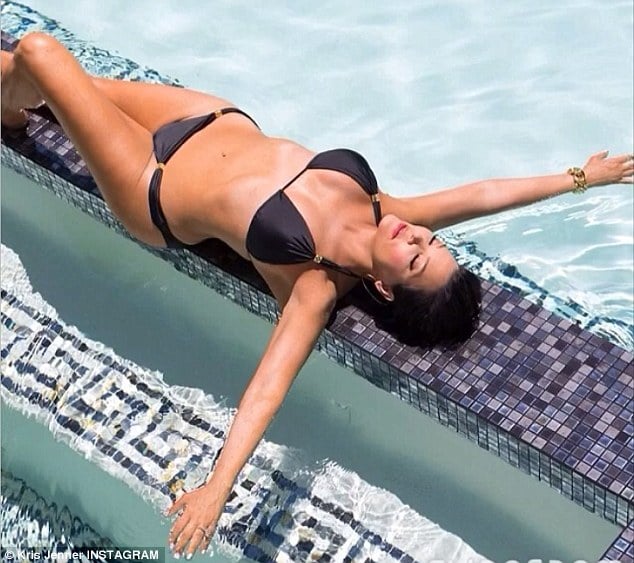 Expert: Kim Kardashian selfie doctored in recent workout shots.
Kids if Kim Kardashian can do it so can pimp momma Kris Jenner as the infamous reality harlot now comes out with her very own instagram pictures lolling in her own half naked ensemble as a virtuous bikini lady of means and leisure.
In a series of new family photos, our collective ray of sunshine, Kris Jenner has come out with her own rendition of 'look at me too' as she takes to a healthy slather of sun tan oil and her own very brand of photogenic zeal.
Reads the caption accompanying the 58's splash at life and the good life: 'If you've got it $ flaunt it.' 'Celebrate Life.'
Our heroine is shown lounging on a tiled surface at a swimming pool's edge with her arms outstretched, stroking God who is looking on smiling and sashaying in his own taut bikini.
Like any other pin up model, Kris Jenner is arching her back and provocatively showing off her flat belly.
Accompanying Kris's bikini ensemble is a close up photo of the diva strutting it in a black halter top in a closet full of clothing as she stares back at God demanding that bixch point that camera dead on. Naturally God obliges and then some.
Isn't it time you let out your inner God too…?