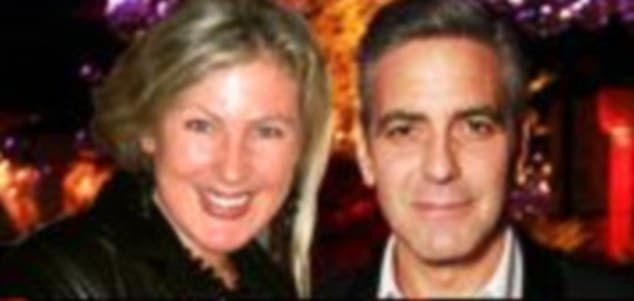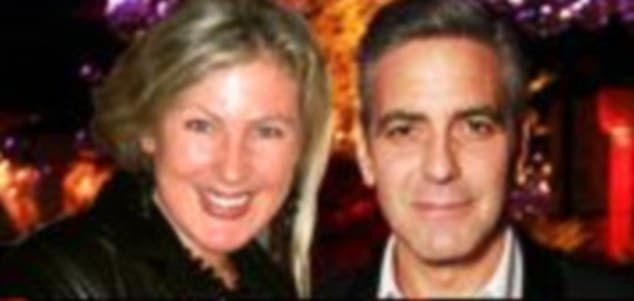 Perhaps in a bid to upmarket her mettle and cache, Svitlana Sangary, a Californian lawyer took to the practice of photoshopping herself in photos of Hollywood stars, including President Barack Obama only to eventually be found out.
Since been found out, the lawyer who photoshopped her image in photographs including Jamie Foxx, George Clooney, Leonardo DiCaprio, Donald Trump, Arnold Schwarzenegger, Dr. Phil, Vice President Joe Biden, Hillary Clinton and even Kim Kardashian (the real arbiter of making it in America), Sangary stands to have her license suspended for six months, and put on probation for three years for using 'deceptive advertising.'
In petitioning to have her license suspended, State Bar Court Judge Donald F Miles says the photos posted on Sangary's law practice website 'were created by taking original celebrity photos and then overlaying (Sangary's) image in order to make it appear as though (Sangary) was in the presence of that celebrity'.
Incredulously in some of the photos, Sangary even uses the same picture of herself.
When confronted about the pictures two years ago, Sangary didn't even trouble herself to take the photos down from the site. In fact as recent as late Friday evening they still appeared under a tab titled 'publicity'.
Judge Miles would note that Sangary failed to appear for several hearings, including a deposition, along with failing to meet other deadlines.
When Svitlana Sangary did at last respond to the charges, she sent off a '16-page soliloquy,' which Judge Miles notes had 'little to no rational connection to the charges at hand'. 
In one particularly strange excerpt, Sangary goes on a tangent about Natalie Portman's performance in the 2010 ballet-drama 'Black Swan'
The passage reads: 'Also, with regard to false statements and misleading advertisement, none other than Natalie Portman comes to mind. The online media extensively covers the controversy surrounding Natalie Portman's performance in the film Black Swan. The ballet dancer who performed in the Black Swan, Sarah Lane, has come forward to revel [sic] a 'cover-up' and says that Natalie Portman's head was superimposed on to Sarah Lane's body, and that Natalie Portman lied.' 
She also includes an email from President Obama in the response, in which he allegedly asks her to donate to the Democratic party.
The court is recommending that Sangary's law license be suspended for six months, and she be put on probation for three years.
That decision ultimately lies with the California Supreme Court, and Sangary has 30 days to respond. A deadline she is also likely to miss….