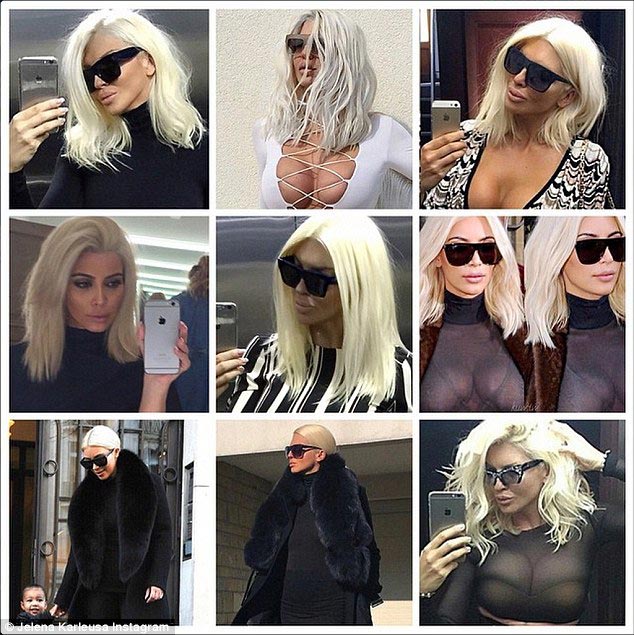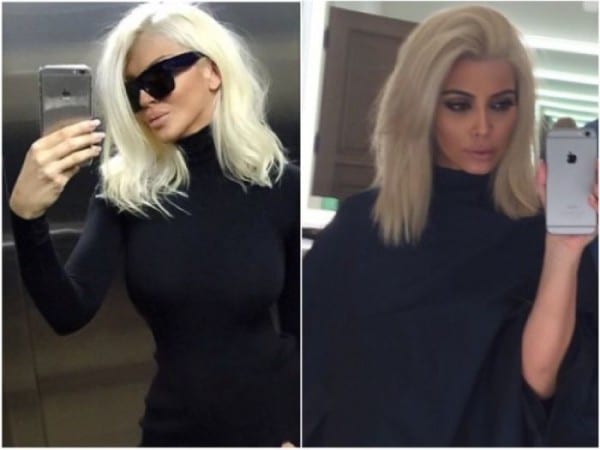 It seems reality starlet Kim Kardashian might have some answering to do after accusations from Serbian pop star, Jelena Karleusa that our collective media whore has ripped off her newest 'platinum take no prisoners' look courtesy of the fierce 36 year old musician who would like to see credit where it's due.
In a feature with UsWeekly, the Serbian pop star (do such things exist in Serbia?) tells the tabloid she invented her fierce image years ago.
Offering: 'I think that her stylists are inspired by my IG page,'
In a bid to hammer her point home, Jelena Karleusa, who is considered the Lady Gaga of Serbia has gone so far as to set up side by side comparisons on social media, one imagines to Kimbo's chagrin.
Wrote the Serbian pop star who has been a European enigma since the 90's (so I have been told): 'Will the real slim shady place stand up! Ps (I am the one on the left),'
Watch out Jelena. You might be the real McKoy, but Kimbo is more than just a passing flash in the pan. She's America's cultural epicenter.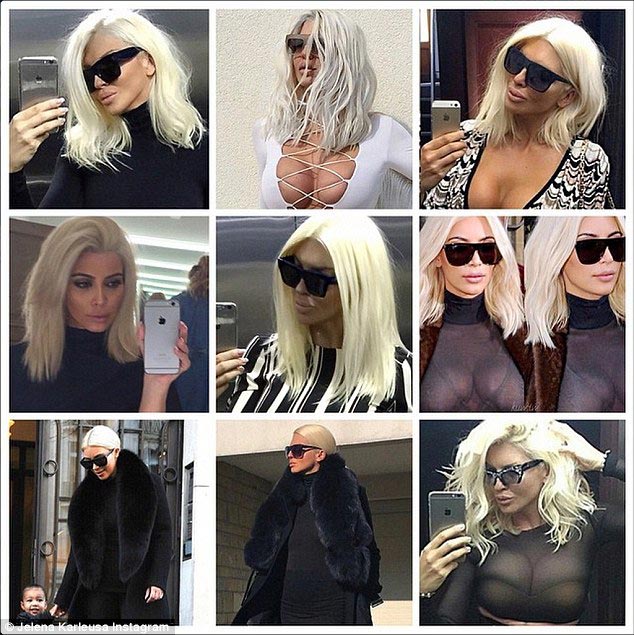 Jelena would also go one better and insist she does not have a stylist, insisting that she has created her own look (whilst Kim by implication has not).
That said, it doesn't really appear the Serbian pop star is really all that slighted as she would later post, 'I'll take a compliment,' as Kim Kardashian by 'drawing influence' from the pop star (some would stay stealing) has in essence served to upgraded the pop star's standing along with extended her unique brand.
From merrily copying Jelena's platinum blond hair, dead eye expression, faux model expressions, overt attention to their respective posteriors and ample bosoms (why not indeed?!) oversized dark sunglasses, fluffy fur coats and wanton hiss dagger toe booties, the two style icons have provided today's naive wanton women with abundant accessory inspiration. 
Accessories that every aspiring women of mettle will want to jack up on. Or not?