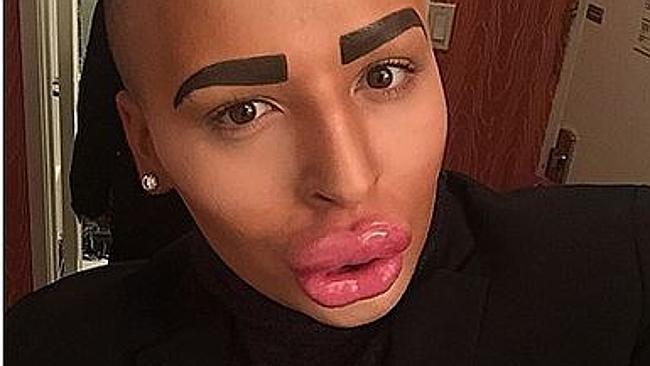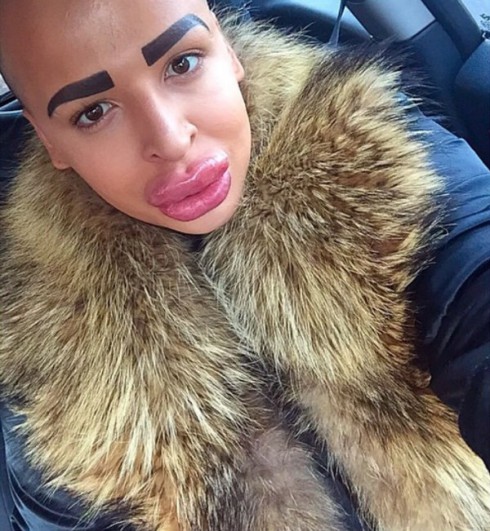 Who can necessarily understand how the mind works, but that too might be stretching it in the case of 23 year old British make up artist Jordan James Parke who has spent $150 000 to look like his idol, Kim Kardashian.
In an interview with the UK's sun, the male Kim Kardashian wannabe (yes kids such things now do exist) offers the following: 'I love everything about Kim,'
'She's the most gorgeous woman ever. Her skin is perfect, her hair, everything about her.'
Dare we agree or disagree?
Jordan's fascination with the reality diva came after watching an episode of Keeping Up With the Bloodsuckers Kardashians a few years ago, where he (like us) became hooked and set out (unlike us) to transform himself into a lookalike.
To date, our newest collective hero has tended to lip and cheek fillers, laser hair removal, Botox, eyebrow tattoos and veneers, which in Jordan's case have all added to a gamut of procedures which has since led to to him qualifying for a frequent customer discount. Most recently, he got a vampire facial, just like Kim did in 2013.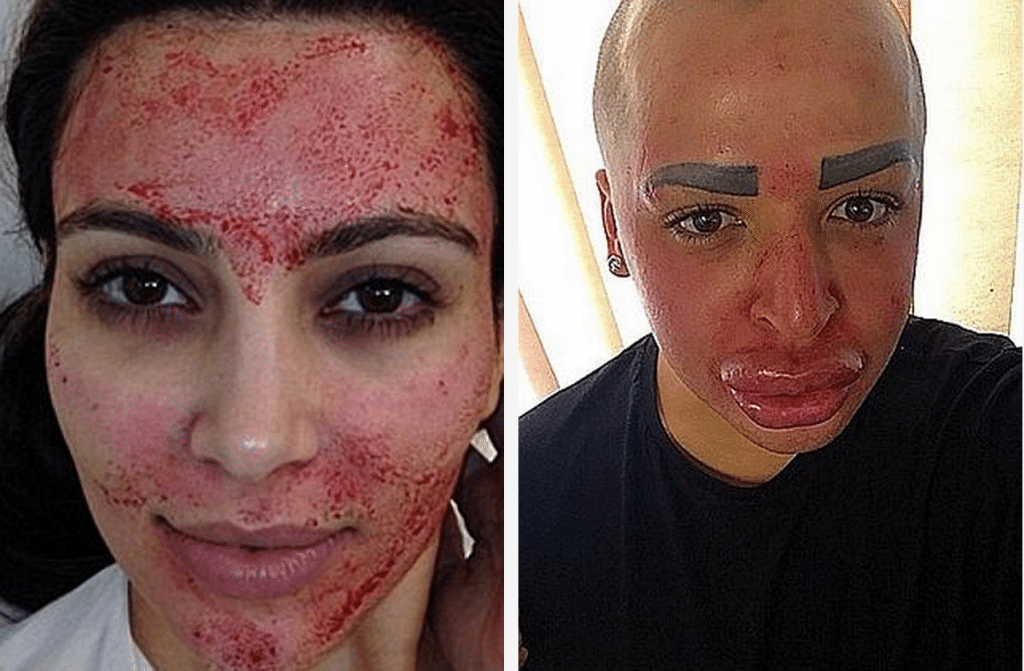 Whilst some may wonder if Jordan may have gone the extra mile overboard, Jordan doesn't seem to mind, telling that although his look is hardly 'natural, that in fact is the point.'
Reflects the male Kim Kardashian wannabe (who would have thought such job descriptions existed?): 'I laugh when people try to insult me by telling me I look plastic or fake,'
'Do they think I'm going for the natural look? If I was, I'd ask for my money back.'
Along with looking like Kim, Jordan also likes to follow other Kim Kardashian super human being day to day activities, including collecting high-end designer bags, jewelry and clothes, which he shows off to his nearly 14,000 Instagram followers. He said a nose job is the next item on his plastic surgery wish list.
What do you think kids? Isn't it time you purged your own self identity and vamped/upgraded it for someone else's?