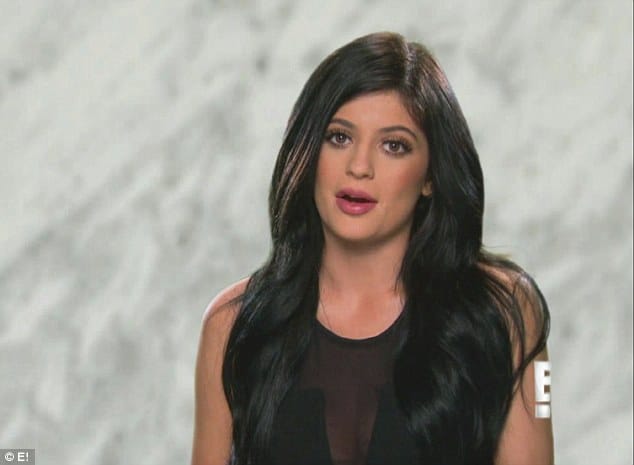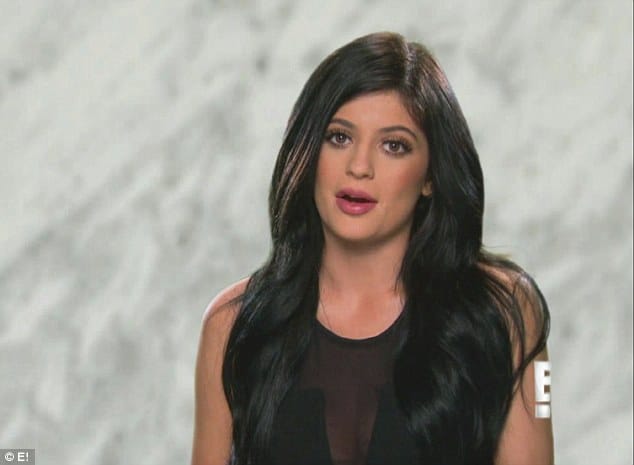 Kylie Jenner has at last admitted to the vulnerable children of make believe that she has been using lip fillers to her great consternation and visible unease.
The concession came after the youngest Kardashian sister found herself pressed by her elder sisters, Kim Kardashian and Khloe who one wonders what they may have hidden in secret trinket compartments themselves.
Told the visibly uncomfortable younger sister on Keeping up with the Scam: 'I have had temporary lip fillers,'
Adding: 'It's just something that I wanted to do.'
When initially pressed by reporters to discuss her lips ('Oh no! Why can't they talk about my faux modeling projects or my new lip shade?') the reality starlet refused to deny or confirm speculation. All along appearing visibly uncomfortable as Pimp Momma looked on in the background with a thrashed studded cat of nine tails.
Things would eventually come to a head when Kylie found herself being berated by elder statesman sister and super hero of all that is fake and delectable and diamond scented, Kim : 'If you avoid the question, you're going to look like a liar.'
But it isn't until the camera cuts to our confessional protagonist Khloe Kardashian who then whispers into the tv camera that we finally exhale in a heap of utter catharsis.
Prods Khloe's knowing eyeballs deep into our collective hearts: 'Kylie decided to plump her lips and I don't think there is anything wrong with that.'
'I think if you've done something though, it is right to cop up to it. If you avoid the question you're gonna look like a liar.'
But less you think Kylie has just blown her world, think again. for the new Kylie is at last relieved of having to play us all for a fool, taking a great burden off her weary heart.
Waxes lip and glossy Kylie: 'I feel like everyone has been talking about it for months, so I'm kind of sick of it,
'My pictures, I pout them out a lot. I think big lips are awesome,' she added. 'I love lip liner and over-lining my lips.'
'But I don't even care anymore. I'm like whatever, just say whatever you want.'
And with that the great gob stacked inside Kylie's inner lips began to simper and wither and trickle by the backside of her tongue, cascading, dripping endlessly and fluidly down a nearby gurgler that Kylie joyfully held her head against: 'At last I am free. At last I am no longer a fake. I am just the sum of the expectations and fantasies of my uber paycheck ….'