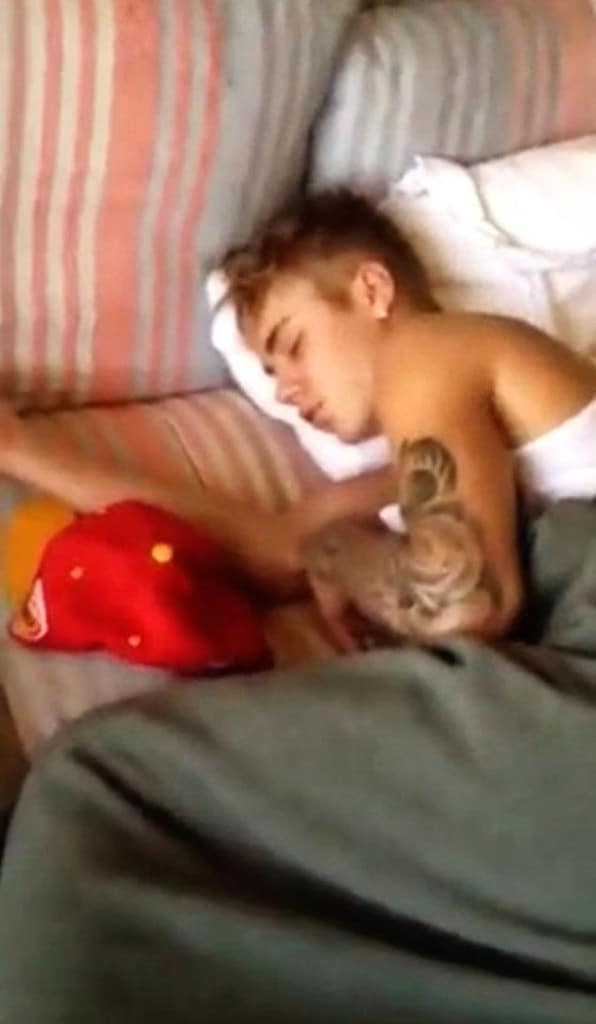 Oh really? Tati Neves reckons Justin Bieber is well hung.
Is Tatiana Neves Barbosa Justin Bieber's new girlfriend? Took cheeky video…
Kids I am still weeping with affection after having laid my eyes on the kindred image of our collective hero Justin Bieber sleeping.
The video comes courtesy of one the Bieb's newest squeezes, a Brazilian beach prostitute bunny, Tati Neves, who somehow managed to capture her sweetheart sleeping off the excesses of the previous evening's gallantries.
The video comes after Justin Bieber forced a group of Brazilian women to sign a confidentiality agreement and turn over their phones before partying with the Biebs on Sunday. Except for the one his handlers couldn't manage to pin down.
The latest collective spectacle comes after a November 1 incident which allegedly had Biebs pay a visit to an upmarket brothel, Centaurus, in Rio de Janeiro. However, a source said that the visit was a mistake; Bieber believed that it was a "private hookers members" club.
Never mind kids. Lay your heads down kids and smile and slumber off to deep pristine pastures as your wet dream gets his and hers off too…