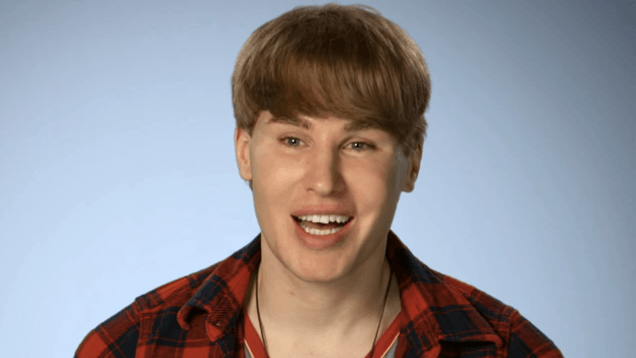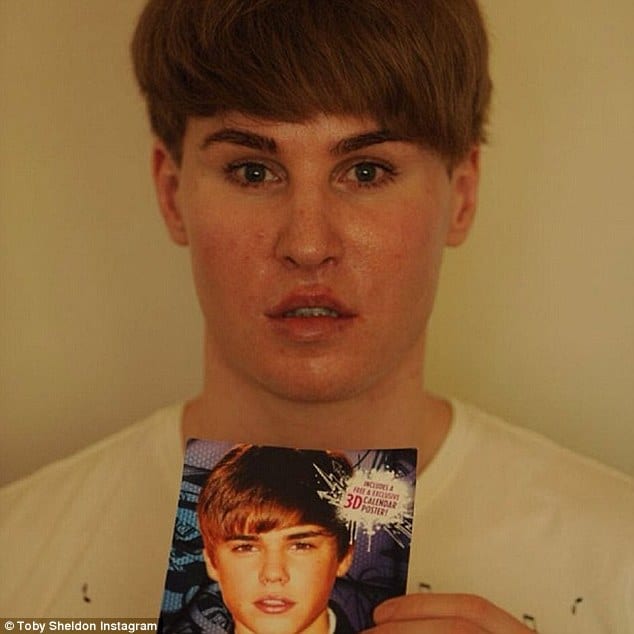 Authorities are trying to determine how missing 35 year reality star, Tobias Strebel, infamous for having spend upwards of $100 000 in plastic surgery to look like his alter hero, Justin Bieber came to mysteriously die in a motel room.
Strebel would cause commotion after he was reported missing a week ago, with many speculating that the Justin Bieber look alike may have run aground, with suspicions confirmed when the man's body was found in a motel outside of Los Angeles, California on Friday.
In a report via tmz, cops tell of having found Strebel dead in a Motel 6 in North Hills in the San Fernando Valley area.
Curiosity with the reality star would reach fever pitch given the surrounding morbid fascination of the reality star who over the years appeared in a number of television shows where he told of his desire to look like Justin Bieber. A sentiment that many wondered served as an indictment on society's ever prevailing penchant for media heroes.
Just in case you were wondering there is now one more Justin Bieber look alike.
Justin Bieber's- look alike -Jamie Laou is now nearly as famous as Justin.
Of note, cops said drugs were found in the missing man's room. What type of drugs have yet to be publicly disclosed. Cops also added they have yet to determine how the reality star died as they now await the results of an autopsy and toxicology reports.
Friends would report Strebel missing shortly after the reality star and his boyfriend broke up, with friends telling that Strebel was last seen in West Hollywood August 18,  adding that it was not like Strebel to simply disappear.
Told Mel Espinoza via  ABC 7: 'This is very unusual for him to be missing. He hasn't done any, not shown up for no reason, no note or anything.'
Authorities later told that they did not regard the boyfriend as a person of interest or as a suspect.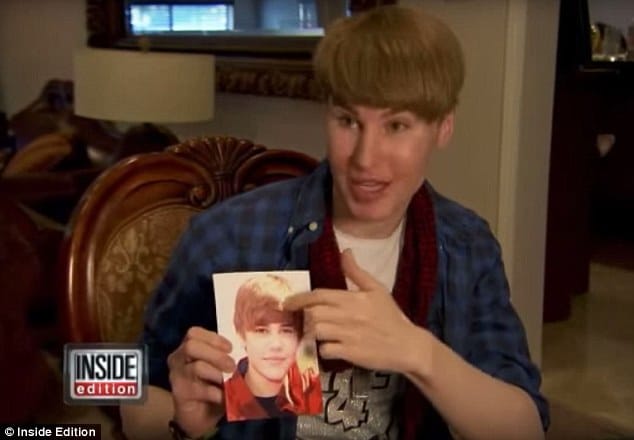 Whilst Tobias Strebel never really amounted to the kind of super hero status that his alter ego, Justin Bieber did, the reality star conceded initially turning to plastic surgery at the age of 23 when he began to fret about his losing hair and appearance.
It wasn't until pop star Justin Bieber hit the big time in 2008 that Strebel made the controversial decision to transform his face to look like the pop star.
Tellingly in an appearance on Botched in 2014, Tobias Strebel explained why he 'dreamed' of looking like his angelic alter ego.
Told Strebel: 'What brought me to Bieber was the whole package: the full cheeks, the full temples, the bright open eyes, the full luscious lips, and spatial framing… [Justin's] just extraordinarily beautiful.'
From there, Tobias Strebel underwent numerous plastic surgeries and cosmetic treatments, as well as cut his hair like the singer along with dressing like him. 
Tobias would even attempt launching his own career to emulate his idol further, finding limited success and the constant parody of a wide audience who didn't know whether to take the self imagined rising star seriously or not. 
If only make believe looks could kill …. until it does they do.