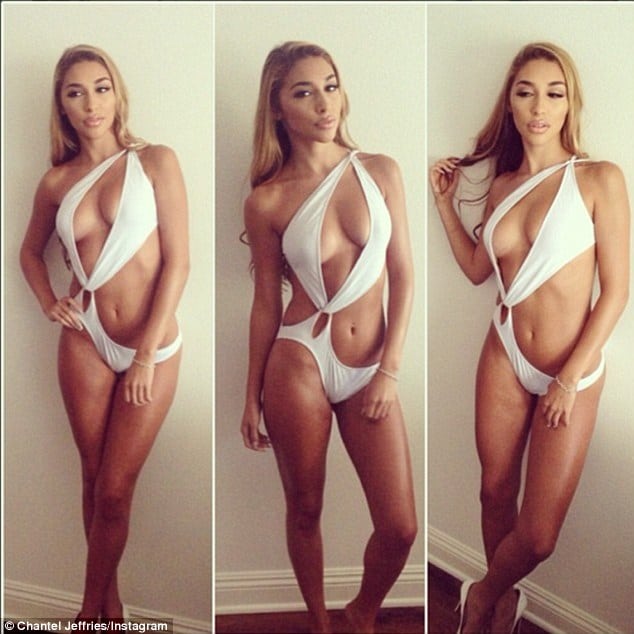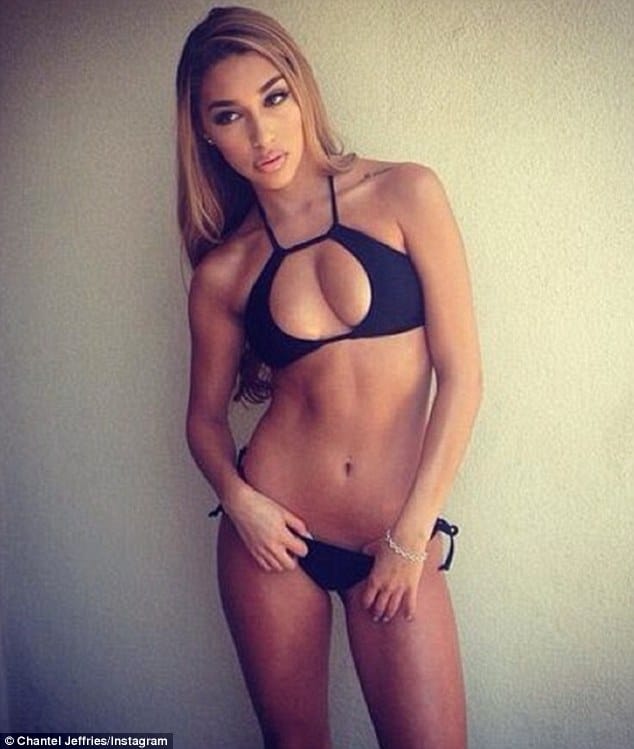 Chantel Jeffries wet dreams now belong to you…
Since making world headlines today for his splendid behavior as the ultimate preferred hawt bixch of our collective wet dreams, tabloid trash heart throb, Justin Bieber was seen cruising with new it girl, Chantel Jeffries. Now everyone one wants to know if she is the Bieb's new girlfriend?
Making her a likely candidate is the fact that Chantel Jeffries, 21, a purported model (sorry but Chantel's face has as much definition as a bloated jelly fish) like her new love interest has an impressive arrest record herself.
According to retrieved police files, Jeffries originally from Jacksonville, North Carolina, has had five run-ins with the law.
Along with speeding records, Chantel Jeffries has been accused of misdemeanor assault with a deadly weapon on February 2, 2011 but that shit was dismissed on March 8, 2011, when her alleged victim refused to press charges.
According to records, our collective preferred hawt bixch stabbed another woman in the left forearm 'during a physical altercation.'
Nevertheless the victim 'did not want to proceed with the matter' and the charge was dropped after Jeffries agreed to pay for the court costs. Which is backhand talk for Chantel took out her daddy's purse and made payday.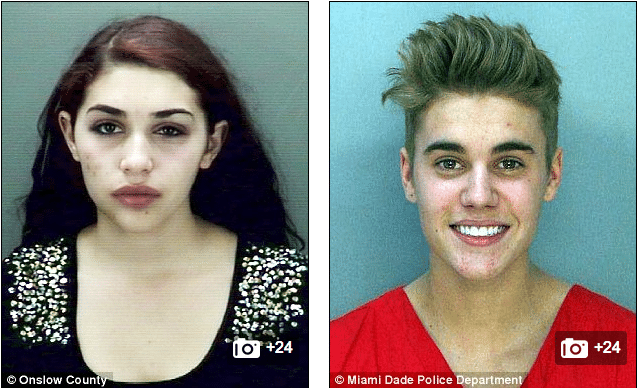 Hours before our 19-year-old pop meltdown is believed to have begun drag racing in Miami Beach, Chantel tweeted: 'Something about the shock factor.'
Which is Chantel's way of announcing that she's into rude boyzz. Like 19 year old Justin Bieber.
Earlier in the evening Bieb tweeted a snap of Chantel behind the wheel of the Lamborghini he was later arrested in, with the caption: '@chanteljeffries taking me for a ride in the lambo.' Swap Lambo for Bimbo. Interestingly he would go on to take down the tweet moments later.
Chantel is most famous for having dated P. Diddy's son Justin Combs, American footballer DeSean Jackson, 27, and Bieber's friend Lil Twist.
And then there was this gem via Chantel's aunt Nancy McCluskey who told the following:  'She truly is an honest, Christian girl,'
'She's a very well-rounded and intelligent individual, so it's kind of shocking to hear she was present for this.'
"I don't know what she was doing with him, but it's shocking she was even associated with someone exhibiting that kind of behavior,'
She was born and raised Christian. She's a church-going girl.'
Kids are you chaffing at the bit?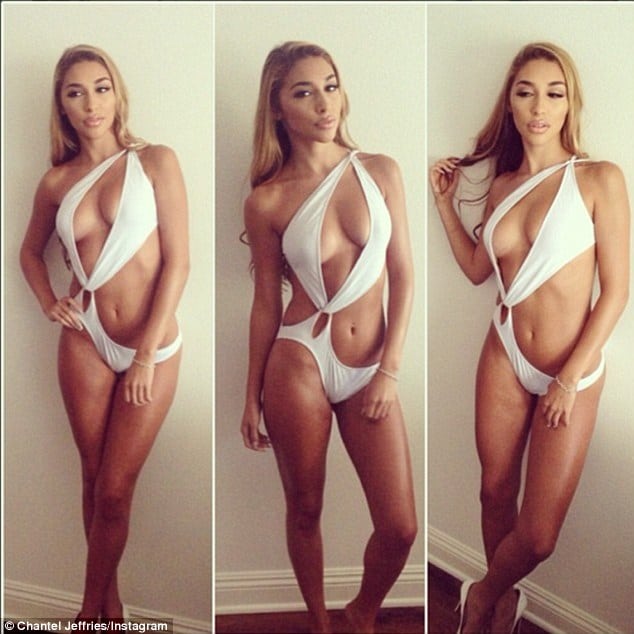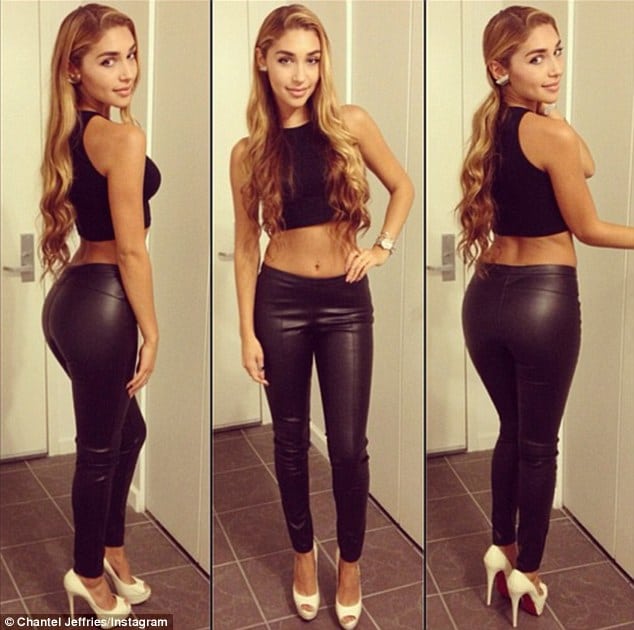 According to Chantel's Twitter biography, she's a 'student, model, eyebrow connoisseur, animal lover, and deep thinker.' 
How deep of a thinker is yet to be understood. But then again she's good looking (right?) so who really cares? Not you? Certainly not Justin Bieber?
Living the conspicuous vacuous lifestyle you only you wish you could too. Unless of course you already are….
Justin Bieber drag race scandal cost me $2500. Fxck you world.