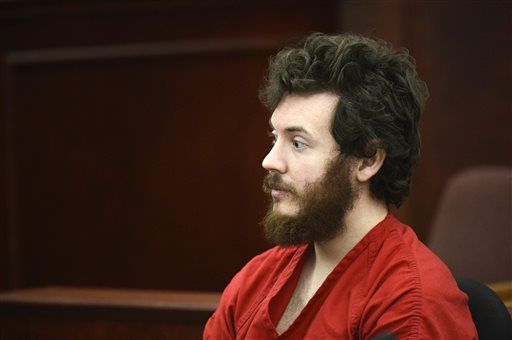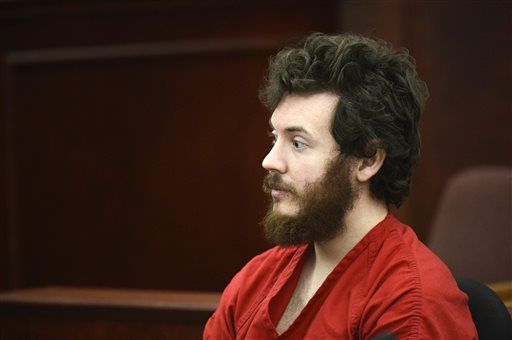 In a new twist with respect to the gruesome Aurora, Colorado massacre that took place last, James Holmes has intimated that he is willing to plead guilty in an effort to avoid the death penalty.
Tells the denverpost: In a surprise motion filed Wednesday, lawyers for James Holmes said he has offered to plead guilty in exchange for a life in prison with no chance of parole. The offer was first made prior to the arraignment hearing earlier this month, according to the motion.
"Mr. Holmes is currently willing to resolve the case to bring the proceedings to a speedy and definite conclusion for all involved," the lawyers wrote in their motion.
That said it is still not known whether the prosecuting team is willing to accept Holmes' plea as it may instead seek the death penalty as its confers with the victims' families which in the end saw 12 killed and up to 60 killed.
Yet the denverpost goes on to note that a guilty plea with no parole may in the end be a fulfilling act of justice and may serve to spare family members the anxiety of having to wait years of having to wait for the long march to execution.
Ultimately in the end one has to wonder if this is the ending that James Holmes envisioned for himself when he went about his carefully conceived plan? Did he seek to be some kind of hero, anti hero, show the world the error of its ways or simply act out that part of himself that he could no longer tolerate and refrain from as he sought the guise of an alter hero. But even an alter hero would choose death would they not by definition….so much carnage and in the end James Holmes still resists being the idea that he forced so many others to lose their lives for.
Too late. James Holmes Halloween mask removed from Ebay.
James Holmes trial. Lawyers say he is mentally ill. Will he avoid the death penalty?
James Holmes is being evicted. Explosives and murders violated lease.
James Holmes sent notebook to psychiatrist with plans before massacre. It sat unopened.
James Holmes snapped after failing key university exam. Couldn't live up to his brilliant father.
James Holmes may have intended NYC premiere as his initial target. Wanted to kill Dark Knight stars?