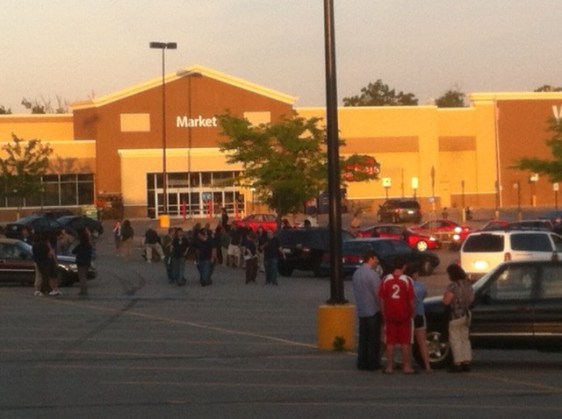 On sale soon at Walmart's; your own portable meth/crack pipe. Why decline the good shit?
Oh dear kids, it seems things are getting a little high wired over there in Missouri as your local meth addicts have taken to pitching portable meth labs to get their hands first hand access to all the yummies waiting for them in the aisles.
mehlville: The Mehlville Fire Protection District and meth lab unit responded and seized the lab without incident. Walmart made the decision to temporarily close the store, but opened around 9:15 p.m., said Deputy Chief Dan Furrer with Mehlville fire. The store was closed for almost three hours. 
Portable meth labs, also known as "shake and bake" labs, are typically made out of a two-liter or 20-ounce water bottles.
Shake and bake? Kids tell me that hasn't got you smacking your lips and looking for the meth pipe underneath your bedroom pillow?
Of course to all those avid meth makers, you of course understand how necessary it was to call in the fire brigade in the event of a possible explosion. Fortunately this time no meth head managed to blow up a local Walmart.
Isn't it time you set up a portable meth lab at your local pharmaceutical chain next time the need over takes you too?
Hells Angel member who once made $4 million a year cooking crystal meth reflects how cooking ice eventually made him crazy.
My Adventures with a Crystal Meth Addict.
Shake and Bake- the simple way to make crystal meth.
It's time to award Missouri the status of the meth production capital of America.
Meth head busted busted making meth inside Walmart.
Does your math professor run a crystal meth lab too?