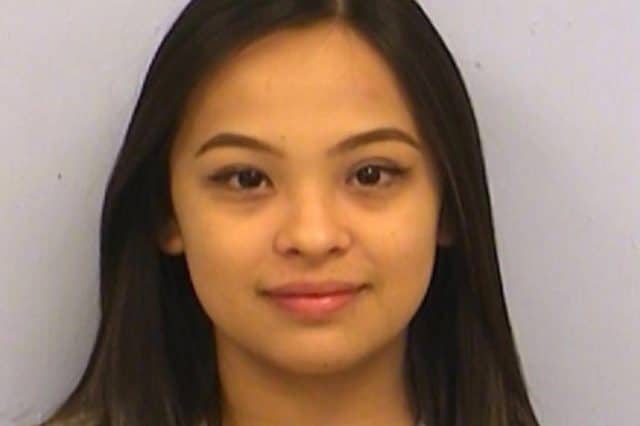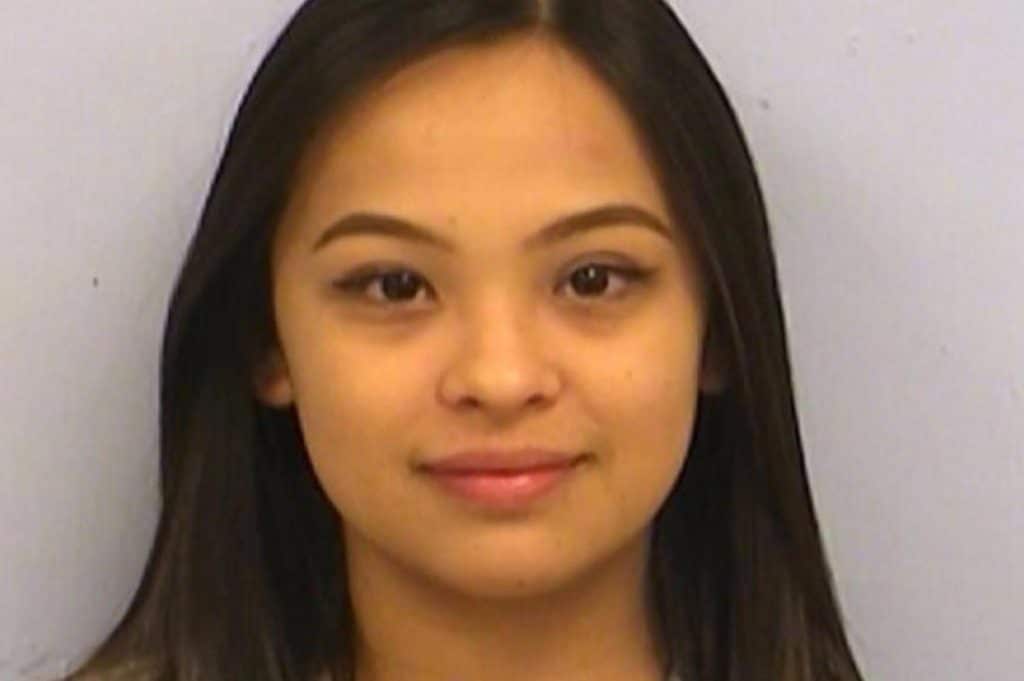 How Seline Ayala a Laredo, Texas mother of a four year old girl came to be caught transporting $2m worth of liquid crystal meth as a makeshift drug courier.
Seline Lizeth Ayala a 23 year old Laredo, Texas woman has been arrested after cops discovered her to be in possession of $2 million worth of liquid crystal meth after being pulled over for a speeding violation.
The incident happened on July 12th, whilst the mother was racing down Austin's Interstate 35 in a 2013 Dodge Avenger, where upon arresting police observed the woman to have two other occupants in the car, a female passenger, also 23, in the front seat and the mother's four year old daughter in the backseat .
Cops also noticed Ayala exhibiting 'suspicious behavior' and appearing nervous as she was being questioned. Narcotics K-9 did an 'open air sniff,' leading officers to the meth hidden in five jugs of 'Purple Power' degreaser in the vehicle's interior compartment and trunk.
The 75 pounds of liquid meth equaled 34,000 grams — a total street value of about $2 million reported KVUE.
Seline Ayala later told cops an unidentified man asked her to deliver the drugs to the Dallas area. She also admitted to delivering meth in late June to Carrollton, Texas reported  Austin Statesman.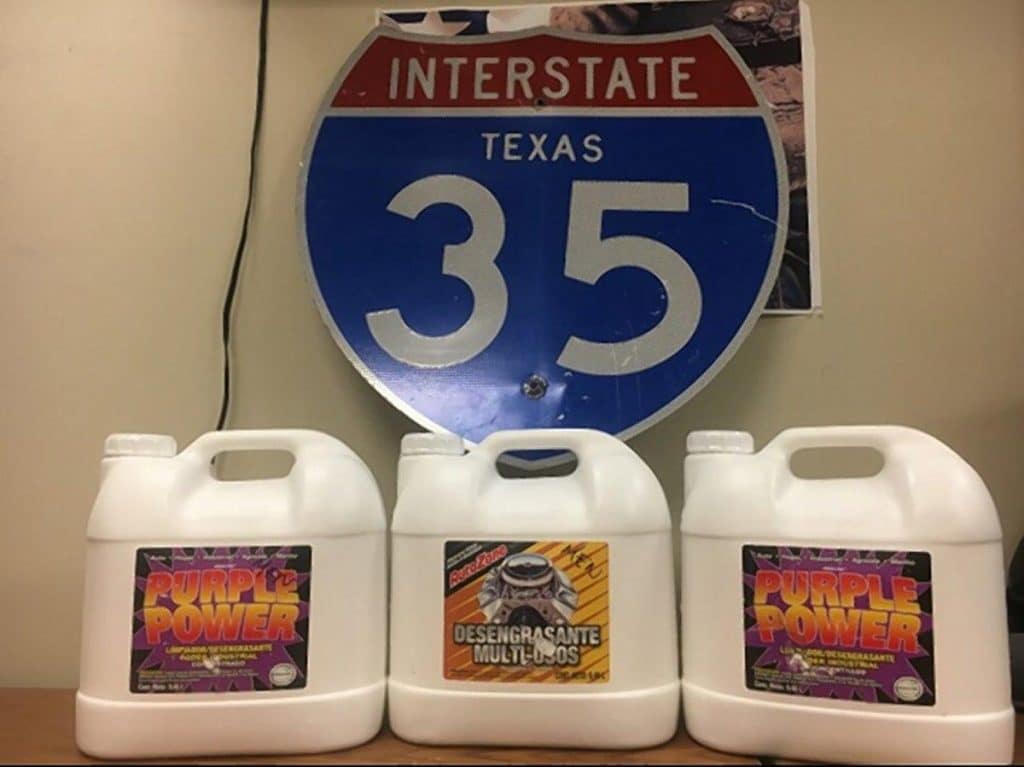 The woman told investigators that she'd been introduced by a mutual friend to an unidentified male in Laredo, who later contacted her and offered to have her drive methamphetamine to the Dallas-area. She said she agreed to the trip and was going to be paid an undisclosed amount upon her return to Laredo.
Upon her arrest, Ayala was charged with conspiracy to possess with intent to deliver controlled substance. She faces up to 20 years in prison if convicted.