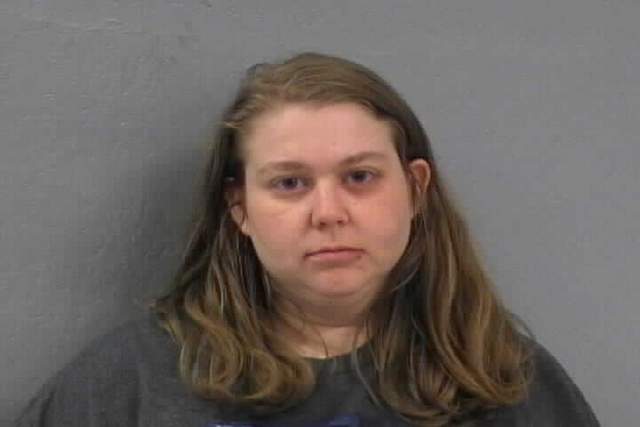 A Missouri mother, 34 year old Anne Lampe has been charged with two counts of endangering the welfare of a child for allegedly giving her 13 year old daughter methamphetamine several times over the course of the summer.
According to the mother she smoked meth with her daughter various times after her daughter insisted she be allowed to smoke with her or risk having fits. To date the daughter can not recall how many times her mother allowed her to use meth with her but offered it was more times than she can recollect. The mother for her part has countered it was only 5 or 6 times.
The girl has acknowledged that she would at times either smoke it or snort the contraband whilst also being given access to other drugs including alprazolam and hydrocodone. This on top of first being introduced to Xanax at the age of 11 because the mother argued the child was getting cray or depressed (do you think?). Of course such drugs have a tendency to feed all of the above mood swings and are usually only tempered with the further use of such contraband by the addict.
It is understood that meth abuse is the highest in the country in the Ozarks region where the mother lives and where the daughter would visit her daughter when it was her turn to have child visitation rights. It is believed the mother is separated from the child's father.
The UK's dailymail goes on to reiterate the following: According to figures from the Missouri Highway Patrol cited by the Ozarks Community Hospital, in 2009, the state led the nation in number of meth labs police seized, ending the year with 1,774 meth labs, which marked a 20 per cent increase from 2008.
A search of Missouri Case Net docket entries reveals bond was set at $7,500. Conditions of Lampe's release include no contact with a minor under the age of 17, no contact with someone named "C.D." and the person cannot possess controlled substances. Online court records do not show a first hearing date for Lampe.
Yahoo news also reports rather disturbingly that it is unclear at this time who has custody of the daughter. Neither the News-Leader, nor the court docket entries, specified what happened to the daughter after her mother's arrest on Friday.
Walmart store evacuated after shopper pitches portable meth lab.
Hells Angel member who once made $4 million a year cooking crystal meth reflects how cooking ice eventually made him crazy.
My Adventures with a Crystal Meth Addict.
Shake and Bake- the simple way to make crystal meth.
It's time to award Missouri the status of the meth production capital of America.
Meth head busted busted making meth inside Walmart.