My Adventures with a Crystal Meth Addict.
Shake and Bake- the simple way to make crystal meth.
Never for the feint of heart…
Mark Sullivan, a pseudonym, and a once Hells Angel and Aryan Brother (naturally…) spent years making pounds of meth to consume and sell, but then one day he stopped. Why? Let's take out our collective pipe and read on…
dailybeast: I first decided that I wanted to cook meth more than 20 years ago, while I was still locked up. I was an addict back then—meth, heroin, cocaine—you name it, I was hooked. Getting drugs in prison was easy. I was a high-ranking member of the Aryan Brotherhood—the notorious prison gang—which I joined not out of hate, but for drugs and protection. I've been out of prison now for 13 years, and joining the white-supremacist gang is something I'll always regret. But it was my years as a meth cook that I regret the most.
Interesting to join a hate group not because one actually hates anyone or anything in particular but rather because they have a healthy love affair for drugs. And of course there was the benefit of not having other prison members wanting to smash your head in because then they would have to deal with the ire of the Aryan Brotherhood.
Mark Sullivan then reflects when he finally got round to cooking the good shit on the outside: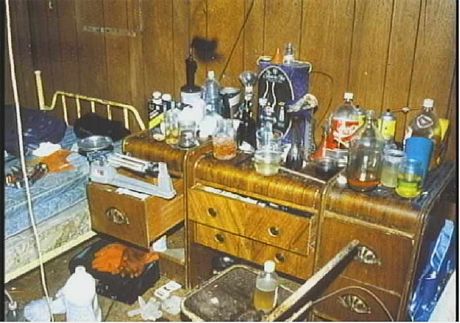 It's not good to be addicted to meth, especially if you're the cook. The stuff I used was pure; meth is lethal and the supply was never-ending. This was my world for more than two years. I thought of little else but when I could cook the next batch, and when it would be ready so I could shoot, smoke, and sell all the dope I wanted.
Does this like sound like some reader's wet dream? Possibly. But it seems Mark Sullivan's wet dream somehow ended up becoming his nightmare…
I learned to cook from a guy named California Sack. He had worked for the Hells Angels, and was one of the best outlaw chemists on the West Coast. To get that good, you have to have some scars, and Sack did. Once, he was cooking in the back of a moving van and the lab exploded. As a result, half of Sack's body was burned, and he wore his skin grafts as a badge of honor.
But let's be honest who better to learn how to cook the good shit but from a battle worn trooper with deep scars to prove it. It must have made going to nether land that much more satisfying knowing you beat the odds to be there to enjoy it. But for how long?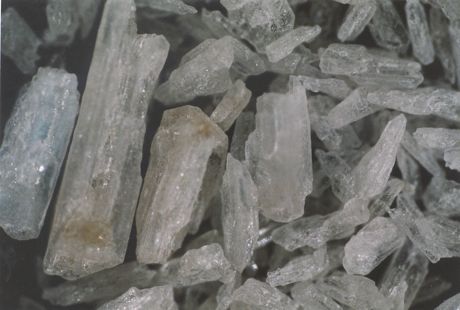 Just like Walt and Jesse, Sack and I had the best shit in town and everybody wanted it. The profit was unbelievable. I made pure meth for 25 cents a gram and then sold a gram at 50 percent purity for $100. That's a $200 profit on a 25-cent investment, and that's just for a gram, which is