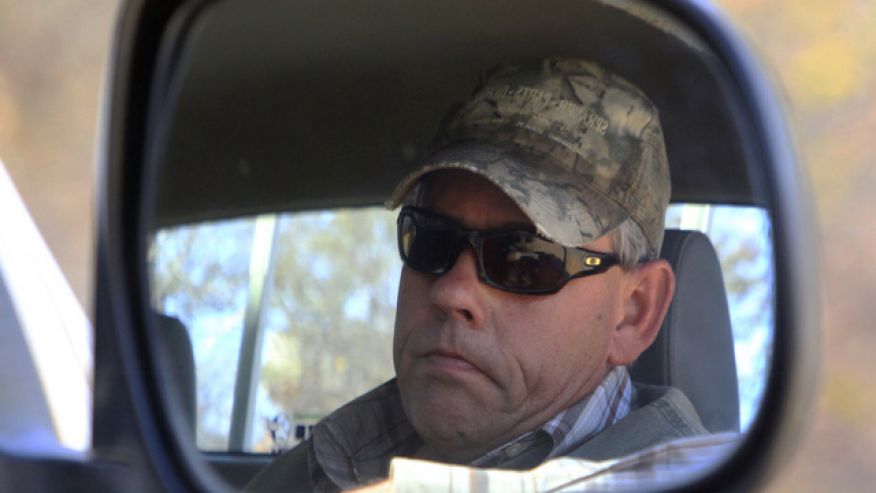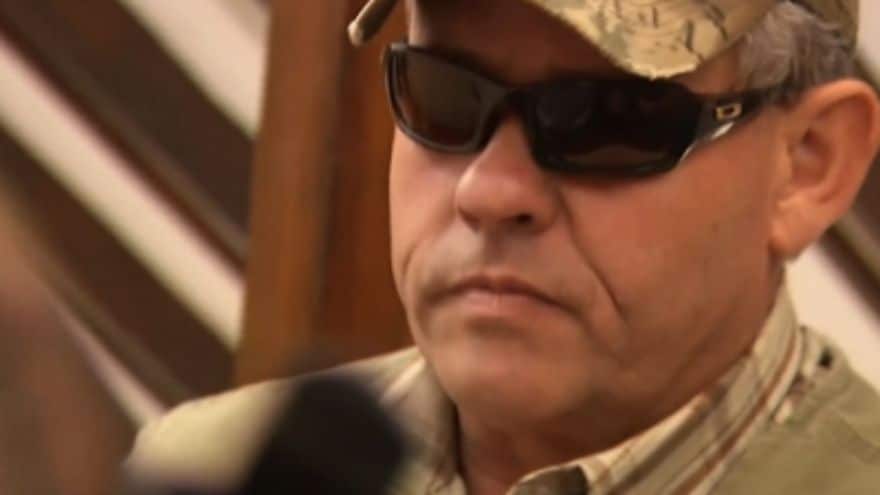 Theo Bronkhorst the hunting guide hired by Minnesota dentist, Dr Walter James Palmer to hunt down iconic Zimbabwe Cecil the lion has dismissed poaching case as 'frivolous' and 'crazy.'
In a court in Hwange this morning, Bronkhorst told press corps that the backlash following the killing of Cecil has been 'traumatic.'
The hunter said he didn't even know who Cecil was at the time at the time of the hunt, as well as going on to call the man who hired him, Walter Palmer as a 'good man.'
The trial of Mr Bronkhorst, who led the expedition and who has since been charged with failing to prevent an illegal hunt, was postponed today until next month after an application from his lawyers.
Walter Palmer's Florida vacation home vandalized: Lion Killer and orange pig's feet.
Zimbabwe demands Walter Palmer's extradition: Still in hiding
Walter Palmer: I panicked when I discovered Cecil's collar and hid it in a tree
Tammy Brevik: 'Walter Palmer sexually harassed me.'
Gutless: Mia Farrow tweets Walter Palmer's address
Walter Palmer hunter dilemma: Has the internet gone too far in punishing him?
Cecil the lion hunting dilemma: Is the Zimbabwe government to blame?
Cecil the Lion poachers free on bail: 'We did nothing illegal'
During the 52-year-old's appearance, the hunting guide denied any wrongdoing over the hunt in early July when Dr Palmer paid $55 000 to shoot the lion with a bow and arrow.
The hunt provoked worldwide outrage after it emerged that Cecil was a well-known attraction among visitors to the park and was wearing a tracking collar as part of an Oxford University research project. 
However, Mr Bronkhorst seemed less concerned about the death of the lion than the impact it's had on him and Dr Palmer.
Told the man via NBC News: 'It's been a traumatic experience and I wish it was over. I regret shooting a lion called Cecil… any other lion (and) I don't think it would have been a problem.'
'I think it's frivolous and I think it's wrong,' when asked about the charges against him. 
The hunting guide added that hunting is 'an integral part of our country and it's got to continue and if we do not use wildlife sustainably, there will be no wildlife'.
Adding: 'I feel sorry for my client (Dr Palmer). He is a good man. He did nothing wrong.'
Since being outed as the American hunter behind the felling of Cecil the lion, the Minnesota dentist apologized for killing Cecil, a 13-year-old male renowned for his distinctive black mane, whilst implicating Bronkhorst for misleading him.
The apology rather than placating widespread condemnation against him in fact only served to further infuriate social media users and animal activists who claimed that Palmer had acted without regard for the law by design and had willfully tortured the lion over the course of 40 hours before finally shooting it dead and skinning it and taking its head, while leaving its lifeless torso to rot.
In the latest round of condemnation against the hunter who has since gone into hiding, vandals on Monday overnight
defaced the well to do dentist's vacation home on Marco Island, Florida.
Spray painting lion killer on the dentist's garage door and littering his driveway with pig's feet. 
In his defense, Bronkhorst asserted that he was innocent of all charges and had obtained all the permits required to kill an elderly lion that was outside the national park boundaries.
Zimbabwean officials in turn claim the killing of the lion was not approved with a cabinet minister since calling for Dr Palmer to be extradited from the US to Zimbabwe.
This morning's court appearance followed the hunting guide being granted bail last week with local landowner Honest Ndlovu also due to be charged, but his case has been postponed.
Magistrate Lindiwe Maphosa today ordered Mr Bronkhorst's trial to reconvene on September 28. 
Speaking last week, Mr Bronkhorst said: 'I was engaged by a client to do a hunt for him and we shot an old male lion that I believed was past his breeding age. I don't think that I've done anything wrong.
'It has probably changed my family's life, my business, forever… We have had many, many death threats.
'We grew up hunting, our forefathers grew up hunting, and it is part of our culture.'
Zimbabwean authorities have launched a crackdown on illegal hunting since the death of Cecil, though some have argued that hunting plays a key role in conservation and provides essential revenue and jobs.
The hunting of lions, leopards and elephants in the area around the national park in western Zimbabwe has been suspended, as has hunting with bows and arrows.
Bronkhorst and Mr Palmer have denied any wrongdoing, and have claimed they were unaware that Cecil had been collared and protected. Calls to have Dr Palmer extradited are currently being reviewed by the White House after a petition garnered more than 140 000 signatures.
Walter Palmer hires public relations firm: 'It's not my fault'
Walter Palmer protesters lock off dentist office: 'You are a coward and killer'
Walter Palmer extradition: Will he be charged with poaching?
Walter Palmer sexual harassment suit: 'I paid $127K fine'
Walter Palmer dentist: 'I regret killing Cecil but it's not my fault'
Walter Palmer Cecil lion hunter on the run. Closes dentist as internet explodes
NSFW: Walter Palmer Minnesota dentist hunting photos.
Walter Palmer, dentist bribed gamekeepers to kill Cecil iconic lion