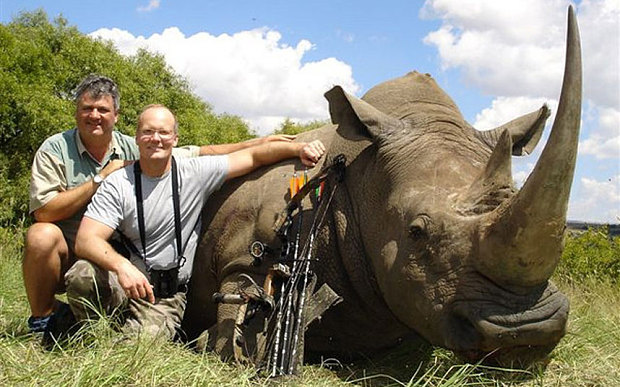 Calls to bring Minnesota, American hunter, Walter Palmer, a wealthy dentist to account after hunting down iconic lion Zimbabwe lion, Cecil, have reached a crescendo this early afternoon as the man's identity came to be outed.
Zimbabwe demands Walter Palmer's extradition: Goes into hiding
Walter Palmer: I panicked when I discovered Cecil's collar and hid it in a tree
Tammy Brevik: 'Walter Palmer sexually harassed me.'
Gutless: Mia Farrow tweets Walter Palmer's address
Walter Palmer hunter dilemma: Has the internet gone too far in punishing him?
Cecil the lion hunting dilemma: Is the Zimbabwe government to blame?
Walter Palmer sexual harassment suit: 'I paid $127K fine'
Cecil the Lion poachers free on bail: 'We didn't do anything illegal'
Walter Palmer hires public relations firm: 'It's not my fault'
Walter Palmer protesters lock off dentist office: 'You are a coward and killer'
Walter Palmer extradition: Will he face poaching charges?
Walter Palmer dentist speaks: 'I regret killing Cecil but it's not my fault'
Walter Palmer Cecil lion hunter on the run. Closes dentist as internet explodes
Trending on social media are the following hashtags, #NoMoreCecils #bantrophyhunting with social media users calling for the man to now face criminal charges and possibly jail.
The call for the man's head comes after his actions earlier this week spurred a petition to bring justice to Cecil the lion, the Zimbabwe wild beast that had been lured out of Hwange National Park, by the hunter.
As of 12 hours ago there had been just on 5700 signatures, but this afternoon, that number has risen to 34 000 and swiftly moving up. 
A spokesperson for Palmer told the Guardian that Palmer was 'obviously quite upset over everything.'
'As far as I understand, Walter believes that he might have shot that lion that has been referred to as Cecil,' the spokesman said.
'What he'll tell you is that he had the proper legal permits and he had hired several professional guides, so he's not denying that he may be the person who shot this lion. He is a big-game hunter; he hunts the world over.'
This isn't the first time Palmer has been in trouble for poaching; in 2008, he plead guilty to illegally poaching a bear in Wisconsin.
Zimbabwean police are looking for Palmer, who reportedly paid $55,000 to shoot Cecil.
His dental practice, where he specializes in dazzling smiles that complement each individual's tooth structure, skin tone, and facial attributes," was unexpectedly closed this morning. Can anyone guess why?