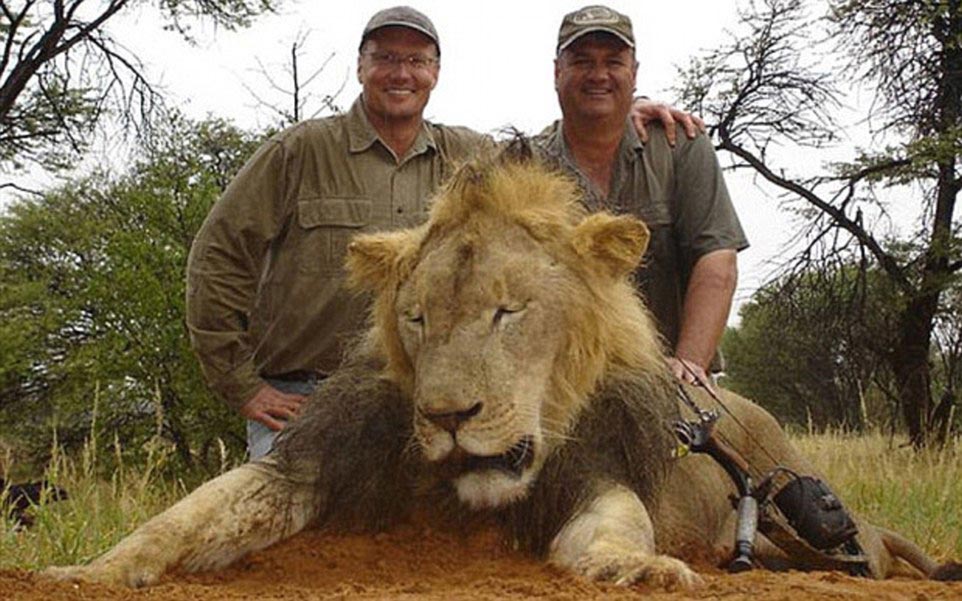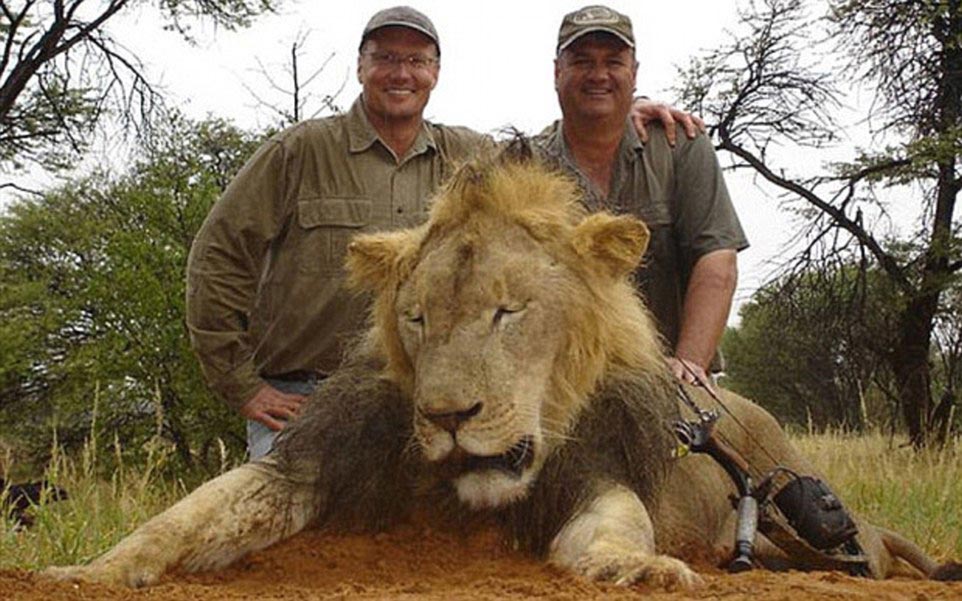 The hunter who killed and skinned Zimbabwe iconic lion, Cecil has been identified as Walter James Palmer, a dentist from Minnesota. 
The outing of the man's identity comes as the hunter now faces the prospect of criminal charges after bribing gamekeepers $55 000 to hunt the 13 year old iconic lion.
Zimbabwe demands Walter Palmer's extradition: Goes into hiding
Walter Palmer: I panicked when I discovered Cecil's collar and hid it in a tree
Tammy Brevik: 'Walter Palmer sexually harassed me.'
Gutless: Mia Farrow tweets Walter Palmer's address
Walter Palmer hunter dilemma: Has the internet gone too far in punishing him?
Cecil the lion hunting dilemma: Is the Zimbabwe government to blame?
Walter Palmer sexual harassment suit: 'I paid $127K fine'
Cecil the Lion poachers free on bail: 'We didn't do anything illegal'
Walter Palmer hires public relations firm: 'It's not my fault'
Walter Palmer protesters lock off dentist office: 'You are a coward and killer'
Walter Palmer extradition: Will he face poaching charges?
Walter Palmer dentist speaks: 'I regret killing Cecil but it's not my fault'
Walter Palmer Cecil lion hunter on the run. Closes dentist as internet explodes
NSFW: Walter Palmer Minnesota dentist hunting photos.
After initially luring the lion out of  Zimbabwe's biggest national park, Hwange National Park, Palmer shot the lion with a bow and arrow, in effect only wounding the animal.
The next two days were spent by the hunter tracking the animal before killing it with a rifle. From there the lion's corpse was skinned and the head hacked off as a trophy.
Responding to allegation of bribing, Zimbabwe Conservation Taskforce Chairman Johnny Rodrigues said: 'We believe they are likely to face criminal charges'.
Adding: 'We've got allegations that $50,000 exchanged hands between the hunter and the concession owner. We have not got confirmation yet.'
Earlier, he told the Times: 'Cecil was attracted to an area outside the Zimbabwean reserve with… bait, and a Spanish hunter shot him with a bow and arrow.
'I followed him and reached him two days later. Skinned and with his head cut off.'
Adding via the BBC: 'The bow and arrow is a new trend for people who are hunting illegally.'
'It's more silent. If you want to do anything illegal, that's the way to do it.'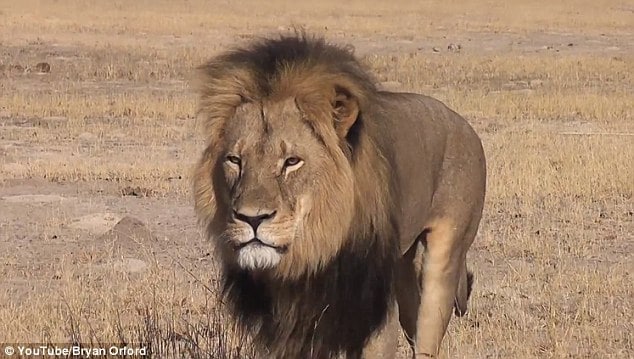 Although the owner of the land and safari, Honest Ndlovu along with professional Zimbabwean hunter Theo Bronkhorst have been arrested, Rodrigues said they most likely won't face serious charges. 'They'll get a slap on the hand but that's it,' he said. 'If a rural person gets caught poaching they go to jail.'
Offered Emmanuel Fundira, president of the Safari Operators Association of Zimbabwe (SOAZ): 'An iconic lion was shot and killed. This is a real loss to our tourism industry and it has caused a lot of anxiety.
'Cecil was collared, indicating that he was selected for research purposes.
'He was popular with visitors to Hwange National Park who were fascinated by his black mane and always wanted to know his whereabouts.'   
Bryan Orford, who worked as a wildlife guide in Hwange National Park, said tourists vying to catch a glimpse of Cecil the lion could bring in about $11,500 a day, making him more valuable to the park alive than dead.
Zimbabwe Parks Wildlife Management Authority, are currently still conducting an investigation on the legalities of the hunt that took place and for which they are the appropriate authority to do so.
Told a statement in part: 'We therefore can not and will not comment on the legal aspect, whilst this investigation is ongoing.'
A spokesman for Palmer told the Guardian that Palmer was 'obviously quite upset over everything.'
'As far as I understand, Walter believes that he might have shot that lion that has been referred to as Cecil,' the spokesman said.
'What he'll tell you is that he had the proper legal permits and he had hired several professional guides, so he's not denying that he may be the person who shot this lion. He is a big-game hunter; he hunts the world over.'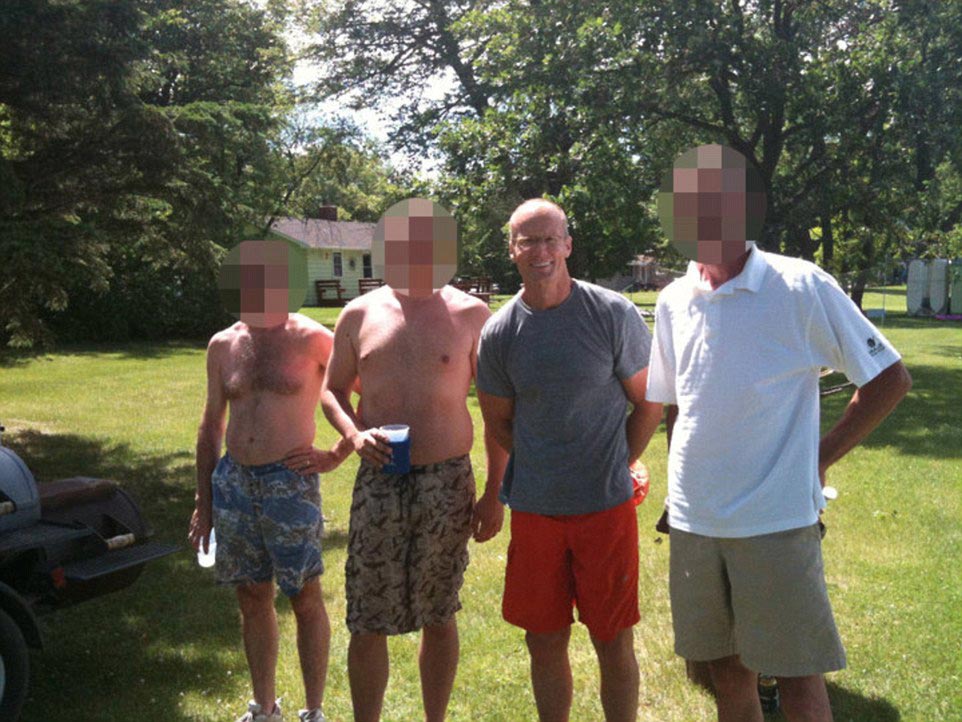 The death of Cecil has left conservators deeply worried for the safety of several lion cubs, who are now living unprotected in the park.  
Researchers at Hwange National Park had fitted Cecil with a tracking collar but it appears the hunter removed the collar and attempted to destroy any evidence. 
Beks Ndlovo, chief executive of the African Bush Camps, a private safari company in Zimbabwe, called for the hunting of lions to be stopped.
Ndlovo said: 'In my personal capacity… I strongly object and vehemently disagree with the legalising and practice of hunting lions in any given area.
'I will personally be encouraging Zimbabwe National Parks and engaging with Government Officials to stop the killing of lions and with immediate effect.'
A petition to bring the hunter to account has leapt from 5666 signatures as of 12 hours ago to now 32 000 signatures.
An investigation is currently underway to find the hunter, whilst his dental practice, where he specializes in dazzling smiles was unexpectedly closed this morning. Can anyone guess why?