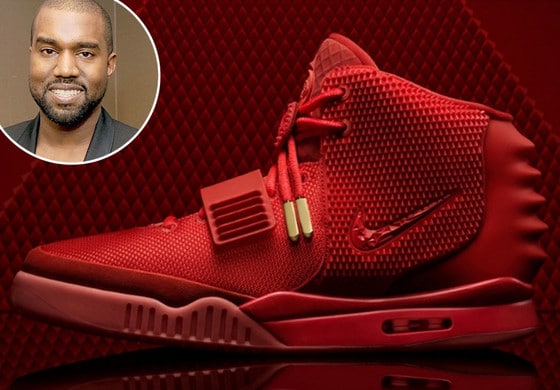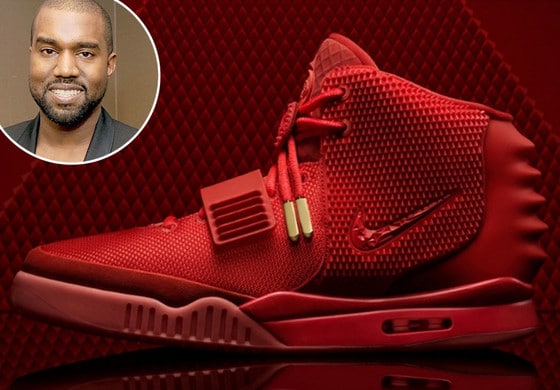 And who thought the tabloids were useless. Not Kanye West as the perennial media whore has seen his latest fashion must have, the Red October Air Yeezy 2 sneaker fly out the cupboard and into the desperate waiting arms of fans and collectors
And how much did that shit sell out for you wonder?
A mere $16.3 million (10 million British pounds). Cause as well all know that bixch and this hawt bixch are the new standard bearer of what's' good and gold in America.
According to Vibe, the shoes hit Nike's website around 1 p.m. on Sunday without warning or promotion, and shoppers were alerted by a lone tweet sent by the brand. The sneakers, which retailed for $245, were sold out in 10 minutes, leaving many fans shut out.
Until that is a pair turned up at on Ebay at $16.3 million.
That said, for the desperate among you there is another listing on eBay selling for the more modest and still absolutely ludicrous $3,950.