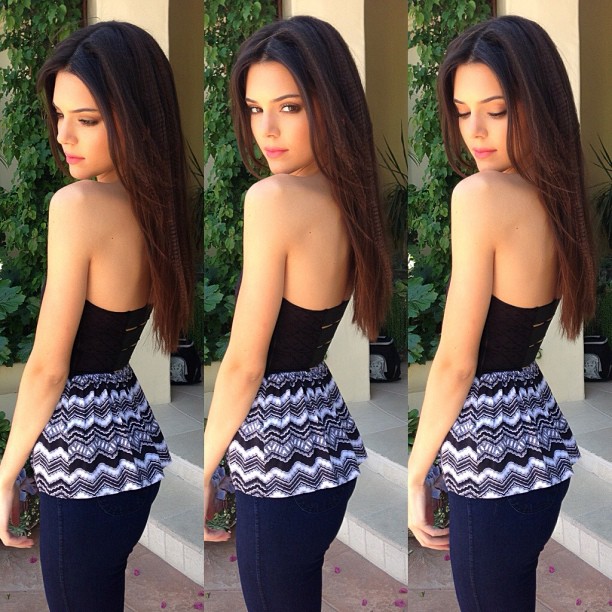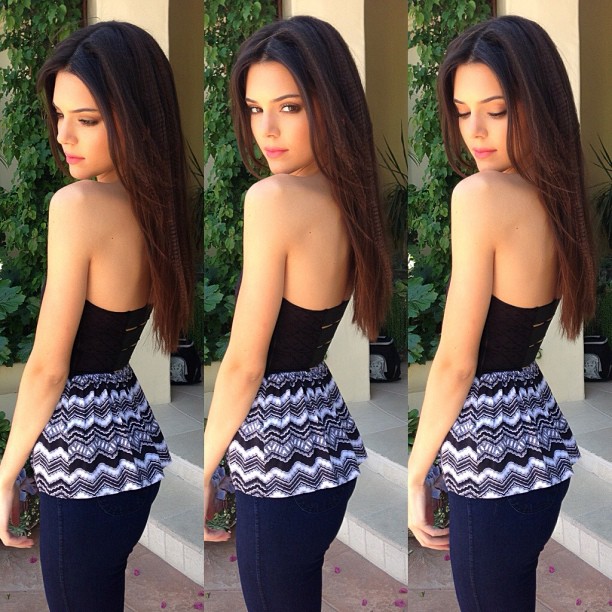 How much money can you make as a teenager?
It was inevitable but it has finally happened. Following in their older sister's footsteps,younger sisters Kendall, 17 and Kylie Jenner, 15 are said to have recently launched their latest venture, a teen friendly clothing line,' Milk that Money Bixches' 'Kendall and Kylie'  for PacSun nationwide.
Meeting with fans yesterday at the Santa Monica, California store the sisters went about with pimp momma Kris Jenner posing with fans and shoppers alike as the paparazzi took to happily snapping away the self inflated hawt mess.
With both sisters in a chipper mood and even donning some choice of their newest fashion line they merrily went away tweeting and generally milling around the store whilst shoppers and fans admired the famous younger sisters.
In fact the sisters even took to showcasing a video on twitter in which they talk about their influences, fashion shows they have been fortunate to strut in and general self pleasure at being good looking, rich and ever photogenic when the moment arises.
It is understood their summer line is set to be debuted today.