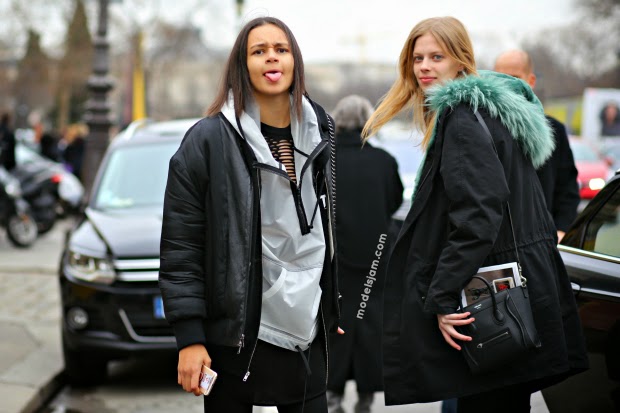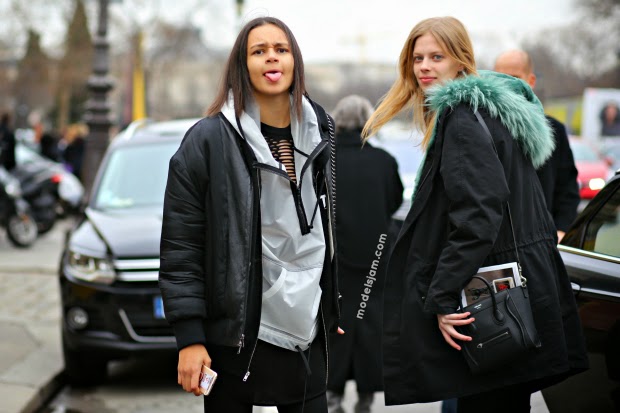 It seems there is little love lost between fellow supermodels Binx Walton and Lexi Boling who have surreptitiously let their feelings be known regarding fellow 'it model' Kendall Jenner who many have contested the Kardashian offspring's newly crowned role as model du jour. Including Binx and Lexi and as it may seem many others (more on that below).
The latest signs of strains come off the back of recent comments the supermodels made on a German Vogue instagram page featuring the plaintive face of Kendall Jenner amidst behind the scene preparations for an upcoming show.
Comments that many are wondering proves that Kendall Jenner is indeed the subject of bullying at the hands of other models, assertions Jenner has in the past denied.
The rise of Kendall Jenner supermodel: Does she deserve it? Worth $2.8 million
Kendall Jenner was bullied by other jealous models during fashion week
Kendall Jenner banned Kim Kardashian from coming to her fashion shows
Notes complex: In the picture, Kendall is sitting backstage at the Donna Karan runway show getting her hair and makeup done. Not long after it went up, people began to comment on the post saying it wasn't the most flattering image of Kendall. Rising models Binx Walton and Lexi Boling also put in their 2 cents with comments that seemed fairly catty.
Lexi replied with "never looked better," which was punctuated by the crying-from-laughing emoji. Soon after, Binx replied with "that's fucked up," which also featured the crying the emojis that we all know imply shade. 
The latest strains that Kendall Jenner's peers have yet to have fully embrace the new entrant to super model status comes off the back of last season's reports during NY Fashion week in which fellow models are said to have tossed half finished cigarettes in Jenner's tea.
According to Styleite.com, both Lexi and Binx have attempted to delete evidence of ever having said anything.
Lexi has since said sorry about her comment, with her agent Ford Models releasing the following statement: 'I wasn't thinking and made a silly comment. Kendall's had a killer NYFW. A big congrats to her!'
Kendall previously denied rumors of bullying telling Dazed magazine in November last year: 'I would see rumors of girls bullying me backstage and putting cigarettes out in my drink, and none of that has happened. Everyone's been really cool to me. I've never had one girl be mean… so far.'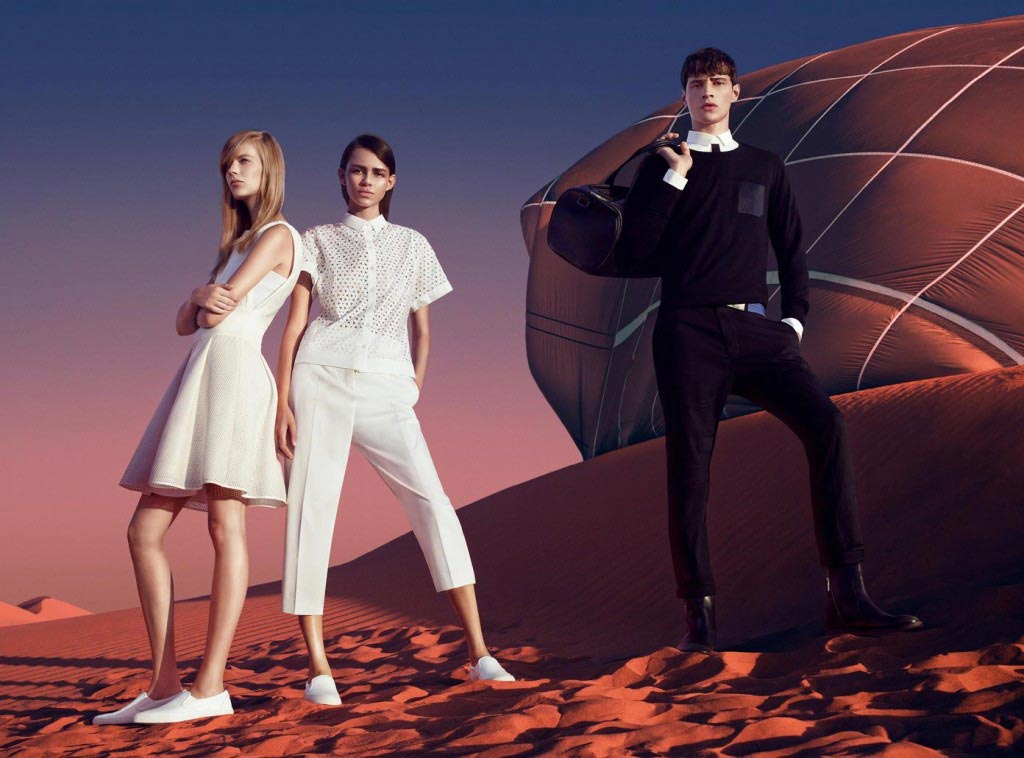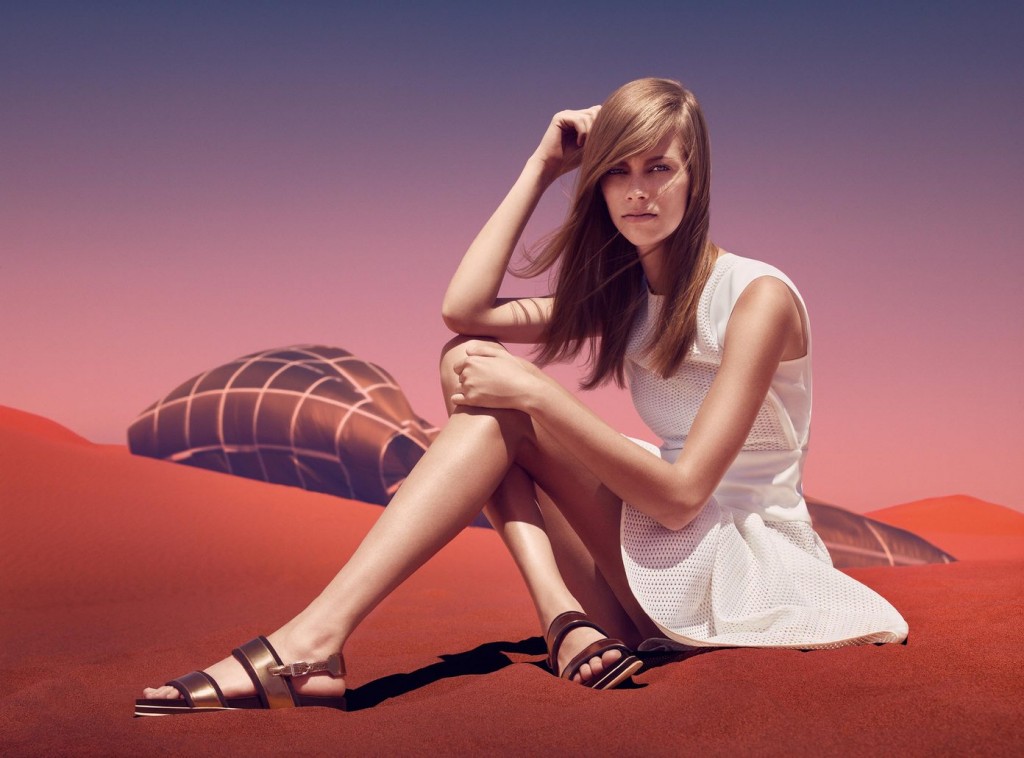 That said whilst Binx and Lexi may have sought to quell tensions and keep things zippy, Kendall Jenner fans have been quick to show their displeasure (is it any wonder then that Kendall has the pull she does…?).
Whilst Binx Walton and Lexi Boling may have been publicly caught out and since forced to grovel for public forgiveness, signs exist that the bullying Kendall Jenner may or may not be receiving might actually be more than just a passing snide remarks on an instagram account.
Told a source via Hollywoodlife.com: 'Kendall is constantly being bullied by other models. They feel like she walks around — acting entitled — like she's better than everyone else. She hasn't had to earn her career like everyone else — it was handed to her because of her family connection.  
'They also don't think she has the looks to be such a big model. She's easily the most disliked model on all the catwalks.' 
The source alleges that some models are even playing pranks on Kendall backstage.  
'The other models like to pull cruel pranks on her . . . like hiding her favorite hairspray and make-up,; they told the site.
'They also like to lead her on a wild goose chase by telling her someone was looking for her in her dressing room just before she's supposed to take the stage. It's very catty and mean spirited.' 
Interestingly Kendall Jenner has yet to address the latest claims of bullying against her, preferring to stay quiet this time and lap up the adulation and attention as this week's recent clean sweep appearances in the following below shows speaks for itself:
Oscar de la Renta, Alexander Wang, Michael Kors, Marc by Marc Jacobs, Vera Wang, Donna Karan and Diane von Furstenberg
top image found here