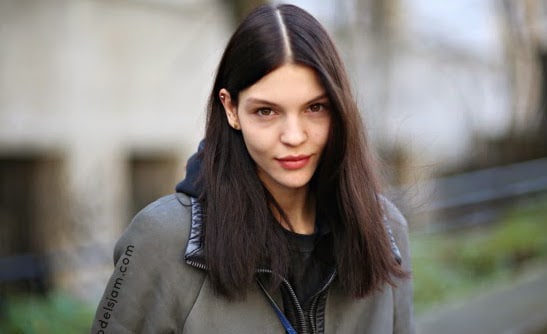 Kate Bogucharskaia: Is she just a Kendall Jenner look or is this Russian model the real thing? The ascent of a fashion doppelgänger causing mouths to drop.
Proving once again that being a doppelgänger to the rich and famous can be very good for one's career is Kendall Jenner lookalike, Russian model Kate Bogucharskaia whose fortunes have soared since being earmarked by marketers looking to jolt their campaigns.
With Bogucharskaia since booking similar gigs as Jenner , including Vogue magazine along for the same clothing site, Nasty Girl, some are wondering where this may all end up heading? Will Jenner take shade, will consumers welcome to the look alike or is this too just a passing fade?
Yet perhaps most perplexing is as thisinsider notes is the 'amount of coverage, all of a sudden, for no obvious reason, considering that neither has publicly mentioned the other' that the Russian model has been able to beget.
While some might be tempted to think that Bogucharskaia owes the 20 year old American model her success, popsugar notes the 22 year Russian model having strutted the catwalks way before Jenner ever became a household name.
Notes the UK tabloid: 'Making her debut during the Spring 2013 season at Louis Vuitton and Chloé, Kate has since scored plenty of editorials. She's represented by Next Agency, just like Arizona Muse and Kate Upton.'
Time will tell how far Bogucharskaia will end up going in the model/fashion industry, but let's hope apart from looking like someone famous, one's innate aesthetics might be the trick to getting them over the finish line, as it once used to be before becoming a household name was all about whose well to do son or daughter one was, something that Kendall Jenner can vividly attest to and thank her lucky stars for her very own ascent ….