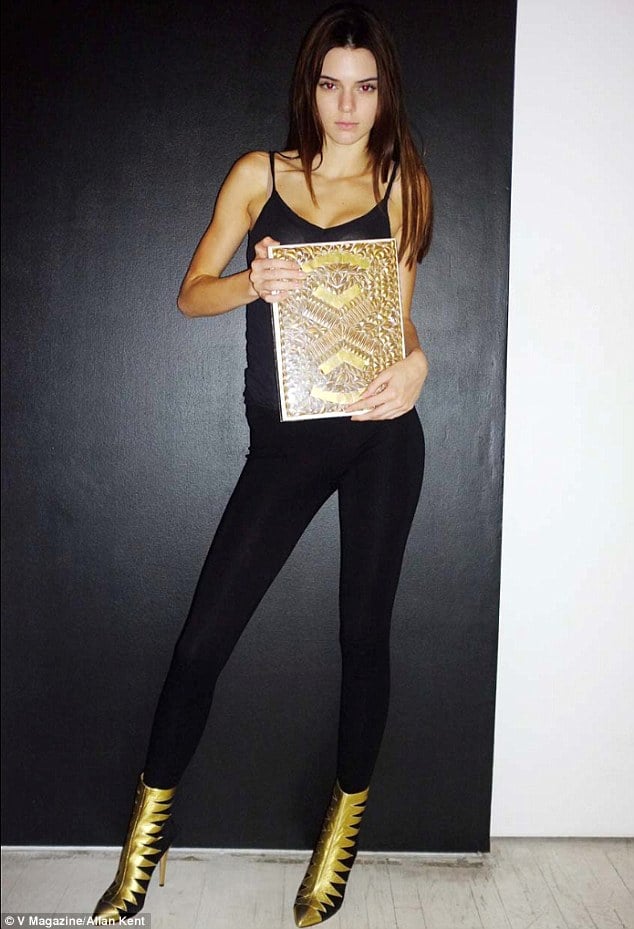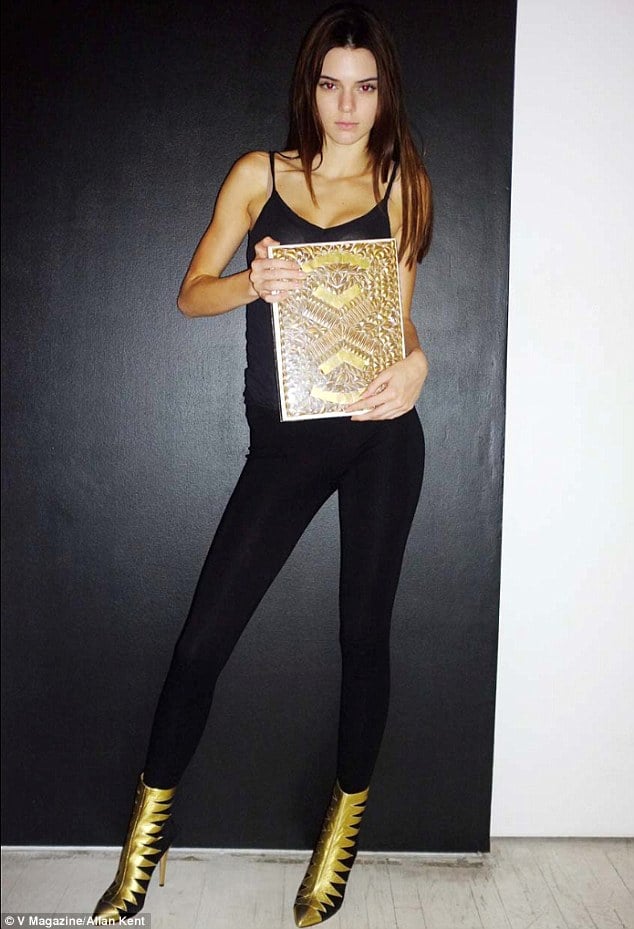 Here's Kendall Jenner in her erotic bikini bottom picture.
Oh really? Kendall Jenner tweets bikini snap and sister Kim Kardashian is now fuming.
Oh really? Kendall Jenner now wants to the media to leave her alone…
Kendall Jenner. Is she just too skinny?
Oh wow! Kendall Jenner miraculously now becomes a Vogue cover model too.
Kendall Jenner tweets new pictures of her in Australia. A modeling star too…
Kendall Jenner is a hawt bixch via instagram. Who cares if she's underage?
Oh my! Kendal and Kylie Jenner do runway modeling too!
Oh my! Kendall and Kylie Jenner model new bikini line.
In an interesting feature for V magazine, ubiquitous teenage model and all round media Kardashian media whore, Kendall Jenner has come out to say that she longs to be taken seriously as a model.
In fact so committed is the aspiring model to be taken seriously by the fashion industry she reflects that she'd be willing to drop her reality tv appearances if that meant more credibility. Which of course is a back hand way of acknowledging that the fashion industry hasn't taken her so seriously yet on account of her cheesy involvement with the Kardashian reality franchise.
Tells Jenner: 'I've never gotten that question before… Um, yeah. Probably,' she told her interviewer, who also questioned whether she thought appearing on screen has made the transition to fashion difficult.
'One hundred percent. I don't think some people take me very seriously. When I started off, I was way more of a personality in modelling and it wasn't like, what I wanted to be exactly.
'I want to be more high fashion; I want to be more editorial, but hopefully I'll just prove myself.'
Asked if she'd be willing to relocate to NYC to pursue modeling Jenner goes on to opine she's more comfortable being around family and friends (which is also a backhand way of saying she's be lost if pimp momma Kris Jenner wasn't there to orchestrate and finagle her career for her) in Calabasas, California, and that she's not necessarily a fan of claustrophobic spaces and the NYC subway system, preferring instead to get around by private car.
Asked to reflect on her ideal fashion projects the aspiring model tells she's be up for Chanel and Dolce & Gabbana. Of course the 69 million dollar question is are these high end labels ready for large dollops of sugar coated make believe personalities hawking their wares…?