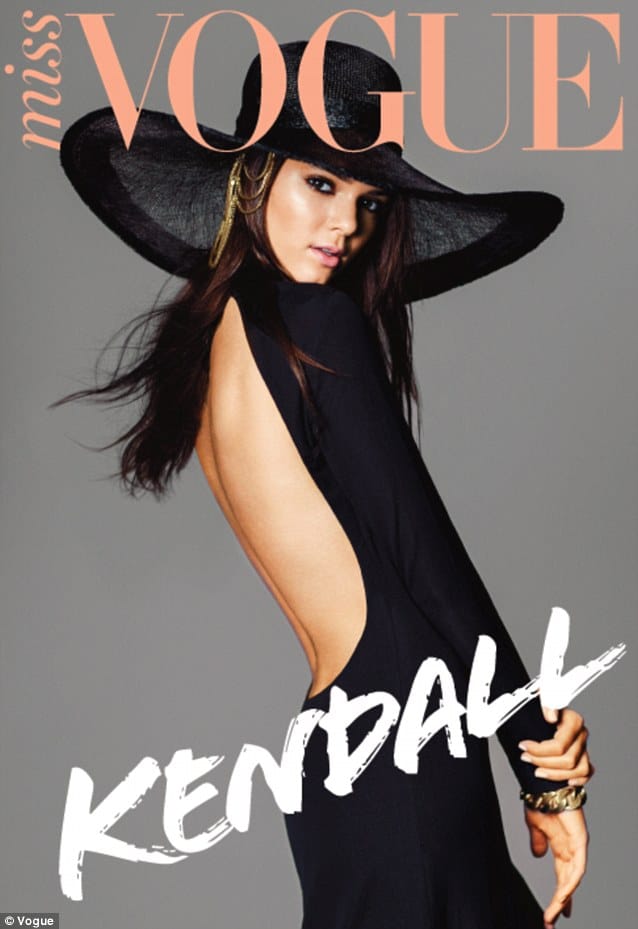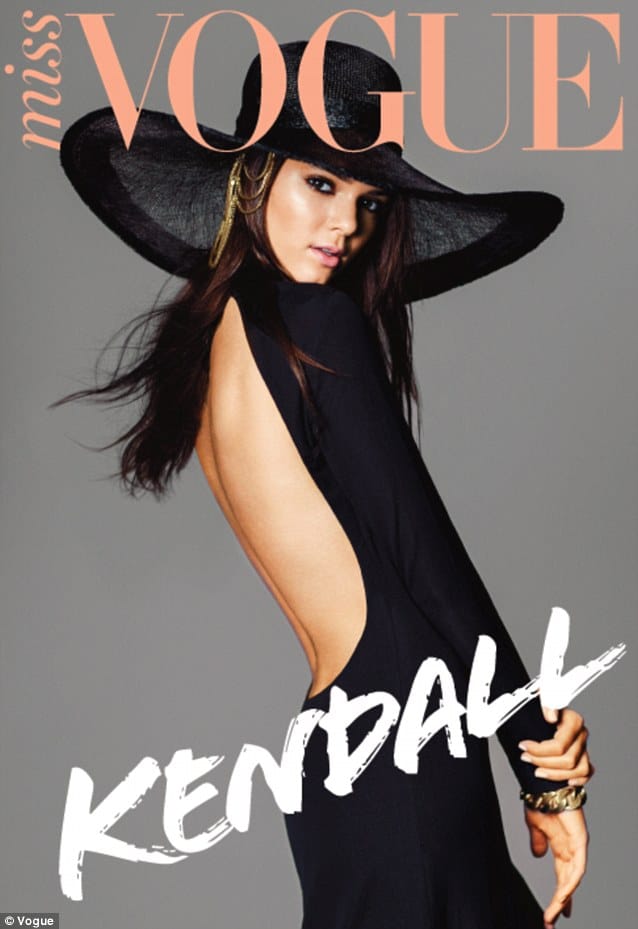 At 17 years old, Kendall Jenner is rightfully assuming her role as the next upstart high profile ingenue in the Kardashian empire as she now graces the cover of Miss Vogue Australia.
The shoot came about after Kendall Jenner visited Australia where her and her pimp momma, Kris Jenner traveled to 'investigate' opportunities.
Said to be the starlet's biggest shoot to date, it is understood that pimp momma has also been able to 'manage' other opportunities for Kendall which also includes her launching her own fashion line (I know why bother going to fashion school), her own book series deal (yes Kendall and her younger sister Kylie are that talented) and of course her recent tv starring role on CBS' Hawaii Five-0 outside of her recurring role on the Kardashian shameless self promoting and marketing reality show.
To her credit, Kendall Jenner with her latest cover sweep is now Miss Vogue's third ever cover girl, and of course the beginning for what surely beckons to one of many for the young go getter who barely has to roll out of bed these days…
Really?! Kendall Jenner is turned down by X Factor boy band Emblem3.
Kendall Jenner tweets new pictures of her in Australia. A modeling star too…
Kendall Jenner is a hawt bixch via instagram. Who cares if she's underage?
Oh my! Kendal and Kylie Jenner do runway modeling too!
Oh my! Look at Kendall Jenner play with Mason in her bikini!
Oh my! Kendall and Kylie Jenner model new bikini line.
Oh my! Kim Kardashian teen sisters snag book deal. How did they do it?