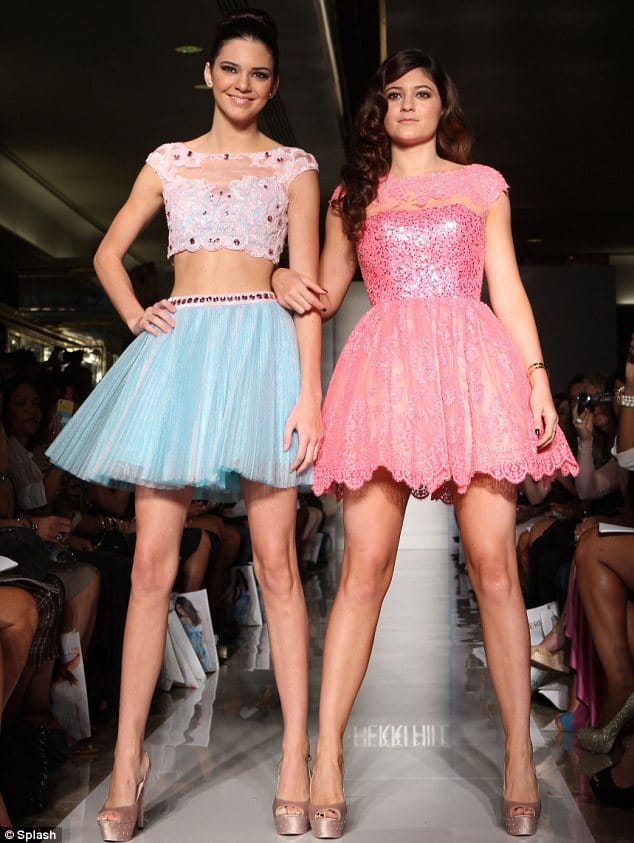 Here's a story that will make you appreciate how unfabulous your sorry ass really is and how conversely fabulous Kendall and her sister Kylie Jenner(of the Kardashian stock) really are.
Whilst most 15 and 14 year old girls were being summonsed to go back to school these two hawt bixches instead boarded a jet and made it to NYC so they could appear in Sherry Hill's Spring 2013 collection.
What makes this whole charade interesting is did Sherry actually pay these teeny boppers to fly in for the auspicious occasion or was this just the Kendall sisters via mama Kris Jenner idea of cashing in on their family surname for status points? Then again what does Kris care about what the teachers at school have to teach these kids when she knows what there is all to teach.
Either way the sisters struck a cord with the audience who were more than happy to clap as America's young aristocracy (was there any doubt?) continue to take their rightful place in your living room.
Oh my! Look at Kendall Jenner play with Mason in her bikini!
Oh my! Kendall and Kylie Jenner model new bikini line.
Oh my! Kim Kardashian teen sisters snag book deal. How did they do it?