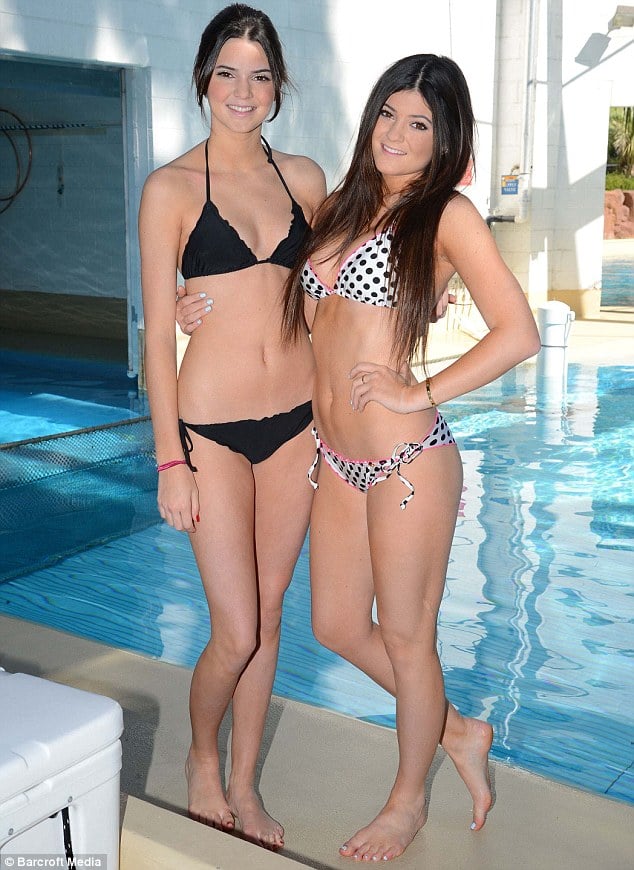 How to look smart, adorable, fetching and resemble famous media whores, direct from the Kardashian Khaos bikini line.
Just in time for the onslaught of summer, the Kardashian clan has come out with a new bikini line as seen above being modeled by 16 year old Kendall and 14 year old Kylie Jenner (the step sisters of the Kardashian clan).
Besides expanding their modeling ambitions (yes what other work would an upwardly mobile teenage aspire to?) the sisters are also set to release their science fiction novel series next year with the help of co author Maya Sloane.
Don't you wish you could be upwardly mobile too, unless of course you already are…