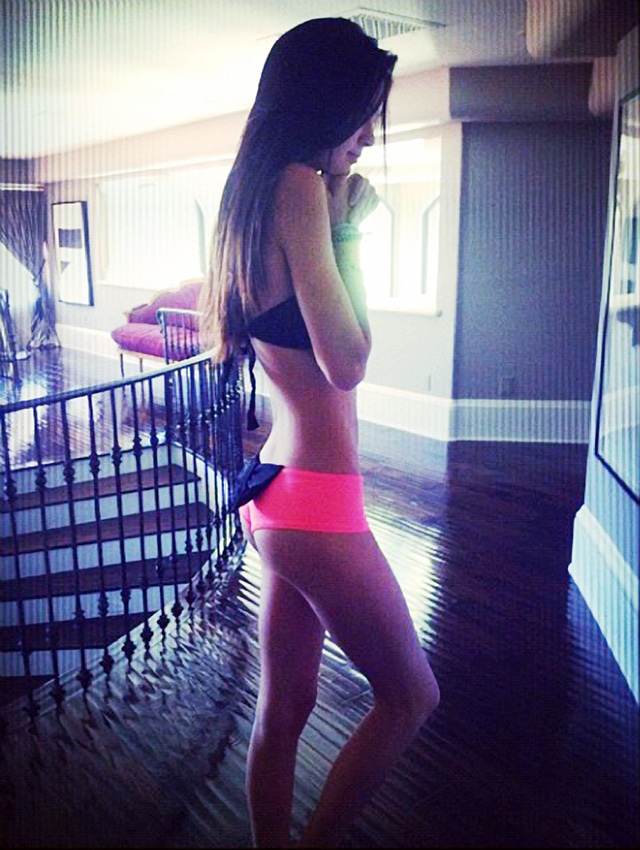 She may just be on 17 years old but who cares, mommy Kris Jennercertainly doesn't (bixch was probably the one who took the pic and hoarded it on instagram) as Kendall Jennerhit the press play button on her latest media whore worshipping.
Risque? Too young? Or just Kendall having a good old time? Never mind I'm sure the little g string is protecting Kendall from all your voyeurs out there…
Oh my! Kendal and Kylie Jenner do runway modeling too!
Oh my! Look at Kendall Jenner play with Mason in her bikini!
Oh my! Kendall and Kylie Jenner model new bikini line.
Oh my! Kim Kardashian teen sisters snag book deal. How did they do it?