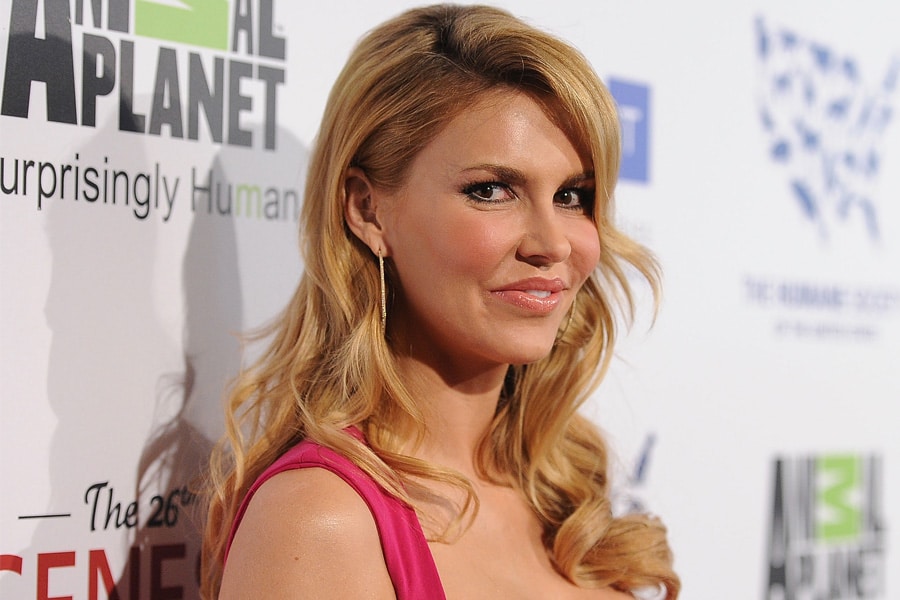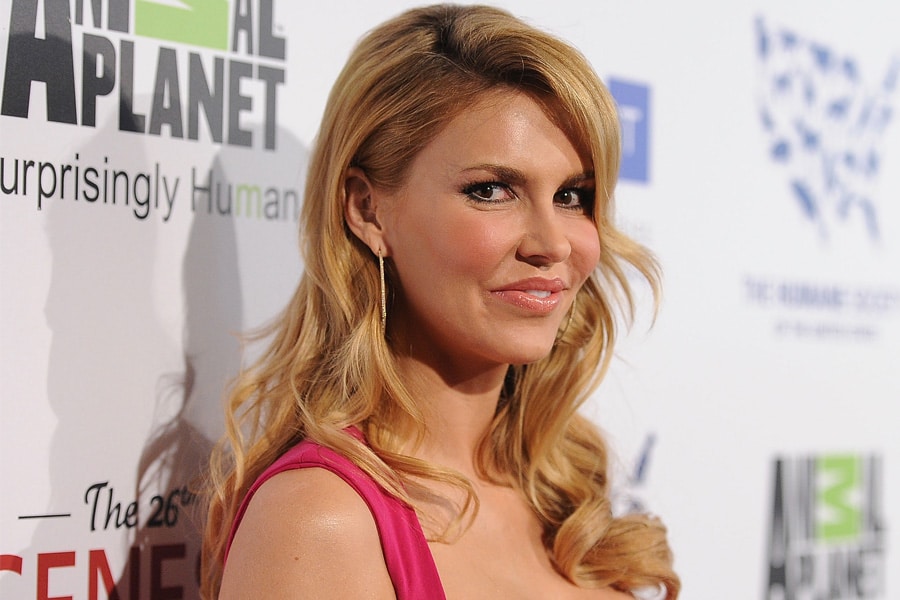 Kids it's time to clap in slow motion as seasoned media whore and fake action hero to our pedantic aspirations, Brandi Glanville, Real Housewives of Beverly Hills chanteusse takes to the stage to cry boldy: 'I am not a slut, damn it!'
radaronline: Brandi Glanville haters who think she's just a dumb blonde, who sleeps around and spouts colorful putdowns, take note. The reality TV queen says she's not a slut and she's actually quite smart.
The 40-year-old The Real Housewives Of Beverly Hills star makes her comments in a question and answer session with fans on the OK! magazine website.
Quite smart enough to opine that the biggest misconception that people have of her is quite annoying and no where close to how Brandi really feels about herself:
There's a lot. I really get annoyed when people say: 'Oh, you're actually smart'. It's such a backhanded compliment.
"I think that I wouldn't be where I am today was I not smart in getting through everything that I've gotten through.
"But when someone says that 'Oh you're actually smart' or 'You're actually nice', I'm like: 'Am I supposed to be a stupid bitch all the time?'
"So that bugs me."
And then there's interesting revelation about whether Brandi is really the slut we all think she is:
Brandi, who once confessed that Hollywood star Gerard Butler is one of her former lovers, also wants people to know that she is "not a slut."
"I'm really not," she says. She then jokingly adds: "I wanna be."
Kids can we repeat in slow motion back to Brandi : 'Brandi you are not a slut or a dumb bimbo. Even if we all want you to be…'
That should make Brandi feel better about herself.
Of course then there's the video below where Brandi contemplates life as a media slut and bimbo and some messy episode which saw her get involved in some threesome. Or maybe that was all wishful thinking too…
above image found here