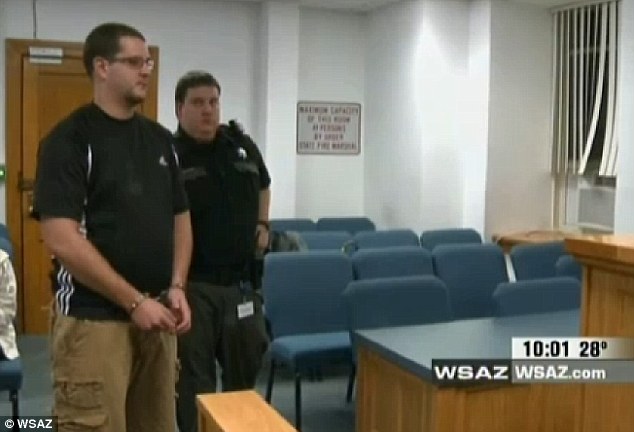 Have you tried soliciting a minor in your classroom lately…?
Dustin James Mullins, a 22 year old substitute teacher at Henry J. Kaiser Elementary School in Ravenswood, West Virginia has found himself in some deep shit after cops arrested him on suspicions of attempting to solicit a minor.
Messaged the sub teacher to one of his 15 year old female students:
'You're very pretty in the face and have a great body… That normally means you're hot… some of those holes in your jeans always made me wonder what you looked like without anything on…'
Kids, did anyone notice the part about Dustin expressing his concern about yesterday's algebra quiz problem? No? Hmm, neither did I….
Goes on to say the UK's dailymail: The complaint filed to Jackson Magistrate Court claimed he also said: 'It has been a fantasy of mine to get you alone for a while I must say…'.
He went on to say: 'You should send me a pic … cause I've wanted to see you without clothes on for a looooooong time. U don't have to … I'll just fantasize.'
The Charleston Daily Mail reiterates that Mullins appeared at Jackson Magistrate Court on Wednesday charged with soliciting a minor via computer, use of obscene matter with intent to seduce a minor and two counts of attempt to commit a felony. He was released on $150,000 (£90,000) bond.
Interestingly in the interim, School Superintendent Blaine Hess has gone on to say Mullins is no longer working in Jackson County. Can anyone guess why?