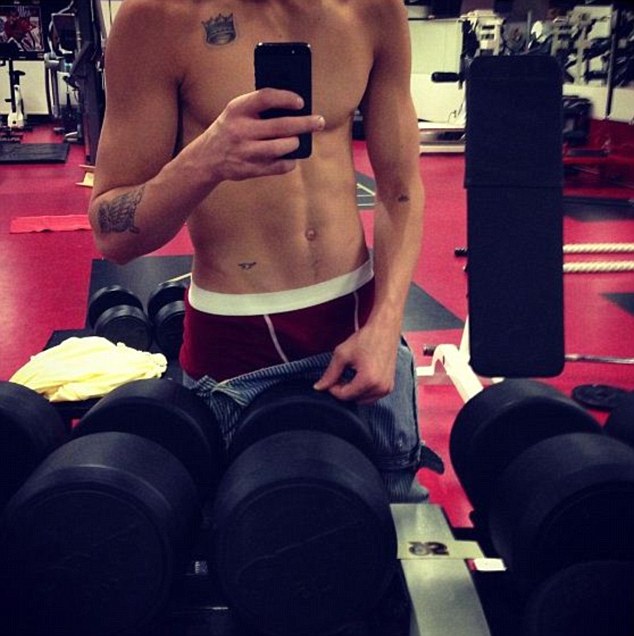 Justin Bieber will have you hawt and sweaty and reaching for your red tinged tissues to wipe away the tears of embarrassment seeping from your loins.
Kids there's nothing more seductive than watching a man boy attempting to become a man thing when for all intensive purposes his puny self is just a boy.
But then again I kind of think the tattoos, the flexed biceps and the smooth belly button along with those red underpants has got me slowly reaching for my massage oil. Which is another way of saying when you're an omnipresent media whore why bother showing discretion or a semblance of humility when it's simply better to flash your scrawny chicken self to the world, lest the world miss a heart beat about the sensation we all know you to be…
Do you work out in the gym with scrawny overalls and chicken thin muscles too?