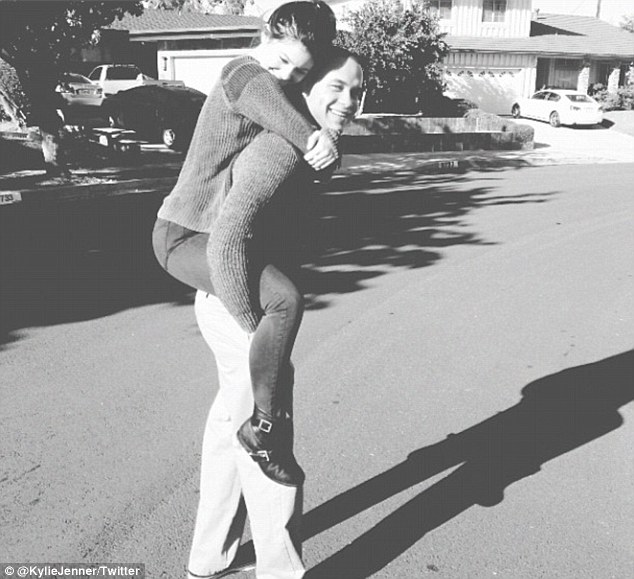 Really?! Kendall Jenner is turned down by X Factor boy band Emblem3.
Young love…can we ever get enough of it?
Proving that even she is into young love is 15 year old Kylie Jennerwho tweetedthe following images of her and what appears to be her new boyfriend, college football star, Julian Brooks, a former school friend.
Which leads to the question, 'So who exactly is Julian anyway?'
According to reports, Kylie's hawt bixch attended her former school, the exclusive Sierra Canyon school in Los Angeles and is now attending prestigious Stanford University, where he is yet to declare his major.
After lunch with Julian, Kylie then headed over to sister Khloe Kardashian's for a second sit down meal with her wider family where after eating they proceeded to tweet images of themselves lest America suddenly miss them during yesterday's nation wide holiday….
Oh my! Kendal and Kylie Jenner do runway modeling too!
Oh my! Kendall and Kylie Jenner model new bikini line.
14 year old man impersonator Kylie Jenner to strut for Avril Lavigne's fashion show.