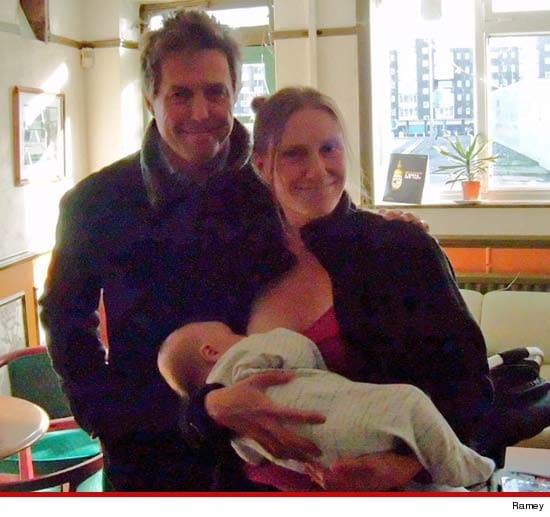 Hugh Grant understands the importance of celebrity fan's needs….
Here's something that might make you bow lower than you ever thought possible to your matinee idol Hugh Grant who graciously grimaced grinned as a fan managed to get a photo with her hero, courtesy of her husband, a local pub owner (Castle Inn pub in Dover, England) after Grant dropped by this weekend.
According to tmz, the woman in the photo is the photographer's wife, the pub owner's wife who had no problem breastfeeding her baby while an awkward Hugh Grant looks on.
Isn't it nice to know gracious celebrities like Hugh Grant still exist…?